On-screen inventory & Interface commands

A basic on-screen inventory library that also teaches some useful interface commands.For Beginners.

[More]
To download this demo for your Linux/Mac installation, enter this on your command line:
DreamDownload byond://Kidpaddle45.InventoryLib##version=0
Emulator users, in the BYOND pager go to
File | Open Location
and enter this URL:
byond://Kidpaddle45.InventoryLib##version=0
636 downloads
Latest Version
| | |
| --- | --- |
| Date added: | Dec 30 2013 |
| Last updated: | Dec 31 2013 |
9 fans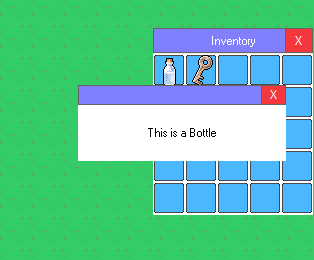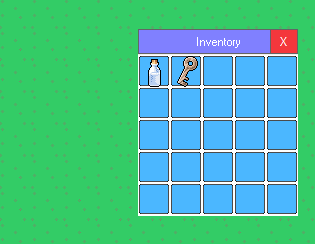 Preview of the final result:




In this library you will be learning about the following:



-How to create an on-screen inventory using a 2nd map element.
-How to use interface windows
-How to retrieve information from interface windows
-Basic drag and drop commands.




(FOR BEGINNERS)
Current version: 1.0



Do you like my creations? Donate, it motivates me! =D











Copyright © 2020 BYOND Software. All rights reserved.