DMBox2D

A port of the popular physics engine for BYOND.

[More]
To download this library for your Linux/Mac installation, enter this on your command line:
DreamDownload byond://Mightymo.DMBox2D##version=2
Emulator users, in the BYOND pager go to
File | Open Location
and enter this URL:
byond://Mightymo.DMBox2D##version=2
111 downloads
Version 1.0.0
| | |
| --- | --- |
| Date added: | Jul 2 2015 |
| Last updated: | Jul 3 2015 |
3 fans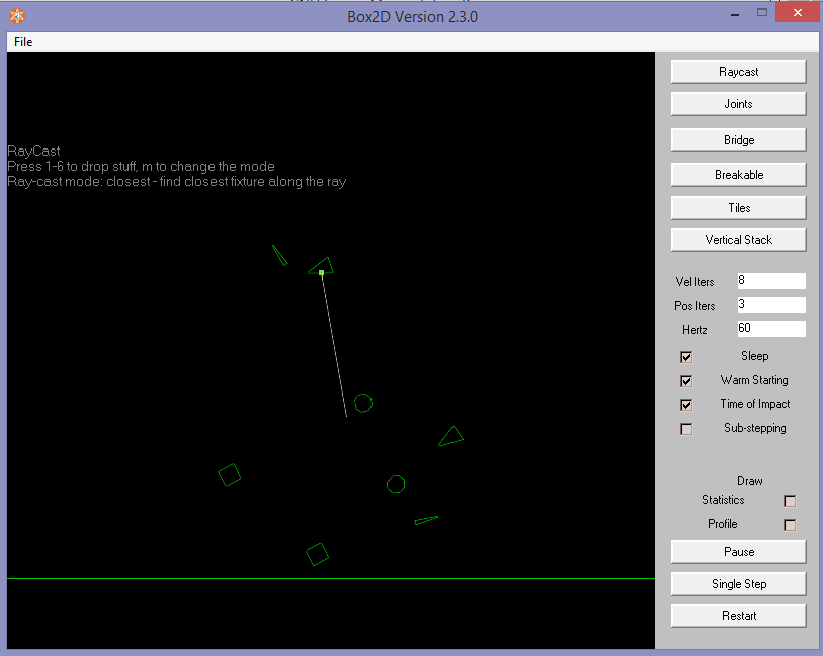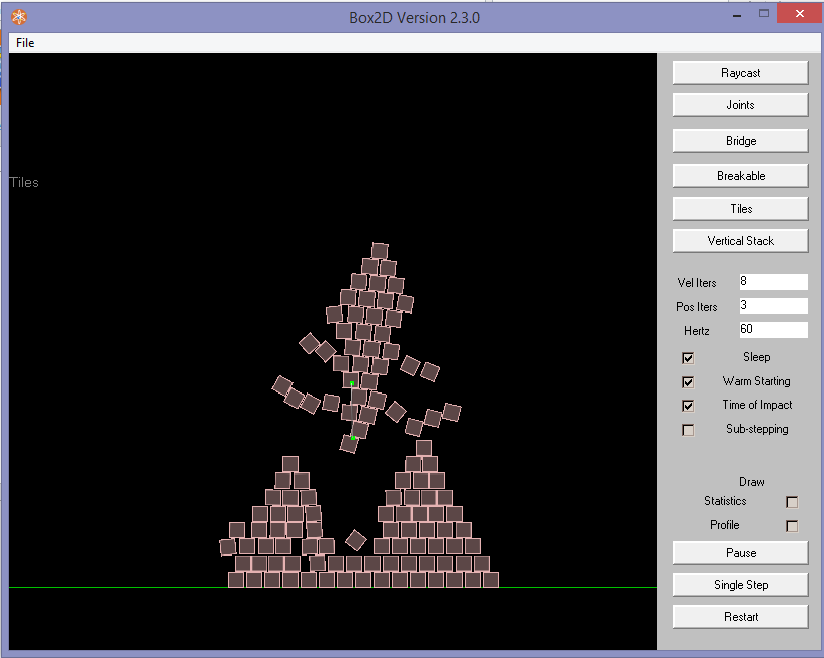 Box2D version 2.3.0

Box2D is a rigid body physics engine that is meant for simulation in games. This is a port of that engine that utilizes a linked library in order to bring the functionality into DM.

The library includes the DLL and shared object files needed to run the library, as well as the C++ source code used to generate them. Also included are PDFs of the manual and a list of major differences from the C++ version of Box2D.
Copyright © 2020 BYOND Software. All rights reserved.