Feedback System

Shows how you might create a basic feedback system

[More]
To download this demo for your Linux/Mac installation, enter this on your command line:
DreamDownload byond://PopLava.FeedbackSystem##version=2
Emulator users, in the BYOND pager go to
File | Open Location
and enter this URL:
byond://PopLava.FeedbackSystem##version=2
23 downloads
Version v1.0
| | |
| --- | --- |
| Date added: | Jan 17 2020 |
| Last updated: | Jan 19 2020 |
1 fan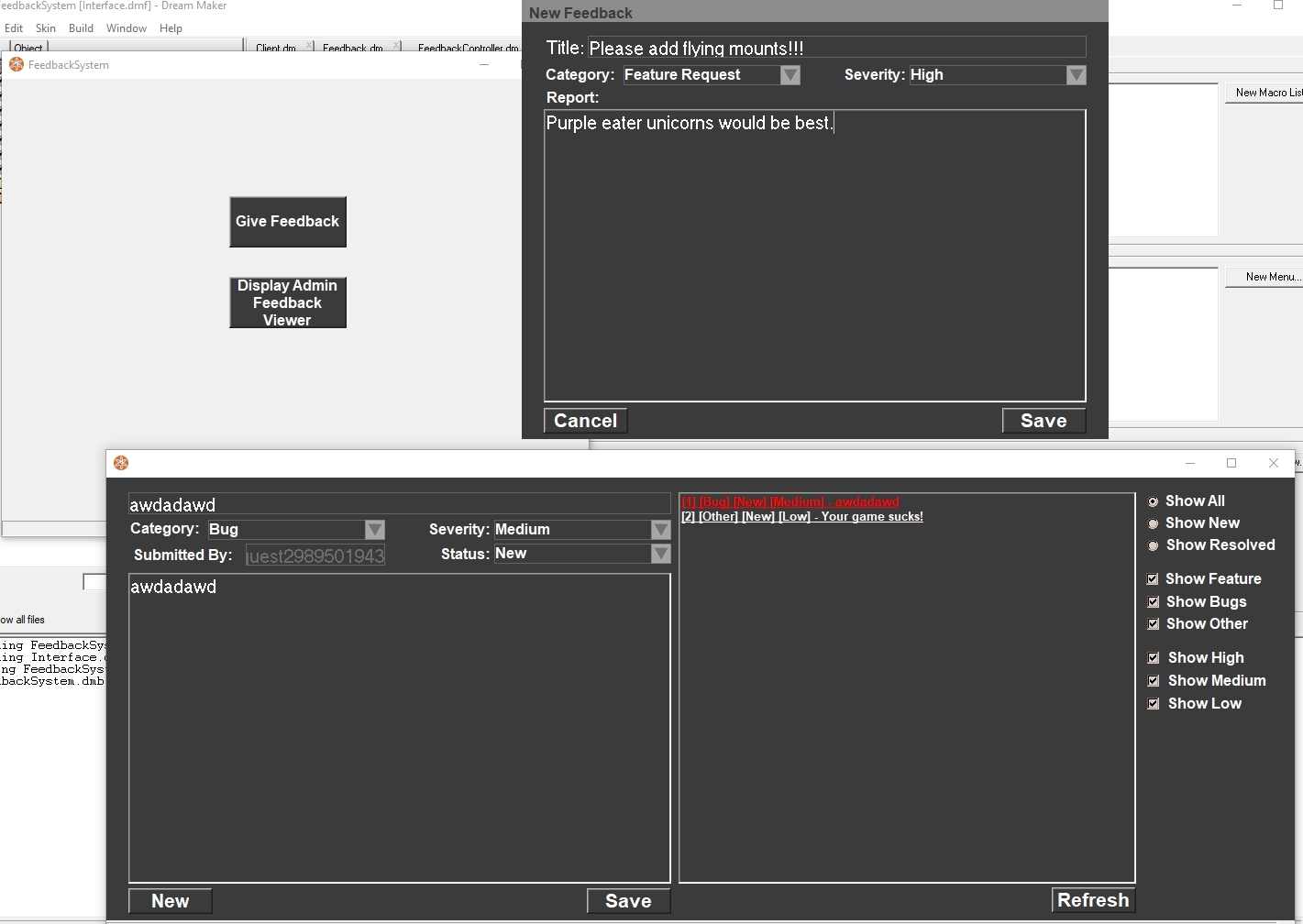 Provides users with a basic feedback system. Values in the DDL can be easily customized by updating a value in a list.

Provides admins with a basic management interface.

All feedback is stored as objects in the gamedata folder.

Does not use a browser control. The drop down list is a bunch of BYOND controls/logic working together to spoof a drop down list. You can customize the look of the DDL to meet your needs.

This was thrown together in a couple of hours and was intended to just provide a basic starting point for collecting feedback.
Copyright © 2022 BYOND Software. All rights reserved.