Lightning

generates lines, beams or lightning bolts

[More]
To download this library for your Linux/Mac installation, enter this on your command line:
DreamDownload byond://Rotem12.Lightning##version=9
Emulator users, in the BYOND pager go to
File | Open Location
and enter this URL:
byond://Rotem12.Lightning##version=9
323 downloads
Version 1.07
| | |
| --- | --- |
| Date added: | Jun 21 2015 |
| Last updated: | Aug 19 2016 |
9 fans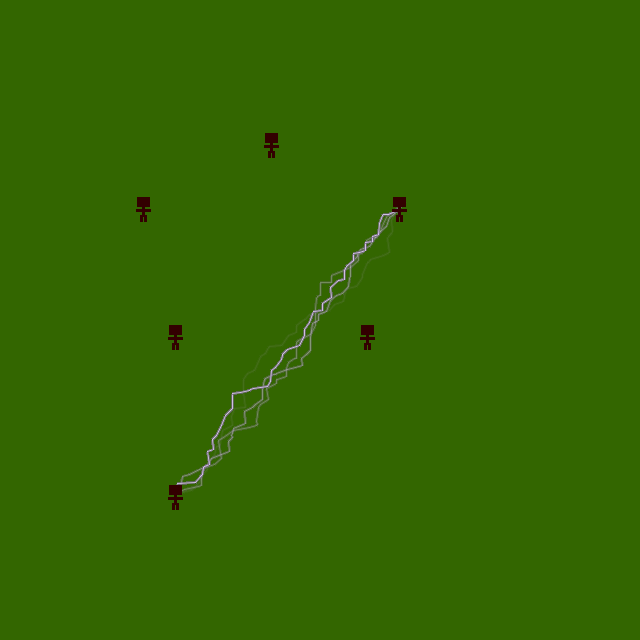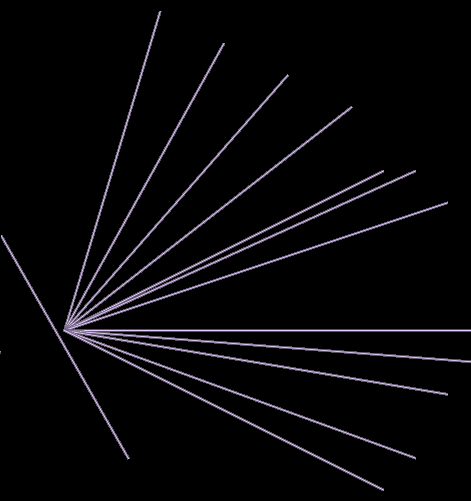 Lightning can create a line, beam, lightning bolt or branched lightning bolt between two vectors.

Lightning GitHub

This was made following

this

article. The article can be used for further explanation of how it works.

Usage is as simple as:

var

/vector/start = 

new

 (x1 * 32, y1 * 32) 

// position in pixels




var

/vector/dest  = 

new

 (x2 * 32, y2 * 32) 

// position in pixels





var

/line/l = 

new

(start, dest)
l.Draw(usr.z)



var

/bolt/b = 

new

(start, dest)
b.Draw(usr.z)


Updates:

1.07

Renamed atan2 and rand to avoid conflicts.

1.06

Drastically reduces appearance churn.

1.05

Tiny optimization.
Added force lightning demo. Click stickman faces to zap them.

1.04

Added ability to draw lines as overlays.
Bolts can now be drawn as overlays, this greatly improves CPU usage as well as adds the ability to rotate bolts by changing transform angle on a single object.
Added a proc to rotate last made bolt.

1.03

Added bar datum to bars, you can adjust the size of the bar via Adjust()
Library now supports drawing on client.screen
Line vectors can now be rotated

1.02

Added beam datum to handle creation of beams.
Added parameter to control the thickness of segments
Segment type parameter is now defaulted to /obj/segment

1.01

Added targets parameter to branched bolt allowing to set amount of branches amount or targets fire branched bolts at.
The demo will now clear lines when mode is changed
Fixes the library to allow different icon_size

For a full list of changes

click here.
Copyright © 2022 BYOND Software. All rights reserved.