Quick Login:





NB Staffs:
Owner-razkid (318812401) and Kamekishi / Kezujin (KonohaSenki)
Co-Owners - Landoncw,Goddess of the Angels, B-ballking
Head GM: -
Co-head GM: -
Head Admin: -
Co-Head Admin: Im phill 1
Admin:Itachi Uchia
Admin:
Admin:
GM:
Enforcer: Open
Host:B-ballking need 1 more
Hub Editor: KonohaSenki, razkid

Iconner: razkid,KonohaSenki,open
Coder: razkid,KonohaSenki, Open
Mapper: razkid, KonohaSenki, Open
GFX: KonohaSenki

Forum Link: http://z6.invisionfree.com/NarutoBeast/index.php?act=idx

Player Ruels:
1.Dont Acad killing.
2.Dont kill on non pk zone.
3.AFK train allowed only on Log1.
4.No kage teleport to GMs without permission.
5.Recpect GMs.
6.Dont Spamm With OOC.
7.Dont OOC other games links.if u do that u will bann aouto.
8.Dont Use Caps.
9.Dont ask for edit or boost or items u won it on tourny.
10.Dont mention a name of a game.
11.Dont spamm with ask for chunin exem gm will host when he can.
Kage Ruels:
1.Read spots reqs before you make someone alt.
2.Dont abuse.
3.Dont use GM House tab its bugged if you do that you'll be ban.
4.No free ranks.
5.You must host tourny for any rank before you make someone.
6.You cant make Sage only the owners can make them.

GM Ruels:
1.No Abusing your powers.
2.Dont give free ranks.
3.No teleport killing.
4.No summon killing.
5.Recpect the Owners/GMs.





Hokage:
Fumakage:
Amekage:
Raikage:
Mizukage:
Kazekage:
Ikazuchikage:
Waterfall Kage:
Hoshikage:
Yamikage:





Akatsuki :

Leader:razkid
Co-Leader:Itachi Uchia
2st Co-Leader:
member:
member:
member:
member:
member:
member:
member: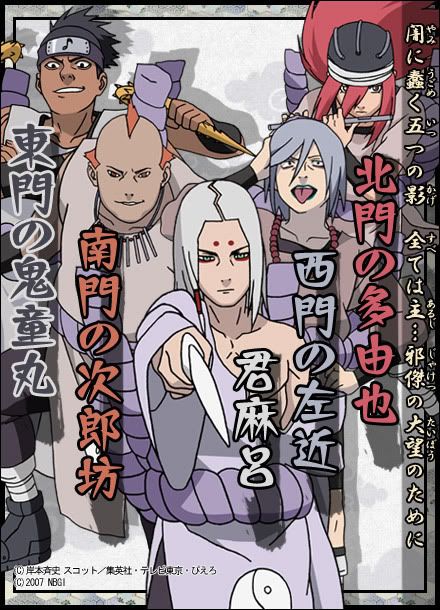 Sound Organization :

So Leader:
So Co-Leader:
So Member:
So Member:
So Member:
So Member:
So Member:
So Member:
So Member:
So Member:
So Member:
So Member: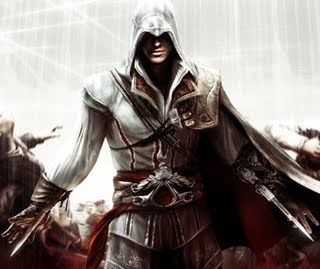 Assassin Unit :

Assassin Unit Leader:
Assassin Unit Co-Leader:
Assassin Unit Member #1:
Assassin Unit Member #2:
Assassin Unit Member #3:
Assassin Unit Member #4:
Assassin Unit Member #5:
Assassin Unit Member #6:
Assassin Unit Member #7:
Assassin Unit Member #8:
Assassin Unit Member #9:




Seven Swordsmen of the Mist :

SSM Leader:
SSM Co Leader:
SSM Member:
SSM Member:
SSM Member:
SSM Member:
SSM Member: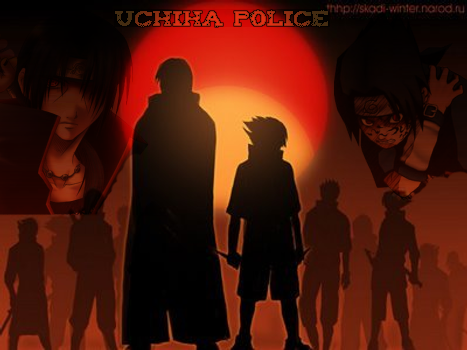 Police Force :

Police Captain:
Police Co-Captain:
Police Member:
Police Member:
Police Member:
Police Member:
Police Member:

Blood Organization :

Blood Org Leader: Open
Blood Org Member: Open
Blood Org Member: Open
Blood Org Member: Open
Blood Org Member: Open
Blood Org Member: Open
Blood Org Member: Open

Team Hebi :

Hebi Leader:
Hebi Member:
Hebi Member:
Hebi Member:

Organization XIII

Organization 13 Leader :
Organization 13 Member :
Organization 13 Member :
Organization 13 Member :
Organization 13 Member :
Organization 13 Member :
Organization 13 Member :
Organization 13 Member :
Organization 13 Member :
Organization 13 Member :
Organization 13 Member :
Organization 13 Member :
Organization 13 Member :

___________________

MEMORIES




___________________




Leaf
2 tiger = katon houseka
3 dragon and 1 snake = katon no jutsu
1 tiger 1 dog = Katon Goukakyuu
3 dragon 1 tiger = Katon Karyuu Endan
2 dragon = Katon Ryuuka No Jutsu

Grass
2 tiger - katon houseka
3 dragon and 1 snake = katon no jutsu
1 boar 3 ox = katon heki
1 dragon 3 ox = Karyuudan
1 tiger 1 dog = Katon Goukakyuu

Mist
3 monkey 1 drag = Suiton Suiryuudan no Jutsu
3 monkey 1 tiger = Suirou No Jutsu
3 monkey 1 rabbite = Suiton Suikoudan no Jutsu
2 monkey 1 bird = Kirigakure
3 monkey 1 ox = Mist No Jutsu

Snow
3 monkey 1 drag = Makyou Suiryuudan no Jutsu
3 monkey 1 tiger = Makyou Suikoudan no Jutsu
2 monkey 1 ox = Makyou Armor
3 monkey 1 rabbit = Makyou Hyoushou
3 rabbit 1 rat = Futagoza No Jutsu

Rain
3 snake 1 tiger = Suiton Daibakufu no Jutsu
3 snake 1 boar = Suiton Doryuudan
3 snake 1 ox = rain no jutsu
3 snake 1 bird = Suiton Bunshin No Jutsu
3 snake 1 dog = Jouro Senban

Waterfall
3 rat 1 monkey = Suishouha
3 rat 1 boar = Suiton Suishouha
3 rat 1 tiger = Suiton Kyuu
3 rat 1 dog = Suiton Sousou
3 rat 1 ox = Suiton No Jutsu

Rock
3 horse 1 ram = Doton Doryo Dango
3 horse 1 ox = Doroudorno
3 horse 1 bird = Doton Doryuuheki
3 horse 1 tiger = Doton Sousou
3 horse 1 dragon = Doton Kyuu

Cloud
3 rat 1 tiger = Raikyuu No Jutsu
3 rat 1 ox = Rai No Jutsu
3 rat 1 boar = Rairyuu No Tatsumaki
3 rat 1 ram = Ikazuchi No Kiba


Sand
3 boar 1 tiger = Fuuton: Kaze Dangan No Jutsu
3 bord 1 bird = flight
3 boar 1 dragon = Ninpou Kamaitachi
3 boar 1 dog = Fuuton: Renkuudan No Jutsu
3 boar 1 snake = Fuuton: Daitoppa No Jutsu

Sound
3 bird 1 tiger = Zankuuha
3 bird 1 snake = Sen'eijashu
3 bird 1 ox = Zan No Jutsu
3 bird 1 ram = Zankyokukuuha
3 bird 1 rabbit = Kyoumeisen
3 rabiit 1 horse = chidori
1 ram 3 rabbit = rasengan


COMING SOON!!!
1.new skins:allmost done its comming
2.More Villages: Thunder Village done..
3.RPG STAFFS;done allmost
4.More Orgs and more Orgs bases:Almost Done
_______________________________



RANKS!!
--------------

1.Genin - Talk with iruka.
2.Chuunin - Pass the Chuunin Exam
3.Jounin - Chuunin then logtrain.
4.Hunter - Jounin 250 missing kills then hit the log.
5.Anbu - 2+007 all stats or Then ask ur kage.
6.Anbu-CAP - Ask ur kage for tourny.
7.Sannin - 3+007 all stats Then ask ur kage.
8.Kage - 1+008 you are supposed to be the highest rank and strongets person in your village/Win it in a tournament that hosted by kamekishi and razkid
9.Org Leader-Need 2 bet won on tourny and all stat 5+008 the tourny hosted by kamekishi and razkid

The Game By