I'd like to once again welcome all of the new players to NEStalgia. I'm still in shock that the game has received so much exposure in such a short period of time, and I'm really excited to be able to share it with all of you. With this post I just want to respond to a few things and to answer some frequent questions we've been getting from all of the new people:
The Laggggggg
First off, I'm sorry for the problems. I've been in your shoes many times before when this has happened with a new game that I wanted to play, and I know that it can be frustrating. I suppose that it wouldn't be a proper online game without being practically unplayable on release day.
Forty-eight hours ago we had a single server that averaged about 25 players online during peak times. Needless to say, suddenly getting hit with literally thousands of logins non-stop really choked things up. We're now up to 14 servers, but any server that gets a large influx of new players joining will still experience lag.
We're working to fix the issue by adding more servers and also by implementing separate pre-load and character creation servers. A NEStalgia server will run really smoothly with 60-80 people online at once, just so long as its not getting slammed with a lot of new players logging in for the first time. We are doing our best to get this issue fixed ASAP.
Picking a Server & Savefile Transfers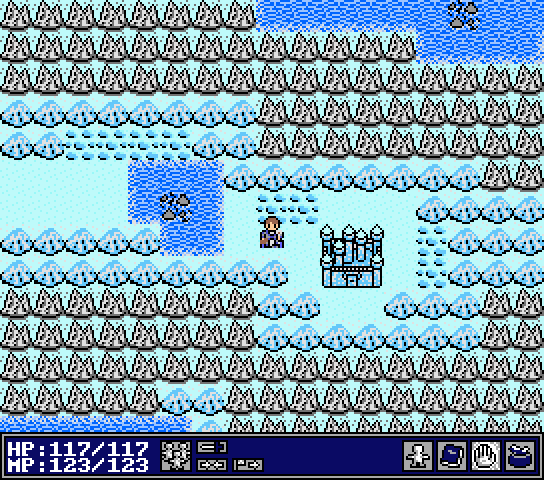 For the time being, savefiles are stored on individual servers. Our plan is to just put up a bunch of servers in the short term, then combine low population servers etc. later on if need be.
We're working on getting a savefile transfer request system up. The important thing to know is that you won't be permanently stuck on whatever server you choose.
PvP, PvE, RP Servers
To avoid any drama this weekend all servers have been set to PvE. You can still battle others players, but they aren't
forced
to fight you.
I'm a huge PvP fan myself, so we'll figure out which servers will be switched back over to "Open PvP" next week. We've also received requests for an RP server, which we'd be happy to setup at some point.
How does ______ work?
NEStalgia has a great Wiki. Some of the information is slightly dated, but should answer many of your question. Check it out:
http://silkgames.com/nestalgia/wiki/doku.php
How old is the game?
We've been working on NEStalgia on and off for a couple years now (mostly off - it's been a hobby). The game has been in what you could call a "public beta" here on BYOND for about 11 months now. Yesterday we finally decided that NEStalgia was ready to release and announced it to the world... we just didn't expect the world to notice!
Will there be more content added?
YES! We're hoping to release a major "end game" dungeon for the current story content next week. On top of that, we have many future content releases planned in order to expand the story and raise the level cap. I'll talk about all of that more in-depth later.
I have a suggestion!
We're hoping that a bug/feature tracker will be up and running soon that allows you to use your existing BYOND Key to post suggestions and bug reports. In the meantime you can sign up for an account on the
Silk Games forums
and post your idea there. We appreciate all bug reports, and we read and consider every suggestion :)
The Silk Games Team
My name is Ben, but my online handle is
SilkWizard
- I'm the creator and lead designer for NEStalgia.
Spiff
is our systems programmer and also contributes to design and content creation.
Cable Monkey
is our main server host (back when we had just one server!) and provides technical assistance, while
Balzack
is in charge of managing the community.
I've received many offers for assistance, and I really appreciate all of them. We would indeed love help from other pixel artists, music composers etc. That said, it may be a couple weeks before we are ready to start discussing that.
Why use BYOND?
Without BYOND, NEStalgia would probably not exist in any form. I'm not a formally educated programmer - I'm self taught, and NEStalgia has just been a fun hobby for me. BYOND takes care of the netcode side of things, and has made creating an online game much easier to manage. My day job (and true passion) is actually film writing/editing.
Sure, BYOND has it's limits - but then again so does
coding a huge game using Java
! I think that we've proved that whatever the limitations are, they haven't stopped the game from being a lot of fun to play. As I said above, most of the lag is temporary and shouldn't be attributed entirely to BYOND. Almost any small online game that was slammed with these types of numbers would experience some growing pains.
Other Questions
If you have any other questions then please feel free to ask them in the comments section of this post. We'll try to answer them as quickly as we can.
Thank you for playing NEStalgia - all of us at Silk Games have worked hard on the game, and we hope that you enjoy it!
Follow NEStalgia: