All the white maptext(the default color) in my game is still not visible. Also, the default maptext size seems to have shrunk down and this negatively affects the game's presentation.
Expected: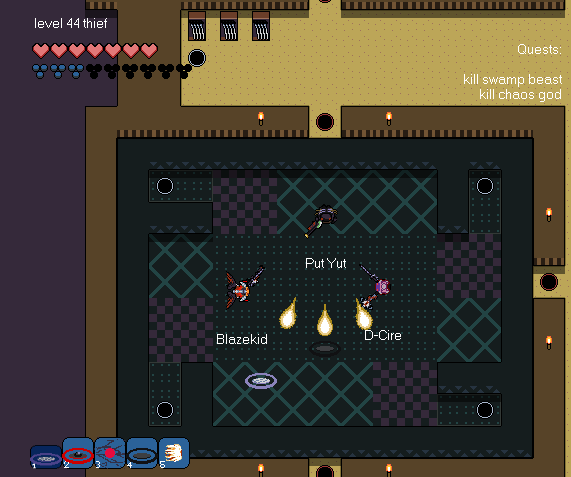 what really happens(yellow text shown to demonstrate why i don't like the new size):
This is -kind of- urgent because I can't download an older version and as it is my game is unplayable unless I take the time to specify that my maptext is white and not a tiny font size for all the 93 instances which I use the variable in the game.