Good game,good host,good staff,AND NOW READY!Previously known as Naruto Days of War!
KAGE/ORG LEADER REQUIREMENT IS LEVEL 1.3MILLION,TRAINING SYSTEM IS VERY FAST SO YOU WILL SEE WHY!
PLEASE JOIN FORUM!
http://narutopathdarkness.ning.com/
Rules
PLayer Rules:
ALL OFFENSES TO THE RULES WILL RESULT IN 2WARNINGS(MUTE/JAIL/BOOT/ETC.)THEN A BAN!
1.DO NOT spam(that includes caps,random letters,mass amounts of !,spamming jutsu, or anything related)
2.DO NOT ask for GM/admin/co-owner/owner! to apply for GM/admin check out the forums! don't bring it up in the game!
3.DO NOT continuesly ask the same question over and over,PLEASE ask players the question first,then a low GM,then admin,THEN co-owner THEN main owner
4.No flying in academy
5.No flying or teleporting to places your not allowed
6.No puppet spam or susanoo spam or summon spam
7.No teleport killing
8.No disrespecting GM(includes admin,owner,co-owner)they are there to help!I understand if you dont respect them,but dont disrespect them!
9.Try to keep the swearing/profanity/cursing(whatever you wish to call it)on the low!there are some kids playing the game!
10.English only in OOC,any language is allowed in say!
11.DO NOT UNDER ANY CIRCUMSTANCES spawn kill,academy kill,or any NON PK ZONE kill!
12.DO NOT AFK train!(I do not like afk training because I consider it cheating because you don't actually work for the levels and I hate that!)will result in a boot if its a short amount of time before I catch you,if I find you after a longer amount of time I will wipe your stats back to when you first started and boot you!
13.Do not wear or even get any suit/weapon that your not allowed to have,such as akat suit,hawk suit,or anything else!
GM/Admin Rules:
WILL RESULT IN 2WARNINGS AND THEN I OR ANY OF THE CO-OWNERS WILL TAKE YOUR POWERS!
1.Do not abuse your powers,if there is anything I hate about a game it's when the game has GMs that abuse their powers!
2.Do not disrespect the players!
3.Do not show favortism!treat all players equally!
4.Do not disrespect other GM/Admin!
5.This falls under do not abuse powers-Do not boost yourself(or other players)do not create something your not supposed to have!
I EXPECT ALL GM/ADMIN TO BE ON FORUM!
(if there is anything else I think of I will add it here later!)
Staff:
Main Owner-Shinku Kisaki(key-Shadow_slayer55)
Co-Owner-Mr.Plank(key-ChaotaCrazySeth)
Co-Owner-Quay(key-Quay400)
Mapper/coder/MASS HELPER-Ishuri(key-Ishuri)
Master Admin-Silver Silent(key-THE_MASTERSWORD1)
SPECIAL THANKS TO ALEC FOR HIS EXCELLENT CODING!ALSO SPECIAL THANKS TO MR.PLANK/CAGE/SETH FOR BEING AN EXCELLENT GFX!
Hokage-Open
Kazekage-Open
Amekage-Open
Waterfall Leader(enukage)-Open
Otokage-Kira
Mizukage-Ryuzaki
Tsuchikage-Open
Snowkage-Open
Grasskage-Open
Raikage-Open
Hoshikage-Open
EliteDarkness:
Leader-Open
Co-Leader-open
Member-Open
Member-Open
Member-Open
Member-Open
Member-Open
Member-Open
Assassins:
Leader-Shinku Kisaki
Co-Leader-Devin Uchiha
Member-Open
Member-Open
Member-Open
Member-Open
Member-Open
Organization XIII:
Leader-Open
Co-Leader-Open
Member-Open
Member-Open
Member-Open
Member-Open
Member-Open
Member-Open
Member-Open
Member-Open
Member-Open
Member-Open
Member-Open
Akatsuki:
Leader-Nagato
Co-Leader-Open
Member-Open
Member-Open
Member-Open
Member-Open
Member-Open
Hawk:
Leader-Kuro
Co-Leader-Open
Member-Open
Member-Open
Member-Open
Member-Open
Member-Open
Seven Swordsmen:
Leader-Open
Co-Leader-Open
Member-Open
Member-Open
Member-Open
Member-Open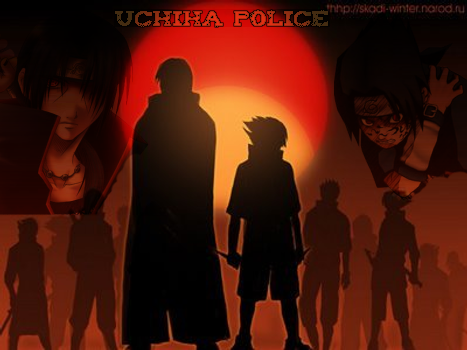 Uchiha Police:
Leader-Open
Co-Leader-Open
Member-Open
Member-Open
Member-Open
Member-Open
Member-Open
Sound Organization:
Leader-Open
Co-Leader-Open
Member-Open
Member-Open
Member-Open
Member-Open
Member-Open
Member-Open