"In recent days, a seemingly random group of individuals has emerged with what can only be described as 'special' abilities. Although unaware of it now, these individuals will not only save the world, but also change it forever. This transformation from ordinary to extraordinary will not occur overnight. Every story has a beginning"
More then 20 power sets.
Multiple maps to explore.
Friendly staff.
Great RP and PVP fun.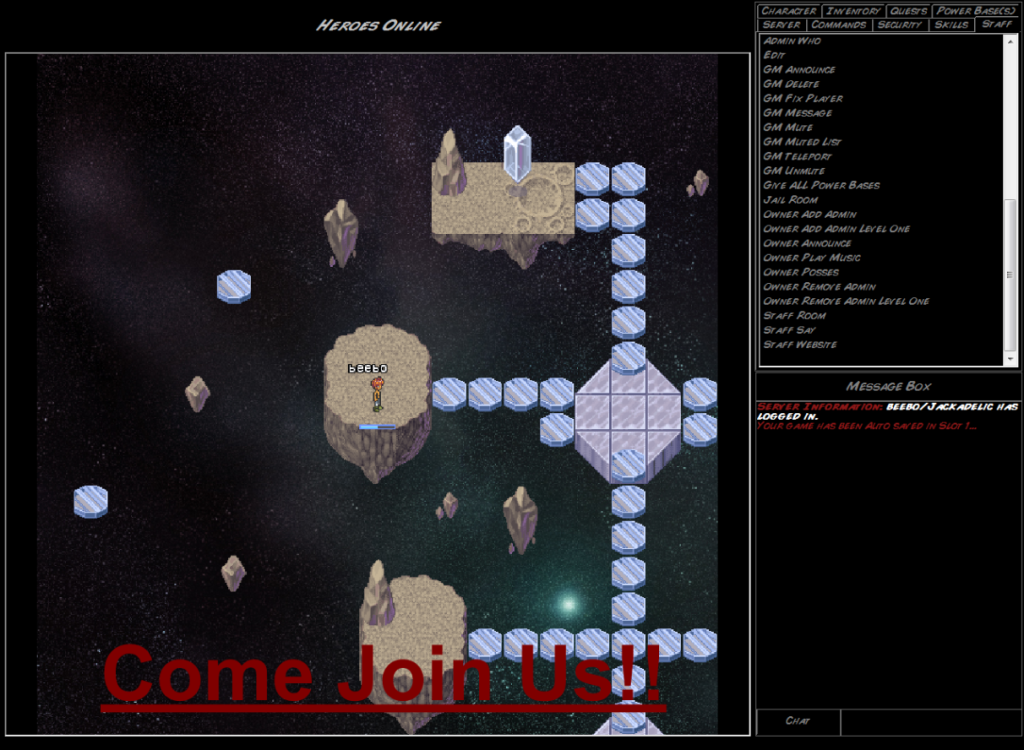 Mention to SyncWolf and Sapo. Without them, this game would not be where it is today!