Congratulations. Congratulations. Congratulations...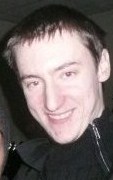 Acebloke announced the results of August's AceMedalTable. No updates have been released, but the post also states that he has been working on Wargames and Wargames2. He plans to make sure their development is more active than it was last year.
Meanwhile, Kozuma3 mentioned in the comments of the results that he is working on a game inspired by Acebloke's Micro Defence.
I kept meaning to suggest some Riverside interface changes directly to the developer, but it appears I'm too late. Mechanos7 is setting the game aside to work on a sequel. Specific changes to the turn-based tactical battles have not been mentioned, but the game will now have a steampunk setting instead of a medieval one.
Hiro the Dragon King is designing a CCG based on the BYOND community. Players are tasked with draining the "Subscribers" of their opponents. "Resource" cards added to "Caches" can be consumed to add "Game" cards to the "Hub".
Effects for Game cards will be tied to their genre. The strategy effects are yet to be determined. One should assume this is because of the difficulty involved in portraying their greatness while preserving game balance and not because BYOND Strategy is a mere afterthought, right? RIGHT?!

Marvelous is looking for a team to help develop an RTS/RPG called Aeson. Players will own bases and manage armies. No payment is offered. Marvelous will be attempting to create some of the art.
Knowing that developers might already be busy with both BYOND Casual's Imagination Competition and Lummox JR's BYOND Cartridge Classic II, IainPeregrine is running a poll to help determine the date for this year's Game in a Day event. Suggestions for the theme can also be made on his blog.
Here's yet another link to the StarScurrier mock-up to pretend I've been working on it. I still haven't. Portions of my entry to the Imagination Competition are becoming playable though... It's still a rhythm action game if it's silent, right?

If it isn't already too late... Sign the petition from the Electronic Consumers Association that will be submitted along with their amicus brief in the case of Schwarzenegger v. EMA. Protect your gamer rights!