Happy birthday to my cousin Jennifer. She turns 30 today... I guess her present is that she gets her name posted in a column she doesn't read. ;)
Anway, I've got some external links to share before I get to BYOND.
I've linked to Indie Kombat before, but it seems to be more entertaining this round. While Chevy Ray Johnston dropped out, Arthur Lee and Sophie Holden are holding it together by insulting the crap out of each other... It's less awkward than it sounds. ;)
The results of the 18th Ludum Dare were announced. Developers competed to create games from scratch over a weekend.
Paul Eres has begun a column called The Weekly Report over on TIGSource. It will cover both notable releases and new games in production... Yes, I'm predisposed to like it.
Metamorphman's hexWar is now listed in the guild. It's a game where players must move or clone pieces to capture the most spaces on the board. It's also his entry to BYOND Casual's Imagination Competition. Give him some feedback so he can update before the deadline Sunday.
The BYOND crowd might recognize the play as being similar to Crispy's featured Carpe Slimum. However, Metamorphman based his work on Paul Neave's Flash implementation, Hexxagon. Software Creations originally developed Hexxagon for the PC in 1993. In turn, Hexxagon is based on a game called Infection that was created by Dave Crummack and Craig Galley. The common name, Ataxx, comes from a version released a couple years later by The Leland Corporation.
Anyway, relax. It's supposedly in the public domain. ;)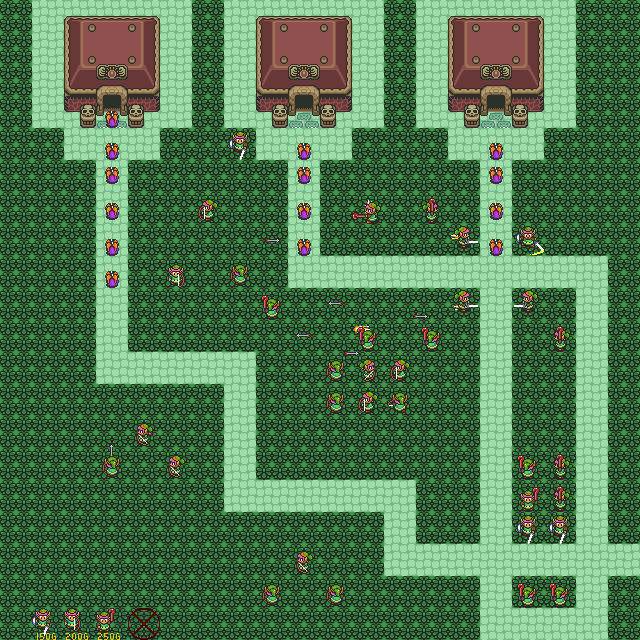 Ganing updated The Legend Of Link and Seika SE. Both are base defense games based on fan content. The first is based on the Zelda franchise. The second is based on Iccusion Entertainment's featured RPG that is now called Teridal. Much of the code was rewritten, the interfaces changed and there could have been some graphical changes. Ganing has stated that these should be the final updates for both games aside from any necessary bug fixes.

Learning support program 12Comics is again looking for people to help create a trading card game. Content will be based on the superheroes created by the program's students. They get stronger depending on how well they do in school.
My entry to BYOND Casual's Imagination Competition can now be downloaded. It's called Fused Finale. It's a rhythm action game with randomly generated music that resembles a sci-fi movie soundtrack. You play as an AI terminal that scans to set a warp gate for organic or synthetic travelers. More details are available on my blog. I'll be continuing to update the project after the contest, but work should now resume on my racing combat board game, StarScurrier.

Sign the petition from the Electronic Consumers Association that will be submitted along with their amicus brief in the case of Schwarzenegger v. EMA. Do it before November 2nd. Protect your gamer rights!