I have quite a few external links before I talk about us so let's get to it.
Metamorphman's Ataxx variant, hexWar, has received multiple updates. Details on the hub page reveal them to be minor changes made just in time for the extended deadline of BYOND Casual's Imagination Competition. A forfeit button has been added along with a command to access a server's address.
D4RK3 54B3R's entry to The BYOND Cartidge Classic II is a strategy RPG called The Blades of Litamora. Players shall lead a band of progressing mercenaries through turn-based tactical combat. Multiple items, enemies and locations are planned.
IainPeregrine has posted the rules for this year's GiaD. Themes will be announced on Saturday morning. Developers will then be tasked with creating a game during a 24-hour period before the end of Sunday. Unlike previous events, poor use of a theme will not result in a game's disqualification. Read the link for the full details.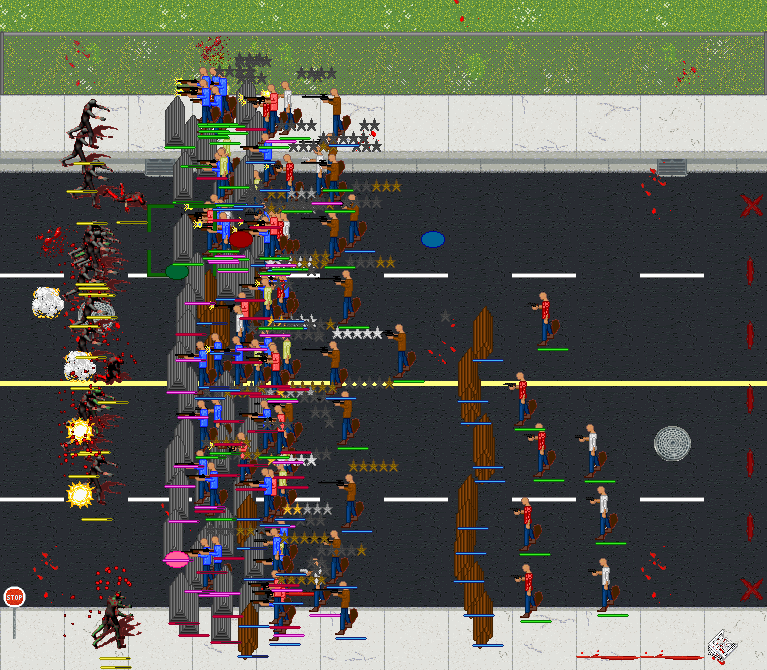 In the comments of the hub page, Branks is calling for suggestions to improve Wyllshire Road. His role in the development of the horror defense RTS isn't clear as the game is attributed to VcentG. However, he has moderator status in the game's forum so forget my ignorance and help him out.
There's probably some interface changes I should mention, but I don't have them on hand. In the meantime, it's nice to have a recent game with original content reach the front page of BYOND Strategy's game list through popularity. =)

Jackel554, are we actually going to get any details on that trading card game you're researching for or are you going to continue tempting me to use random questions like these as filler?
I actually worked on my racing combat board game, StarScurrier! Woohoo! I got quite a bit done too. Just about all of the graphics are in and the game-specific infrastructure is roughly done. Sounds and individual game phases are yet to come.
I also released a quick update to Fused Finale during the Imagination Competition's deadline extension. The rhythm action game's music generation has been slightly tweaked and a map was edited in response to feedback. (Thanks, guys!)

Sign the petition from the Electronic Consumers Association that will be submitted along with their amicus brief in the case of Schwarzenegger v. EMA. Protect your gamer rights!