Apologies for the unannounced break last week. I live in the US and celebrated Thanksgiving with my family.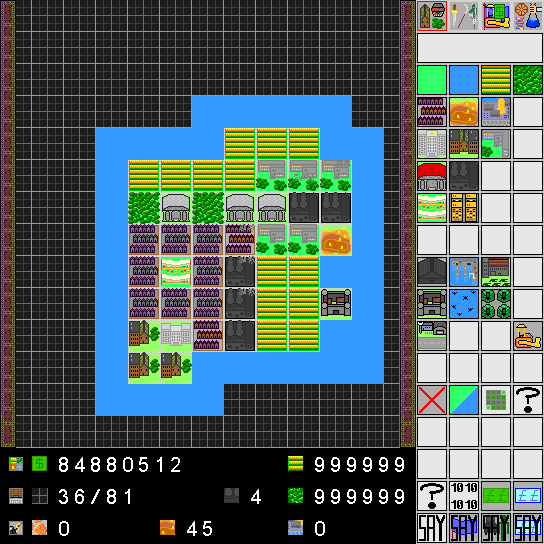 Congratulations to Mastermatthew for attaining the number one position in November's AceMedalTable. This month, Acebloke is thinking of offering timed subscriptions to the top three if he can manage to release or update another game.
Acebloke is currently holding a poll to help figure out whether his military/economic sim, Wargames, should get more political with features like formal declarations and public displays. The next version might also include world organizations and terrain selection.

Ginseng's featured strategy RPG Dungeon Master went open source in January. Geldonyetich was tempted to remodel it after X3: Terran Conflict for his 4X space RPG. However, he decided to create his own game from scratch and got inspired by the icon style instead. His current step is to play more of "the right kinds of games".
...I so want to make fun of you, Geldonyetich. Unfortunately, the metroidvanias I've been researching would make me a hypocrite.

SephCypher is looking for programmers to create a tower defense game. The project is intended to be a free game with the possibility of a pay-to-play game later on. No money if offered.
The BYOND Cartridge Classic II has has its deadline extended. Entrants now have until February 1st to submit their game's 8,192 bytes of source. Remember that replayability is a factor and good luck!
BYOND Action is raffling off BYOND memberships during their Character Battle's round of four. To enter, argue which character would win in the comments of the current battle. The winner will be declared in the next.
I've been working on a board game framework for the past two weeks. (I wanted it done earlier. Sorry, Flick!) Essentially I'm linking the libraries I tend to use together with a default interface and allowing people to override it. Most of the details are automated so developers can focus on the mechanics of their game. In theory, the library is just about done, but the demo has revealed a design issue that I want to iron out.
In the process, I've made some small updates to the included libraries. Phase handlers can now be cleared and accessed through their phases, People handlers now have a proc to call for disconnected players and handlers from Multiple Game Rooms now have procs to add/remove interfaces.
Meanwhile, I recently beat The Maw after being gifted The Mawsome Pack. (BTW, I still owe you another Fooldome Come subscription for the second game, dude.) I got to feed an invincible beast. Considering that I'm about to have my newly-discovered fatty liver tested tomorrow morning, it was a nice change.

Got news? I actually managed to stop myself from buying Street Fighter IV during a Steam sale. Granted, it's mainly because I was drooling over BlazBlue on Games For Windows, but it was a victory I tells ya!