0.8 source code can be found
here

Fast Paced Sidescrolling PvP
Last Updated: 9/7/2016




Welcome to Ninja Chronicles!

The game is currently under development, but you can see our progress here on the forums!

We are striving to create a fun, balanced PVP atmosphere.

Our game is unique to BYOND because jutsu and projectiles are deployed in the direction you designate with a mouse-click. Skillshots will determine the victor. Further, shunpo and substitution are some of the basic options included to increase variety and opportunities for strategy.

Each character released for Ninja Chronicles will come with their own unique set of jutsu, their own unique strategies, strengths, and weaknesses.

Please fan the game, and keep an eye out! Updates are released multiple times every week. You can keep up with the details on the forum.

---



Features


Team Oriented PVP

360-Degree Projectiles

Balanced Combat

Mouse-to-aim

Currency & Unlockable Characters

Intuitive Interface

Lagless Server


---
Staff
Orange55 - Owner, Programmer
Tantric1 - Admin, Game Design, Host
---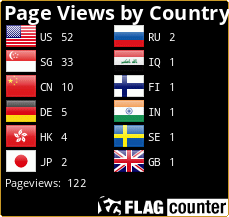 Special thanks to: DragonDesend for early artwork and testing.