[A Friendly Encounter]
[Turned Bad!]
I had the chance to test with more than one player today. It turned out decent with very few bugs. As you can see in the second image, when one dies they'll drop all of their loot. I may opt with allowing the loot to remain on the character and have the players click on the corpse to remove it.
There is also a layering issue when one dies, which is why the corpses' face looks screwed up. I'll fix that as well.
Something small: I used "auto-tile" to smooth out the dirt roads...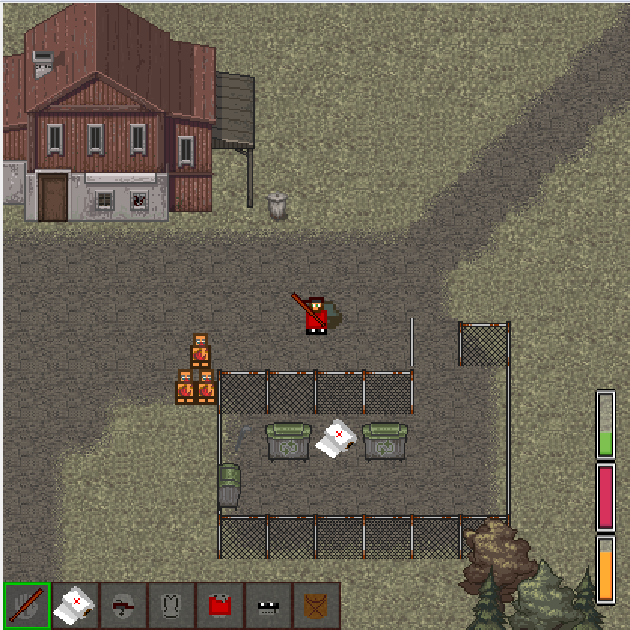 Other than that, the game is still ready for public testing. I'll be out of town this weekend; I truly hope I get a chance to get the game released just to get feedback.