Zetris 2

[AMT] Battle for Control, push forward!

[More]
To download this game for your Linux/Mac installation, enter this on your command line:
DreamDownload byond://Acebloke.Zetris2##version=6
Emulator users, in the BYOND pager go to
File | Open Location
and enter this URL:
byond://Acebloke.Zetris2##version=6
172 downloads
Version 1.00
| | |
| --- | --- |
| Date added: | Jun 4 2009 |
| Last updated: | Dec 31 2012 |
| Last played: | Mar 10 2014 |
5 fans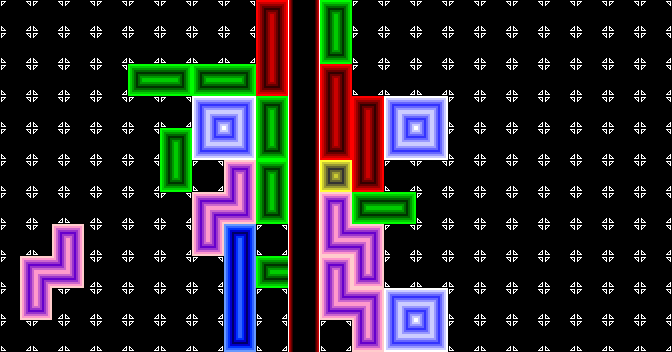 Only Windows users can play this game. If you have an emulator, you can join the waiting list to be informed when a new server is ready to play.

Zetris 2 brings a new twist to tetris clones. Battle for control by pushing your playing area into your opponent.

Play Single player or Multi-player, both in two different modes. Either play on your own, through the internet, two player through the same keyboard; or even try to control both sides at the same time by yourself!

As of v1.00, there is an option to use Zetris 1 graphics if you gained a medal from that game!

Zetris 2 is now part of the "AceMedalTable" ! You can take part after gaining medals in this game by this link and following the instructions:

http://www.byond.com/games/Acebloke/AceMedalTable


Balance is Key

Earned by Amurael
Aug 1 2014, 4:47 pm


Balance is Key

Earned by Acebloke
Dec 31 2012, 7:42 am
Copyright © 2019 BYOND Software. All rights reserved.