SkyDrop Delivery

Retro-styled game where you deliver falling goods before they fall to the ground.

[More]
To download this game for your Linux/Mac installation, enter this on your command line:
DreamDownload byond://Bandock.SkyDropDelivery##version=2
Emulator users, in the BYOND pager go to
File | Open Location
and enter this URL:
byond://Bandock.SkyDropDelivery##version=2
107 downloads
Version 2
| | |
| --- | --- |
| Date added: | Nov 29 2010 |
| Last updated: | Jul 17 2012 |
| Last played: | Jun 16 2011 |
3 fans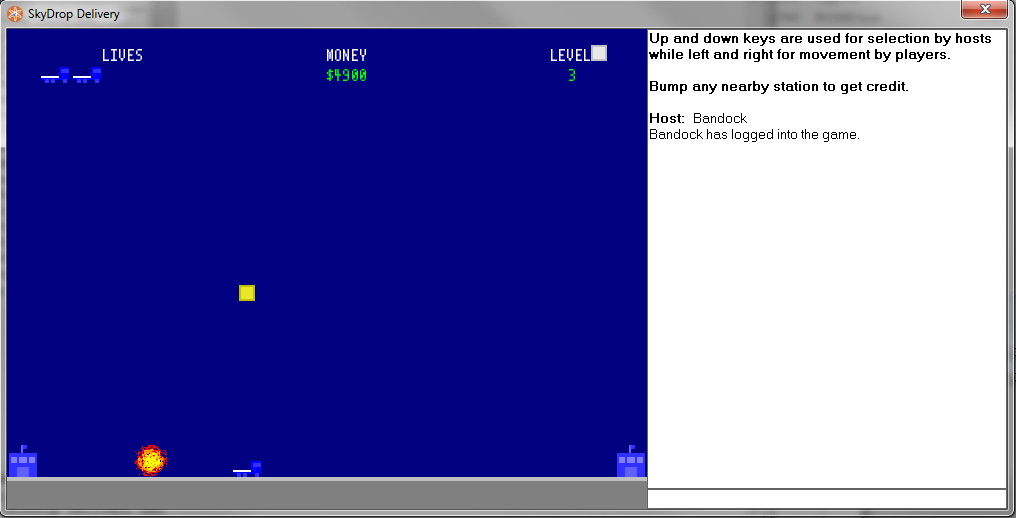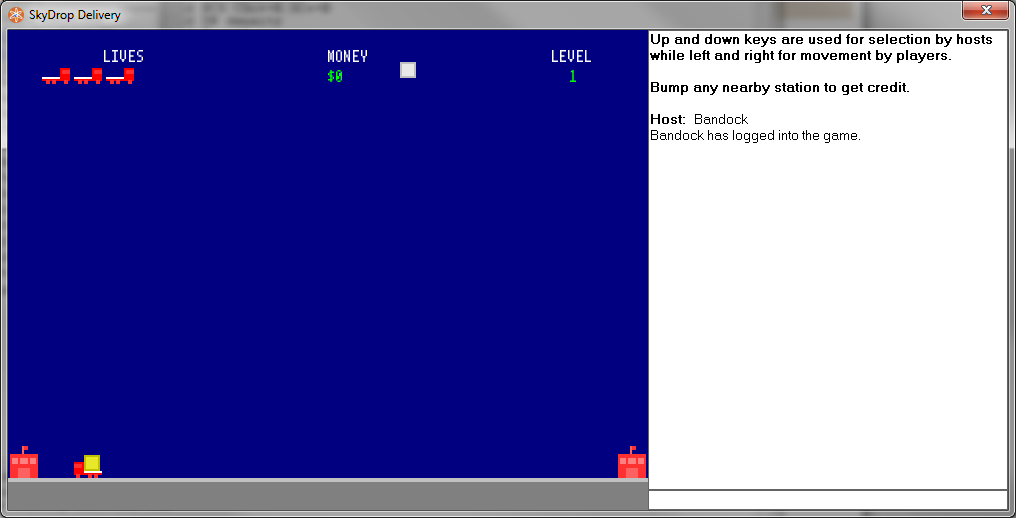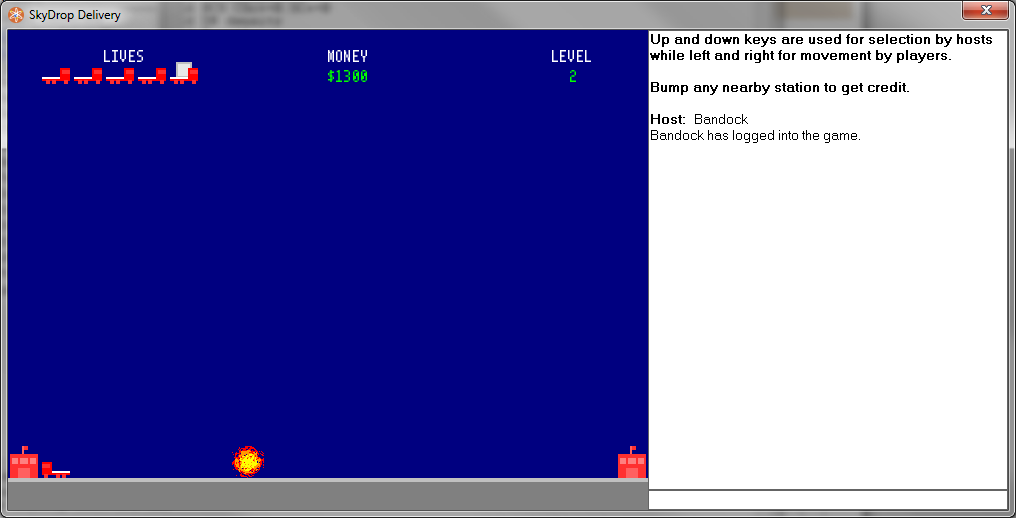 Only Windows users can play this game. If you have an emulator, you can join the waiting list to be informed when a new server is ready to play.

Your job in this retro-styled game is to deliver goods falling from the sky. Should any valuable goods fall to the ground, you could get fired for them. Keep an eye out for some surprises along the way.

Includes a One Player Mode, Online Two Player Mode (can be hosted on Dream Daemon), and Hotseat Two Player Mode!

Due to the arcade nature of this game, only two players can be on the same server at the same time (currently anyway).

Good values and other info are included on the main screen before starting the game.

Note: When any player logs off (applies to both Dream Seeker hosting and Dream Daemon hosting) while the game is going, it will keep the player inside the game. This is a feature that mimics a real arcade machine where one can leave the machine and make it possible for another player to take control. This is not a bug.

Released: 01/18/2011

Audio Created With Audacity! (for my attempt at retro sounds)

This is a Cartridge Classic II Entry. Thanks to the following people who have tested the game before being released/submitted:
Calus CoRPS
Evi of au
HiroTDK/Hiro The Dragon King
Copyright © 2022 BYOND Software. All rights reserved.