Acid Rain 2

You really, REALLY, shouldn't of stepped on that Water Beetle....

[More]
To download this game for your Linux/Mac installation, enter this on your command line:
DreamDownload byond://ElWookie.AR2##version=167
Emulator users, in the BYOND pager go to
File | Open Location
and enter this URL:
byond://ElWookie.AR2##version=167
297 downloads
Version 1.6.7
| | |
| --- | --- |
| Date added: | Jun 21 2010 |
| Last updated: | Apr 9 2011 |
| Last played: | Apr 2 |
13 fans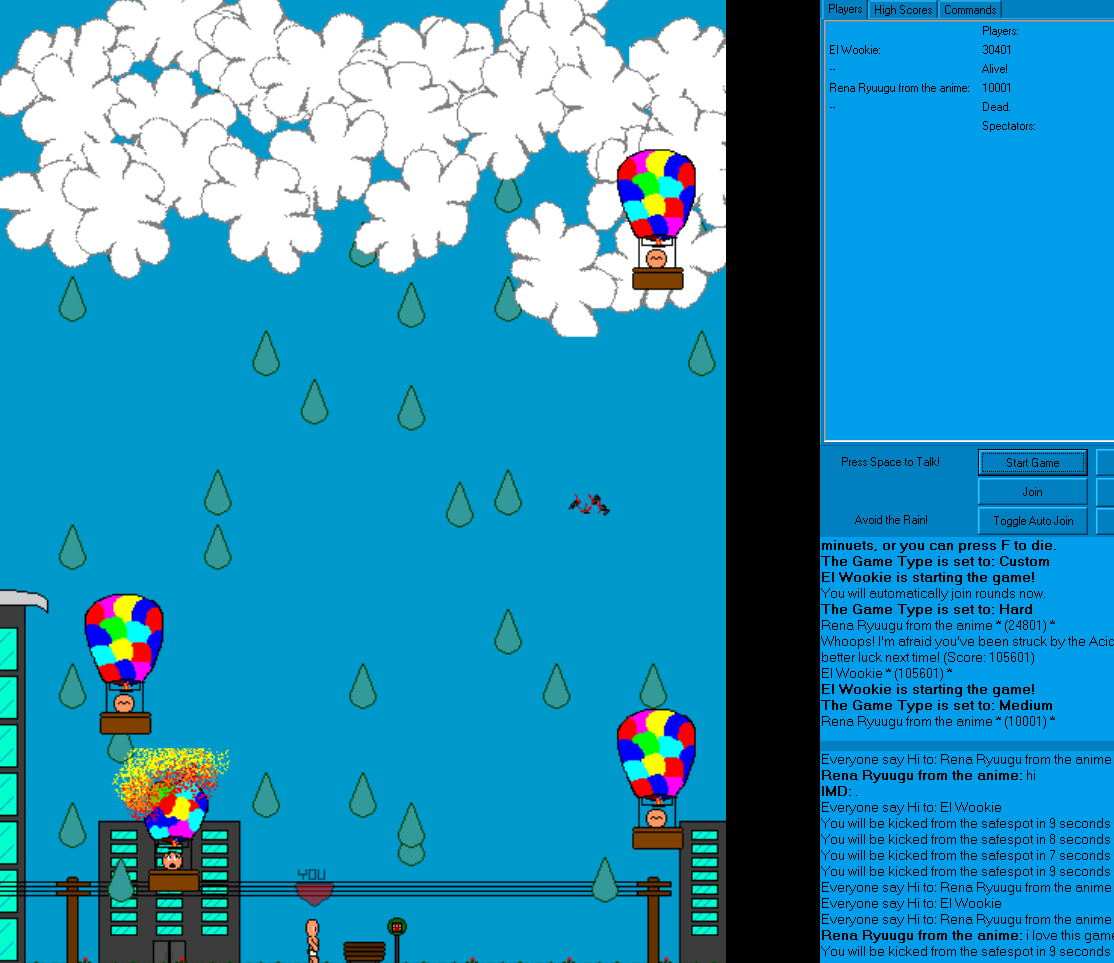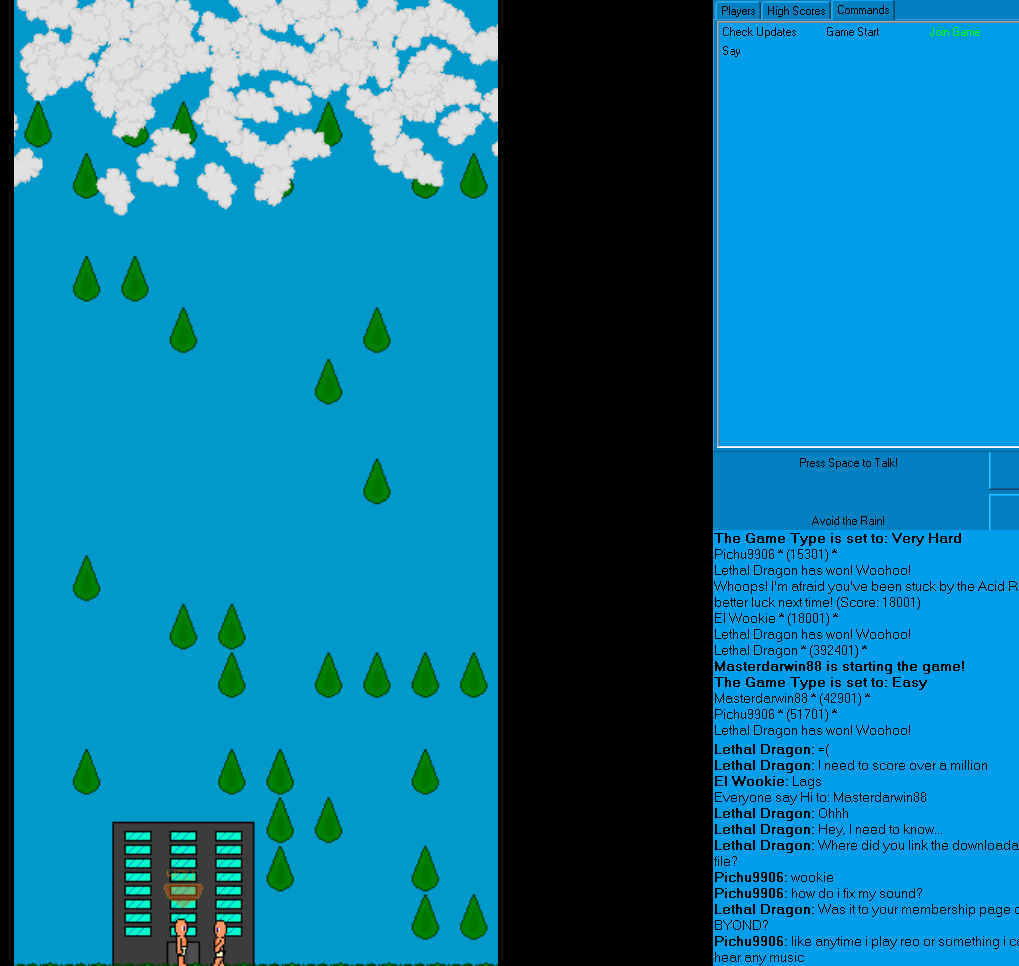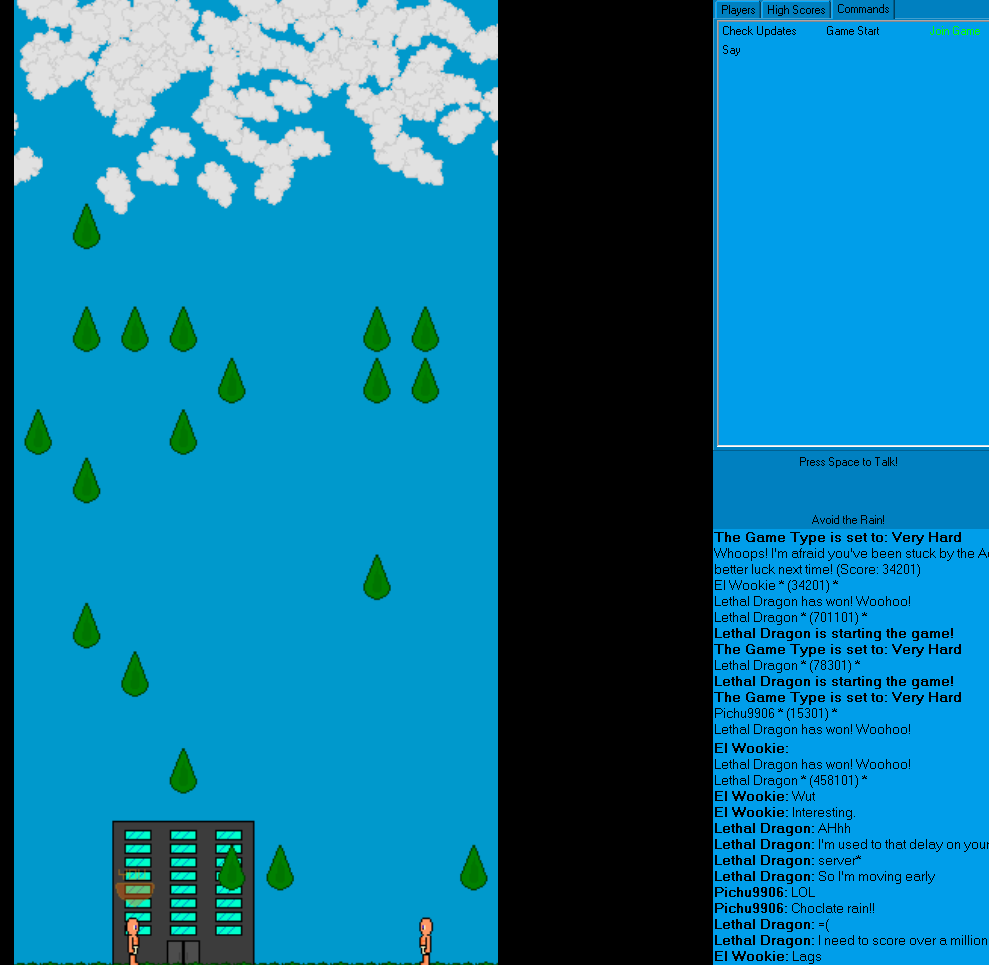 Only Windows users can play this game. If you have an emulator, you can join the waiting list to be informed when a new server is ready to play.

Acid Rain is a game created originally by Lethal Dragon. Acid Rain 2 is my, El Wookie, remake.

Acid Rain 2 is a game revolving around surviving as long as you possibly can, against the cruel weather that is pouring down. It features a multitude of game types, most unique, and a nicely-fitting pixel art scheme that's peaceful to the eyes, and doesn't distract. Well the balloons and planes sort of do, but that's the point of them, hehe.
Copyright © 2022 BYOND Software. All rights reserved.