Dragonball Z Kin-jin

Starting to make the icons alot better plus any hellp will be gm in the game.

[More]
Currently Unavailable
Latest Version
| | |
| --- | --- |
| Date added: | Feb 14 2011 |
| Last updated: | Feb 19 2011 |
1 fan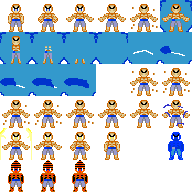 Only Windows users can play this game. If you have an emulator, you can join the waiting list to be informed when a new server is ready to play.

Makeing in Progress. 2danny1032:Host "thank you 2danny1032 you will be in need in any way if you get in the hospitel ill pay for your life in anyway thank you" Need helper. "a coder and a mapper and some iconers"
Copyright © 2022 BYOND Software. All rights reserved.