Sonic: Chaos Breakers

Battle it out with characters from all over the sonic Universe!

[More]
Currently Unavailable
Version 1.03
| | |
| --- | --- |
| Date added: | Mar 26 2011 |
| Last updated: | Dec 12 2011 |
| Last played: | Jun 17 2020 |
285 fans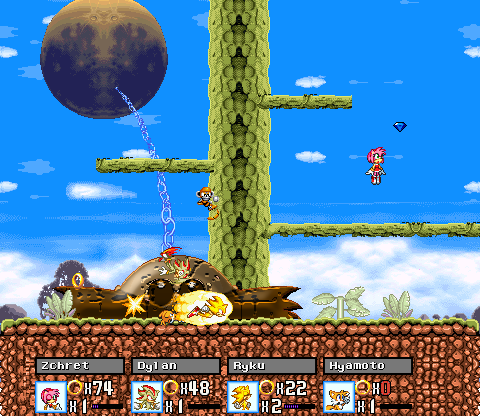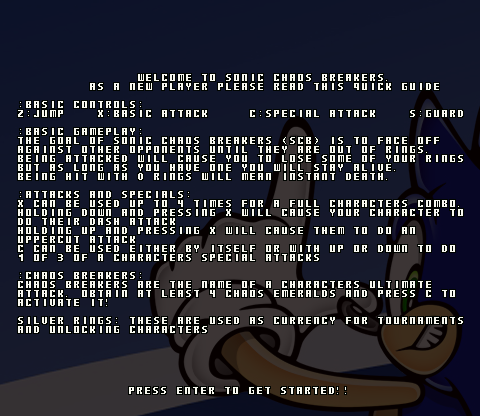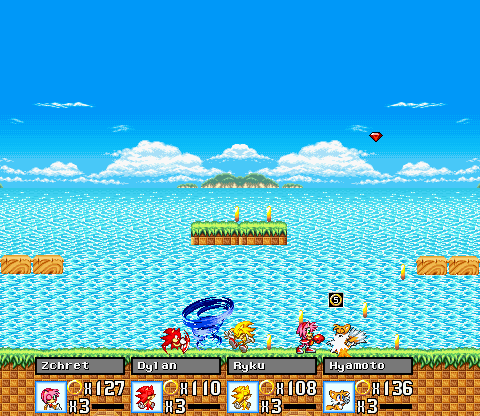 Only Windows users can play this game. If you have an emulator, you can join the waiting list to be informed when a new server is ready to play.

The game has reached its completion point!!!

A full roster of 22 characters!

Starting with these four as you unlock more!

Sonic
Tails
Knuckles
Amy

Sonic Chaos Breakers is the brother game of Sonic Rumble Arena. For all of you that remember that this game takes on a different format where you can fight with up to 3 other people in an arena. In this game you don't have health but rings. Rings are lost from attacks and can be grabbed at any time when you are mobile. As long as you have 1 ring you will not be defeated.


Copyright © 2023 BYOND Software. All rights reserved.