Darkened Skye

A classic style MORPG currently in alpha testing stages.

[More]
Currently Unavailable
Version 1.0 Alpha
| | |
| --- | --- |
| Date added: | Dec 17 2013 |
| Last updated: | Dec 10 2018 |
| Last played: | Sep 14 2014 |
7 fans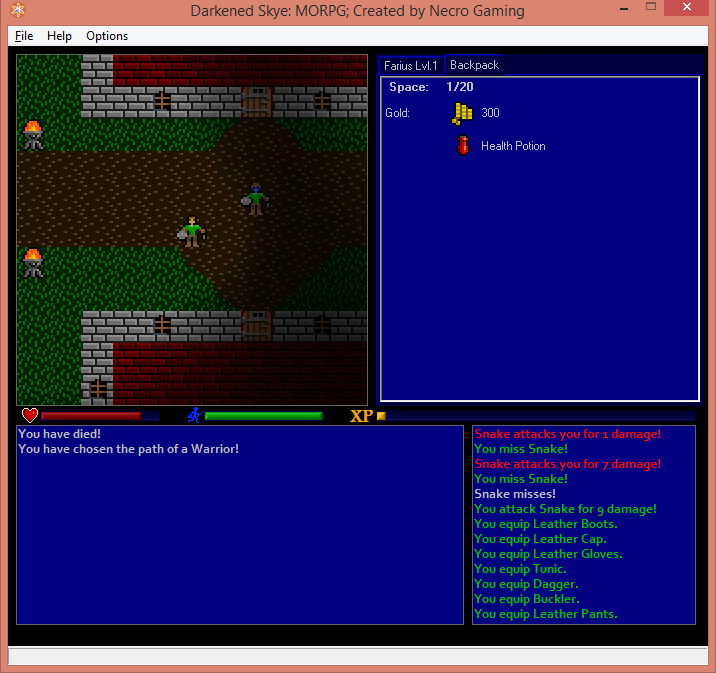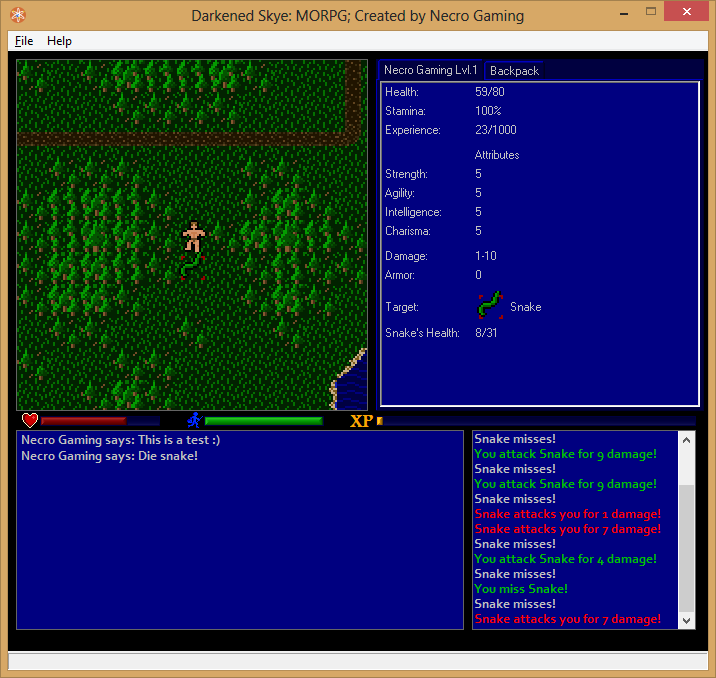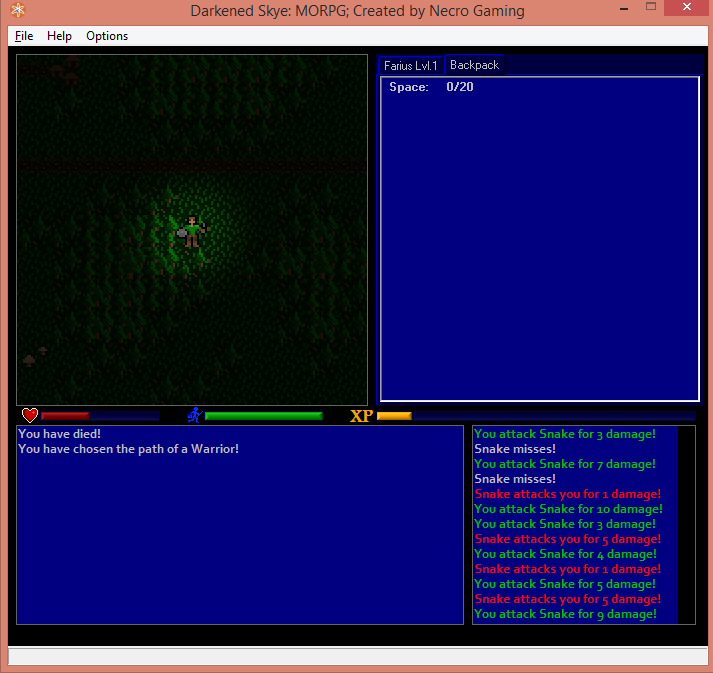 Only Windows users can play this game. If you have an emulator, you can join the waiting list to be informed when a new server is ready to play.

In the world of Skye you and your character will be subject to many dangers and perils, but the rewards will be great and many if you prevail.

Darkened Skye is an old school style online role-playing game comparable to the likes of

Dransik

and

Ultima Online

. While leaning towards more of a old school style, the game itself will be a fun and fully featured time waster you won't regret unlike those 'other' moments you spend on the computer.

This game isn't original, it's just a whole slurry of positive features from others melded into one creamy filled center of a game. Don't expect some mind blowing new way of playing but you can relax knowing you will be playing a multiplayer rpg with functional and fun WORKING features.

Credits:

Designer/Creator - Necro Gaming (Myself)

If you are looking to contribute the game in any way or are just looking to chat with a cool cat get at me @ necrogamingcompany at gmail dot com!
Copyright © 2021 BYOND Software. All rights reserved.