Murder Mansion

Not for the faint of heart...

[More]
To download this game for your Linux/Mac installation, enter this on your command line:
DreamDownload byond://SuperSaiyanGokuX.MurderMansion##version=16
Emulator users, in the BYOND pager go to
File | Open Location
and enter this URL:
byond://SuperSaiyanGokuX.MurderMansion##version=16
12925 downloads
Version 2.3
| | |
| --- | --- |
| Date added: | Jul 22 2003 |
| Last updated: | Oct 2 2013 |
| Last played: | Feb 27 |
1106 fans

[Bonus features]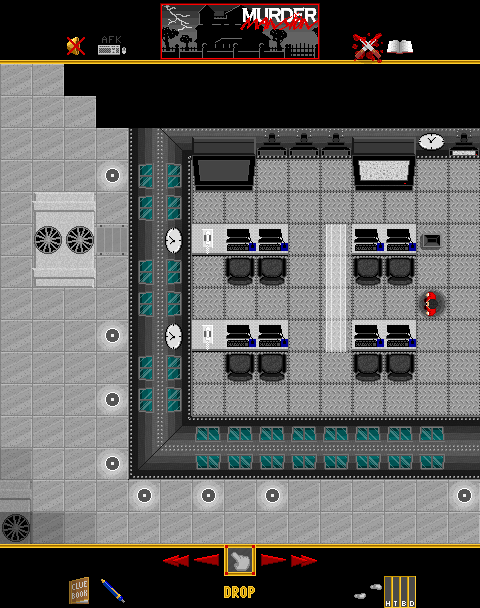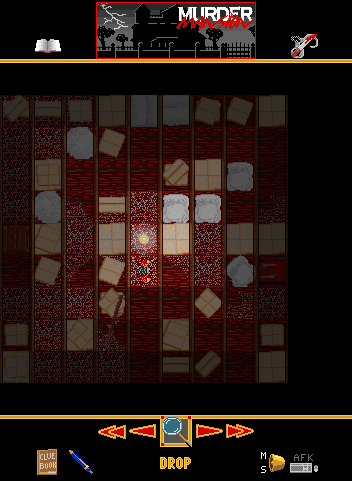 Only Windows users can play this game. If you have an emulator, you can join the waiting list to be informed when a new server is ready to play.

--------------------
----------------------------------------
This murder mystery game has won the hearts of many, and has made a few of them beat a little faster while doing it. Enjoy. But be on your guard; death may lurk around any corner in the

----------------------------------------
--------------------


Murder Mansion is sort of like a real-time game of Clue. In the "Classic" game mode, the players take on the roles of people who are stuck together (in a Mansion on a stormy night, on a cruise ship stranded in the ocean, on an overnight train ride, etc. etc.), but one among them is a Murderer!

It is the Murderer's job to kill everyone else (using a variety of weapons picked up from spawners spread around the map), while it is the job of everyone else to find clues to the killer's identity and avoid being a victim long enough to correctly identify and accuse him/her (or perhaps enact some vigilante style justice on their own!).

The game also has several other modes (including the obligatory DeathMatch and CTF)

--------------------
If you love Murder Mansion, please consider becoming a subscriber to unlock extra content (maps and modes)!
--------------------


9/15/13:
Another update! Fixed some bugs that a previous update introduced (For example, killing the Murderer now properly ends the round!) and added some "glitz" elements.


9/6/13: Murder Mansion now has its own Facebook page! (There's currently nothing on there that you can't see here, but feel free to help spread the word to all of your FB friends!)


8/29/13: Bugfix update 2 released! As usual, please see announcement post on MM Discusson page for details!


8/17/13: Bugfix update released! See upcoming post on MM Discussion page for details.


Murder Mansion is now 10 years old.
Please come celebrate!


This has been a huge update. One of the biggest MM has ever seen. I won't bore you to death with the details here (for that, please see "Update Preview Post" #1-#7 down below/on the Discussion page.


That's how the game looks now, but check out some old screenshots to see how it used to look in its first versions!


Bot Beater

Earned by Kikaru1
Dec 29 2022, 9:49 am


Take Charge

Earned by JustWadim123
Dec 2 2022, 6:54 pm
Copyright © 2023 BYOND Software. All rights reserved.