Wyllshire Road

It's the end of the world and there are creatures about. Defend the last hope for mankind.

[More]
To download this game for your Linux/Mac installation, enter this on your command line:
DreamDownload byond://VcentG.WyllshireRoad##version=8
Emulator users, in the BYOND pager go to
File | Open Location
and enter this URL:
byond://VcentG.WyllshireRoad##version=8
1198 downloads
Version 0.6
| | |
| --- | --- |
| Date added: | Apr 20 2010 |
| Last updated: | Feb 23 2016 |
| Last played: | Aug 9 2016 |
106 fans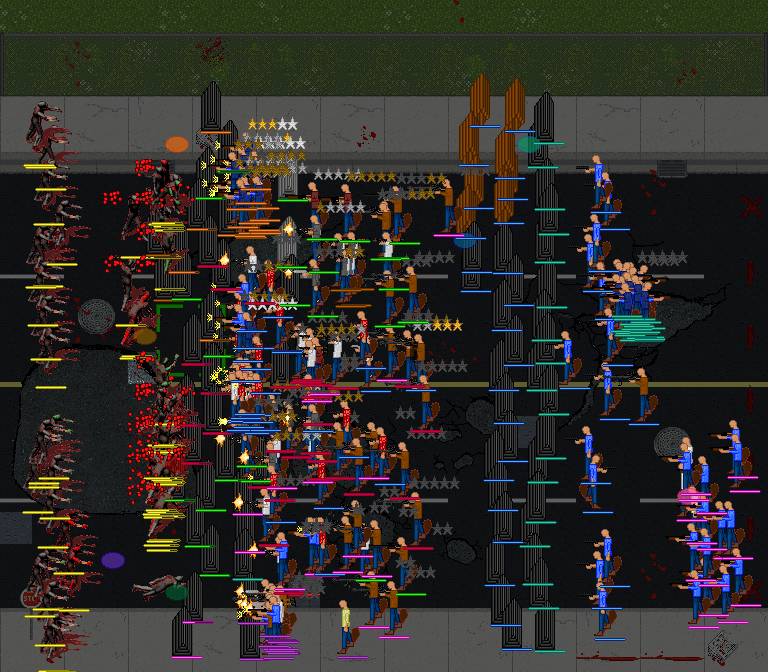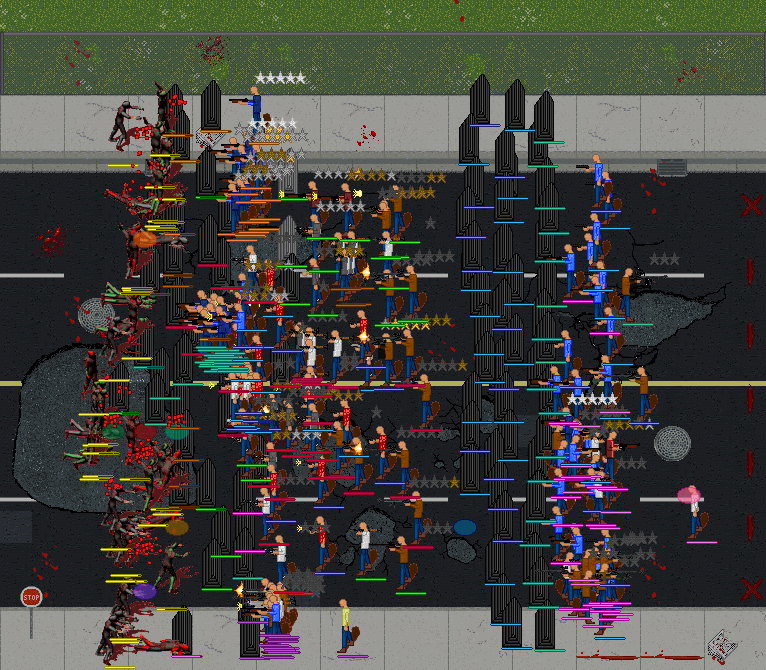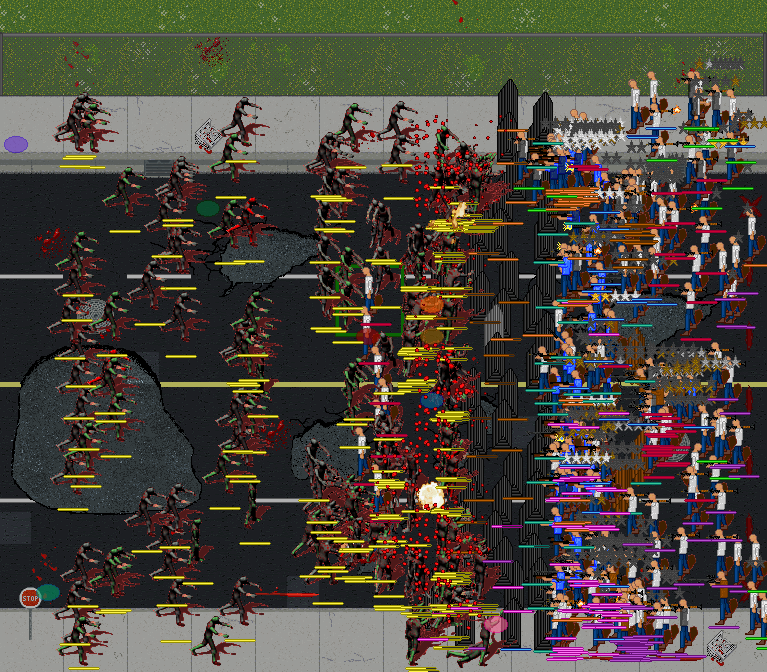 Only Windows users can play this game. If you have an emulator, you can join the waiting list to be informed when a new server is ready to play.


Game Description:

This is an action/strategy game, where you take the fate of mankind into your own hands. Death is coming and it's coming literally. Grab up to 7 friends and command humanity to its survival. Defend the last surviving humans by covering the only open access point: Wyllshire Road.



---



Development Progress:

No longer in development.

Version 0.7 (Sometime November)
- Brand new player pixel art.
- New weapons, armor, useful items.
- Extended stage 1, with 4 parts to it.
- Enemies revamped for the story, per stage.
- Changes to the interface.
- Achievements are enabled.
- Various code/graphical fixes.

Version 0.6 (11/11/10)
-Bugs fixed
-Skin rearranged for efficiency/ease
-New bugs may arise with the new skin. Also the HP bars for units are disabled as the other HP bar shows on top of the unit in the selection. This may be replaced with just a bigger grid of units or something similar later.

Version 0.5 (4/26/10)
-Bugs fixed
-Difficulties fixed
-Hellhound Boss Added
-Skull Lord Boss Added

Version 0.4 (4/26/10)
-New Weapons Added
-New Barricades Added
-New Skin Setup
-New Macros
-Controls Changed
-Help Updated
-Updated Maps
-Save System Added
-Music Reduced
-More Sounds Added
-Each Wave Partially Heals Units
-Fixed Control Bugs


Version 0.3 (4/23/10)
-Fixed weapon delays
-Fixed Grenaders
-Cropped & Shrunk sound effects
-Added another Reaper Sound
-Added a Grenade Explosion Sound
-Fixed Explosion Animation

Version 0.2 (4/22/10)
-Updated Turf Icons
-Fixed Bugs
-Changed the Skin
-Added Volume Control
-Added Joining Mid-Game
-Added Reaper Screams
-Added Blunt Weapon Sounds

Version 0.1 (4/20/10)
-First version. Up to 8 Players and 5 monsters.



---


Notes:

The game was made in 3 days, thus far, and so it probably has lots of nice bugs. Things are likely to change, such as weapons or enemies may be tweaked, things will change in order to be balanced out but in order to find that balance it will need to be tested thoroughly.

If you'd like to submit ideas or suggestions please email: vcentggames@live.com



---


Created by VcentG and Branks.



---

Follow us on Facebook
Copyright © 2018 BYOND Software. All rights reserved.