Ninja World Online

Enter the world of ninjas and create your own ninja path! Loosely based on the Naruto universe.

[More]
Currently Unavailable
Latest Version
| | |
| --- | --- |
| Date added: | Nov 30 2017 |
| Last updated: | May 4 2020 |
| Last played: | Nov 25 2019 |
58 fans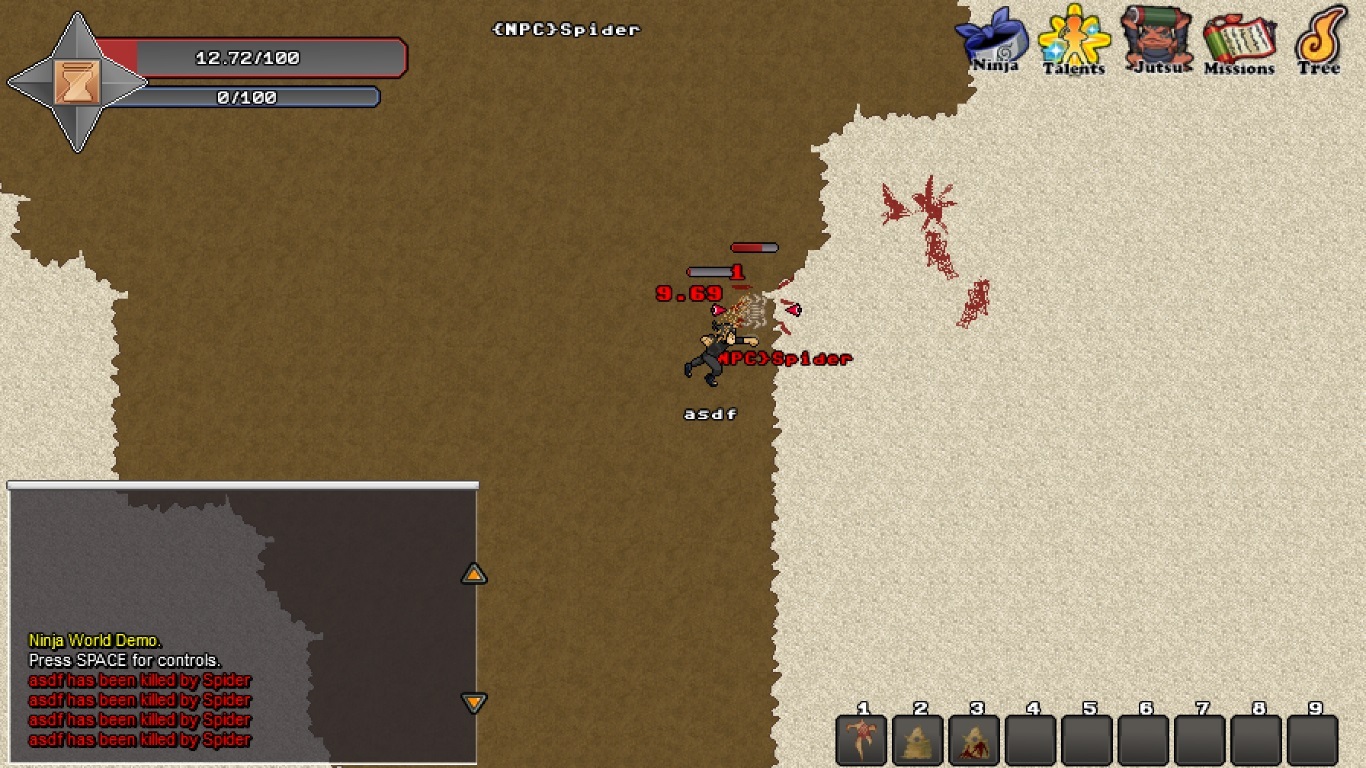 Only Windows users can play this game. If you have an emulator, you can join the waiting list to be informed when a new server is ready to play.

Jutsus, monsters to fight, missions to complete, wars between villages to wage. Anything ninjas related, really. Oh and katanas! Cause samurai are awesome.

Official Discord:

https://discord.gg/NgwWp2M

Dev team: Niro, Niti, Indigo, Tammer, Viktorian.
Copyright © 2022 BYOND Software. All rights reserved.