New Era: Worst Generation

Public Beta Release 12/05/2018

[More]
To download this game for your Linux/Mac installation, enter this on your command line:
DreamDownload byond://Xalexx16.NewEraWorstGeneration##version=0
Emulator users, in the BYOND pager go to
File | Open Location
and enter this URL:
byond://Xalexx16.NewEraWorstGeneration##version=0
263 downloads
Version 0.72
| | |
| --- | --- |
| Date added: | May 10 2018 |
| Last updated: | Jan 15 2019 |
| Last played: | Aug 9 2020 |
50 fans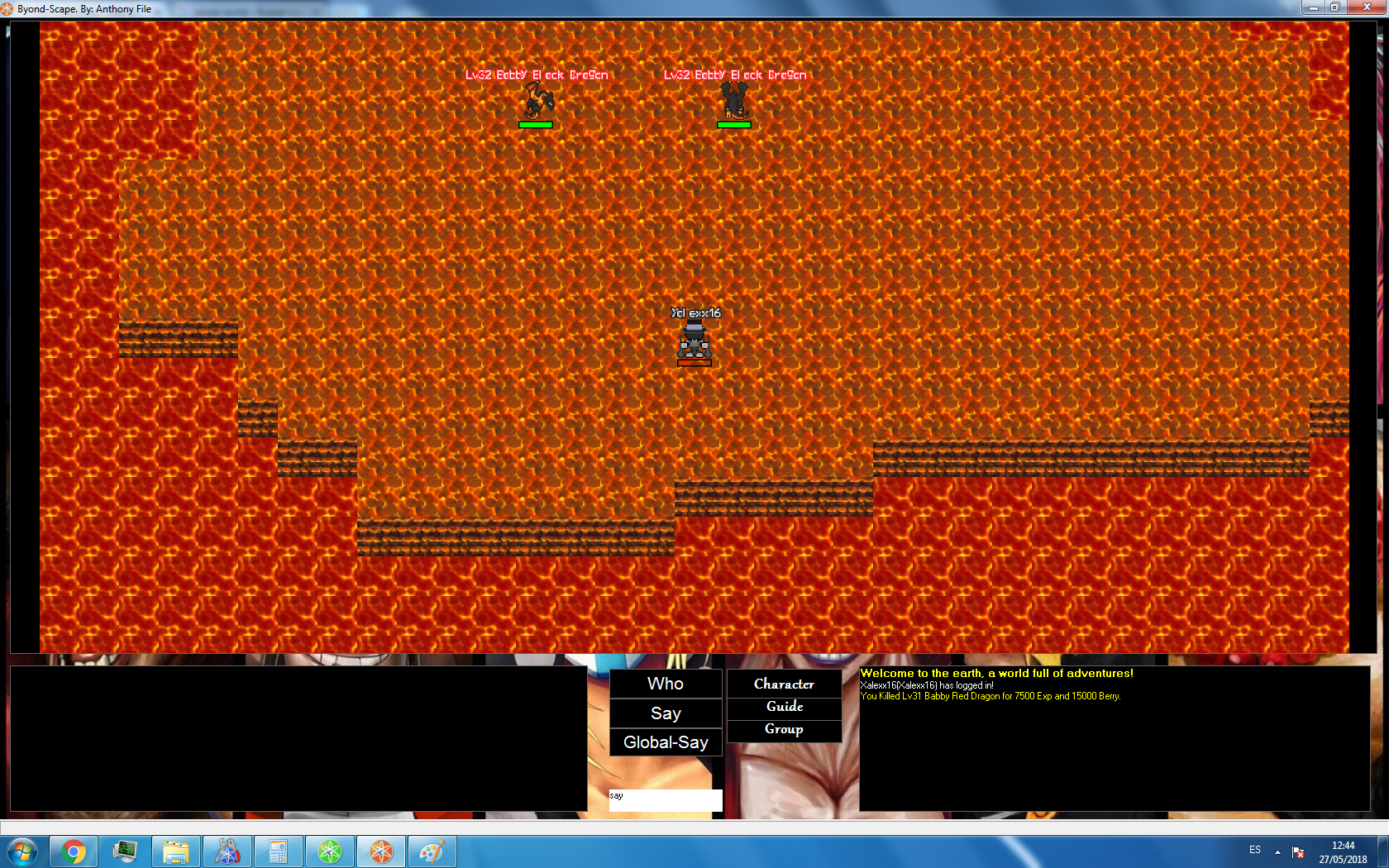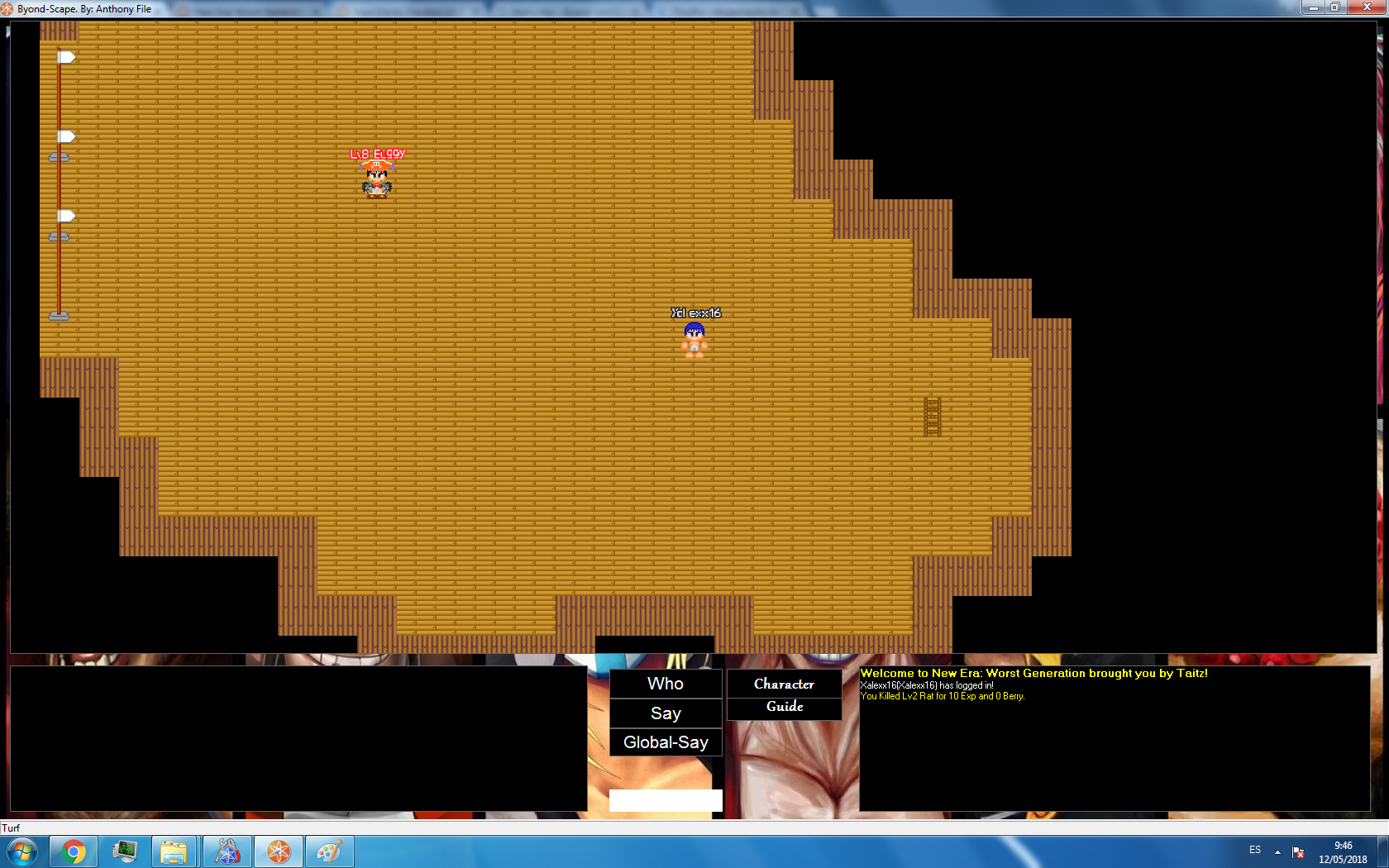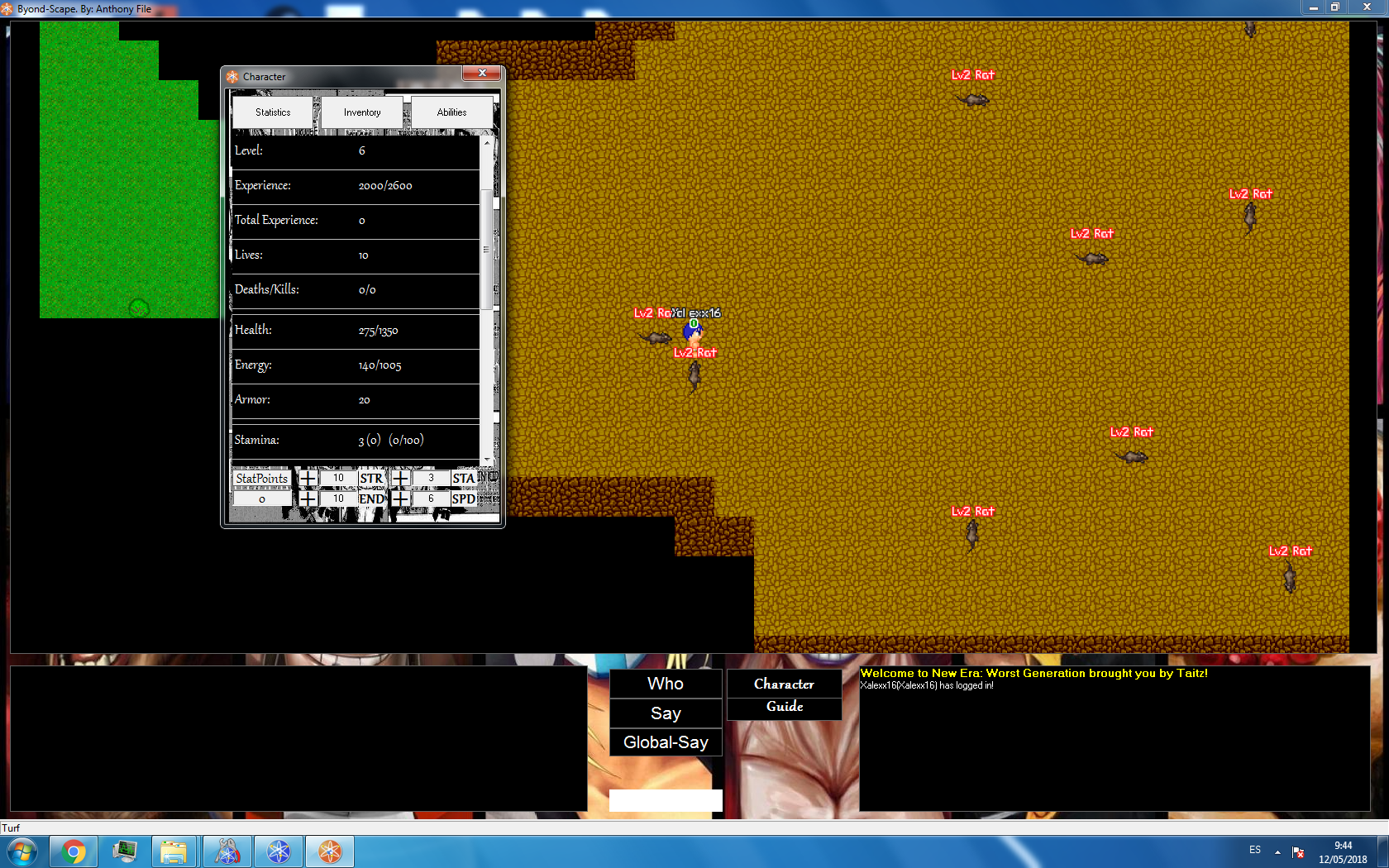 Only Windows users can play this game. If you have an emulator, you can join the waiting list to be informed when a new server is ready to play.

-New version up 0.72!

Check Changelog and guide for more info!

New version up 0.67!

Wellcome to this awesome adventure game!! New update game includes:

-Group exp & gold share(with xp bonus for more players in group).

-Devil Fruit system(need to be remaked and updated but works fine).

-Equipment system(boost usr powers)

-Leveling system till 16-20 working without any buggs.

-Skills system with the basic skills(you will learn more on advancing).

-Automatic rank and title system.

-Looting system(you can loot players and some enemies).

-Examine

-Become the strongest on this enormous world, find the biggest treasures and become the king.

First of all credits to:

Ernesto5432

Taitz

Davidle123

AnthonyFile2

Start your story as a human, fisherman, cyborg or angel(comming soon...), dominate the seas make deals with the devil, get his fruits and discover awesome powers.



Till v1.0 the game will be on beta so, please all suggestions, buggs post on comments, help us to improve for a better gameplay! More info soon...



Steroids!!

Earned by Viro225
Jul 4, 11:59 am


Devil Fruit User!

Earned by You-mad-bro14
Mar 13, 3:47 pm
Copyright © 2022 BYOND Software. All rights reserved.