Sirius

Space is a scary place when you're alone.

[More]
To download this game for your Linux/Mac installation, enter this on your command line:
DreamDownload byond://YutPut.Sirius##version=4
Emulator users, in the BYOND pager go to
File | Open Location
and enter this URL:
byond://YutPut.Sirius##version=4
1048 downloads
Version 1.33
| | |
| --- | --- |
| Date added: | Feb 17 2011 |
| Last updated: | Apr 27 2011 |
| Last played: | Jun 10 2017 |
83 fans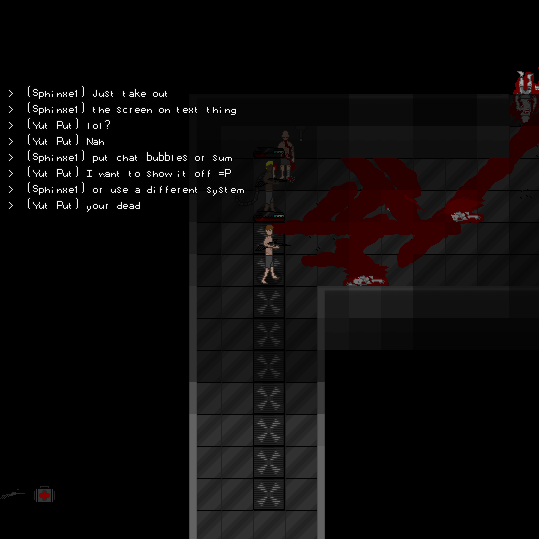 Only Windows users can play this game. If you have an emulator, you can join the waiting list to be informed when a new server is ready to play.

January 1st, 2051.

The Sirius star cruiser left Earth for it's maiden voyage to a nearby Solar System. The 5,000 super soldiers aboard it are the strongest warriors from nations all over the home planet. The 10 year flight out and back will be a huge leap for mankind.

January 1st, 2051.

5,000 soldiers were launched into space on a ride into a nightmare.

None will survive.



Developer's note: All visuals the property of Yut Put. Most sounds are also Yut Put's, however, various other sounds were downloaded via Sound Bible.com. Title theme "Starlight Nomads" composed by Yut Put.
Copyright © 2018 BYOND Software. All rights reserved.