Battle enemies and join friends to a online place where everthing is cool. Leveling up,clans, jutsus, and everything best game ever


Not much of a Hub were still Updating so stay tuned for more.


Looking for Mappers, Iconners, and people for helping with the game just PM me if your intrested.


Going to the best game ever im thinking of making it live around January Febuary maybe Idk lets just see how it goes!



family lawyer reviews
Owners:
XxHiDDeNsNiPexX (HokageMaster575)
Ryu(Vageto9090)
William(CMSLVL)
Madara Uchiha(Bobbyawesome)
Co Owners
Samanosuke Akechi (WolfBlade_61)
Viper(Viper7772)
GMs :
Ace (Lord choji)
Making a friend system so it it easier to obtain the mangekyou sharingan so when you challenge your best friend to a battle you are both teleported to the Final valley and whoever wins talk to itachi and say I Killed My Best Friend and You get it
Da Rules:
* No Repeatedly asking for Higher Rank or GM.
* No Disrespecting GMs.
* No Multiclanning (Anyone caught will be IP-BANNED)
* No Spamming. (Boot then IP Ban)
* Don't ask for a GM summon. (If so must have a good reason behind it.)
* No Calling for a GM More than Once Or a Boot/ Then Ban. If we do not acknowledge you we are busy or we are not ready to come to you or summon you or we are simply not even there.
* Do Not Mass Recreate, you will Get booted then Banned.
* Do Not Mass Relog, you will Get booted then Banned.
* Do not ask to be put in an Organization by a Gm.
* Do not ask to become a Sannin, Sage Or an ANBU by a Gm. That is the Kage's Honor and the Kage's Decision.
* No foul language. (Only to a certain extent if used to much will result in a ban.)
* No Changing Your Spawn Points, You May Only Change Your Spawn To Your Own Village.
* No Going Into An Organization's Base, Unless Given Permission By A Member Or The Leader Of The Organization's Base.
Clans!
Uchiha
Hyuuga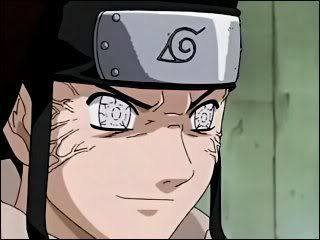 Uzumaki
Gaara
Akimichi
Medical
Aburame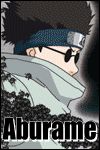 Nara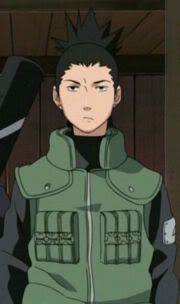 TenTen
Kamizuri

Kayuga

Haku
Lee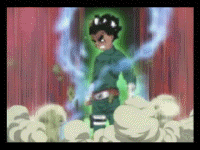 Temari
Kankurou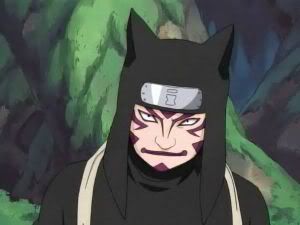 Kidomaru
Pein

Inuzuka
Kabuto
Yamato
Kage Requirements!!!!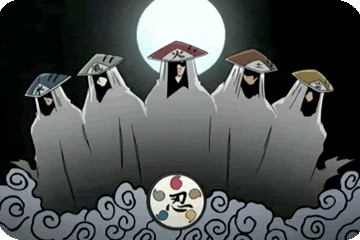 1Bill Health and Chakra, Jonin, All Katon and Doton Jutsus, Anbu or Up
Akatsuki:
Akatsuki Reqs: 2e+008 Health, Jonin, All Clan Jutsus, Challenge the owner and try to survive for more then 5 minutes(only challenge once a day),
Akatsuki Leader: Samanosuke Akechi
Akatsuki Co-leader:
Akatsuki Member:
Akatsuki Member:
Akatsuki Member:
Akatsuki Member:
Akatsuki Member:
Sound 5
a href="http://photobucket.com/images/sound%20five" target="_blank">
Sound 5 Reqs: Must be in a Clan Revolving the Sound 5 (Sasuke,Kayuga,Kidomaru,Orochimaru) 2mill Health and chakra, All clan jutsus, 100 kills
Sound 5 leader:
Sound 5 co-leader:
Sound 5 member:
Sound 5 member:
Sound 5 member:
Hawk
Hawk Req: Chosen by Owner
Hawk Leader:
Hawk CO Leader:
Hawk Member:
Hawk Member:
Seven Swords Men: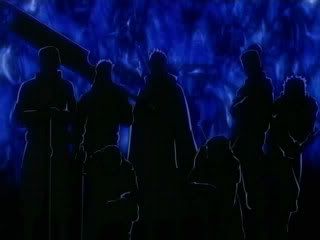 Reqs: 8mill Health, Water Element Chakra or have alot of water jutsus, Killed your best friend.
SSm Leader:
SSm Co-leader:
SSm member:
SSm member:
SSm member:
SSm member:
Experience the First Stage.

Now try handling the second.....