Stark Realities - Alpha

Roleplaying Game focused on powered-exoskeletons.

[More]
To download this game for your Linux/Mac installation, enter this on your command line:
DreamDownload byond://Ease.StarkRealities##version=7
Emulator users, in the BYOND pager go to
File | Open Location
and enter this URL:
byond://Ease.StarkRealities##version=7
471 downloads
Version 1.07
| | |
| --- | --- |
| Date added: | Mar 15 2013 |
| Last updated: | Mar 28 2013 |
| Last played: | Oct 2 2021 |
59 fans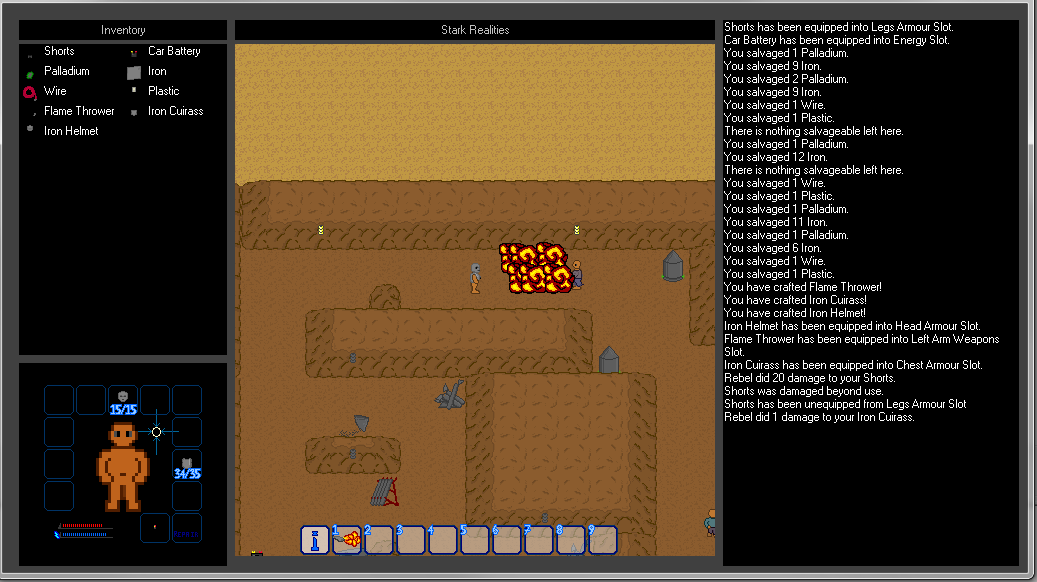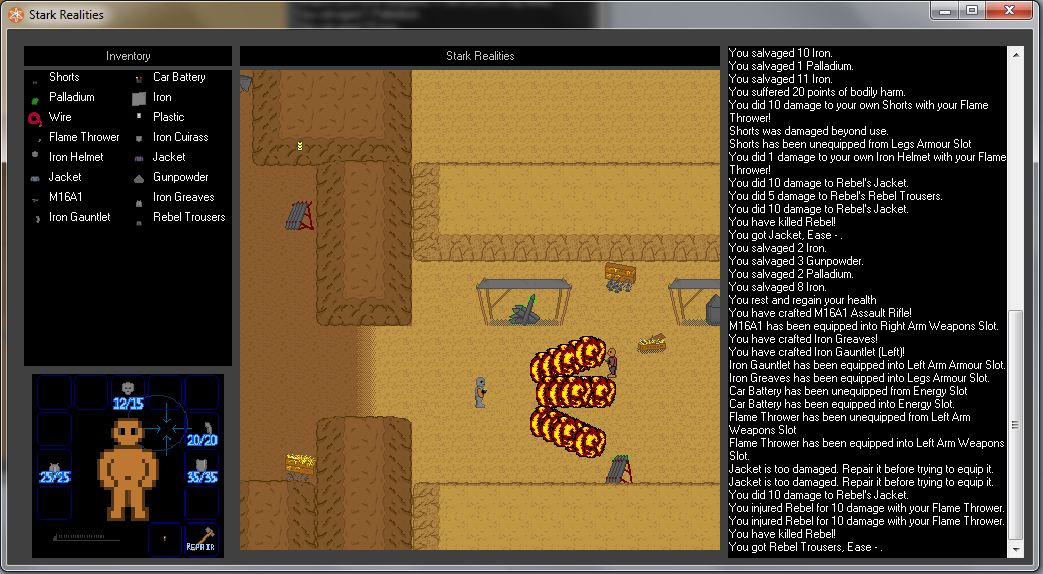 With a strong influence from the Iron Man series, Stark Realities focuses on allowing players to build a great variety of powered-exoskeletons.

Currently only the single-player introductory level is available.

Multiplayer world still in development, with planned features:

Vast array of extremely different suit pieces and weaponry
Balanced player-versus-player-orientated quests. The quest system will largely involve using other players in place of overly-sophisticated A.Is
Interesting and vast player-versus-environment quests
Player-owned buildings. Construct your own mansion or laboratory to aid you in advancing your technology
"Living" and constantly changing economic market, tied in with server-wide PvP quests.

---

This game is currently in an Alpha stage. As such there is not a great amount of available armour/weapons. The crafting system is also very basic, but has immediate plans for improvement. This release is planned

only

as a taster of things to come, and is not a finished product.

---

Tips

Nestle in to the anvil and furnace before pressing Spacebar to craft.
Iron Greaves will help negate how much wearing armour slows you down.
Copyright © 2023 BYOND Software. All rights reserved.