Allied Nations

An RPG/RTS originally based on dwarf fortress

[More]
Currently Unavailable
Version v0.2.3
| | |
| --- | --- |
| Date added: | Sep 20 2016 |
| Last updated: | Dec 28 2018 |
| Last played: | Sep 20 2022 |
216 fans

[Bonus features]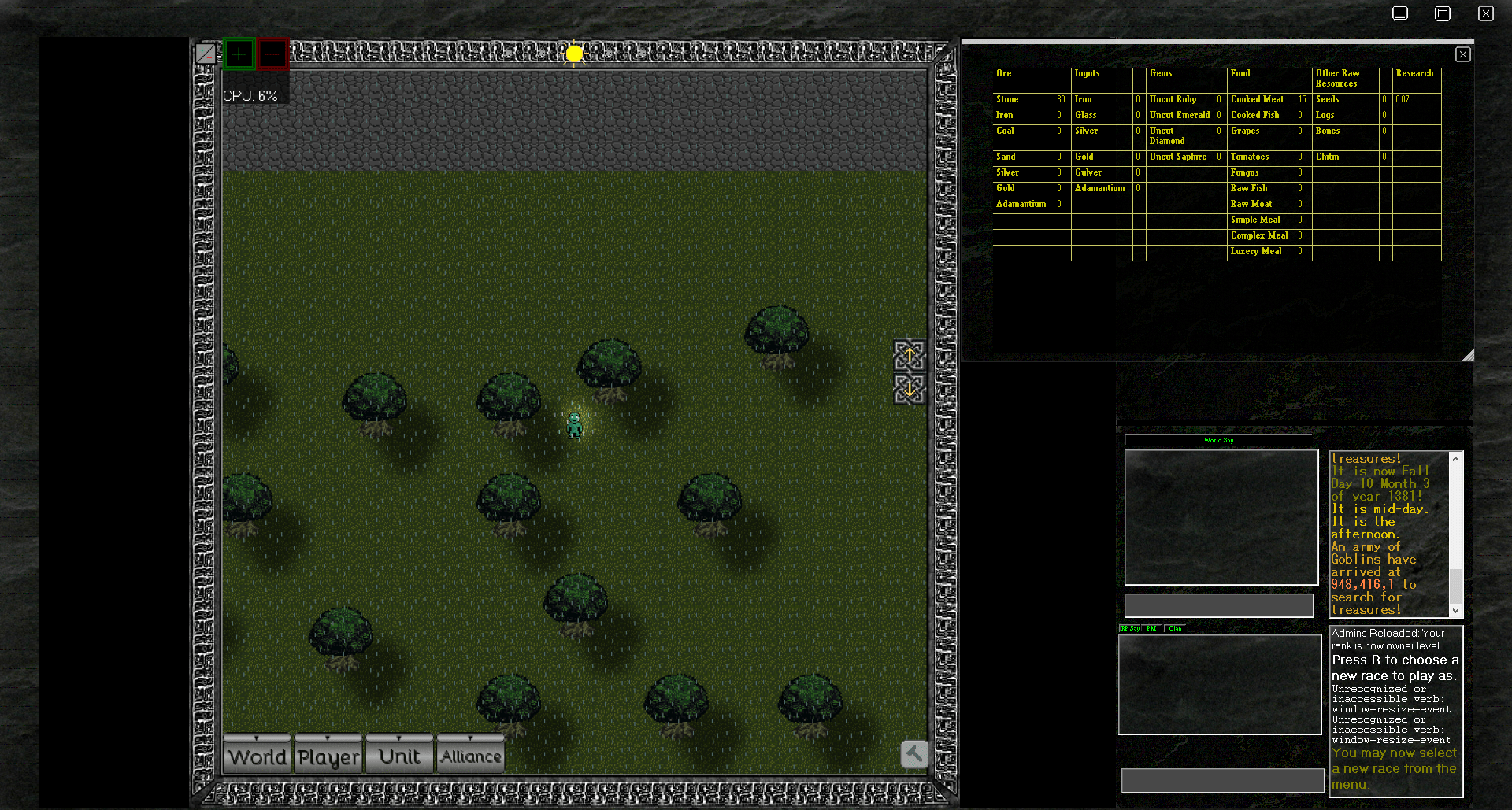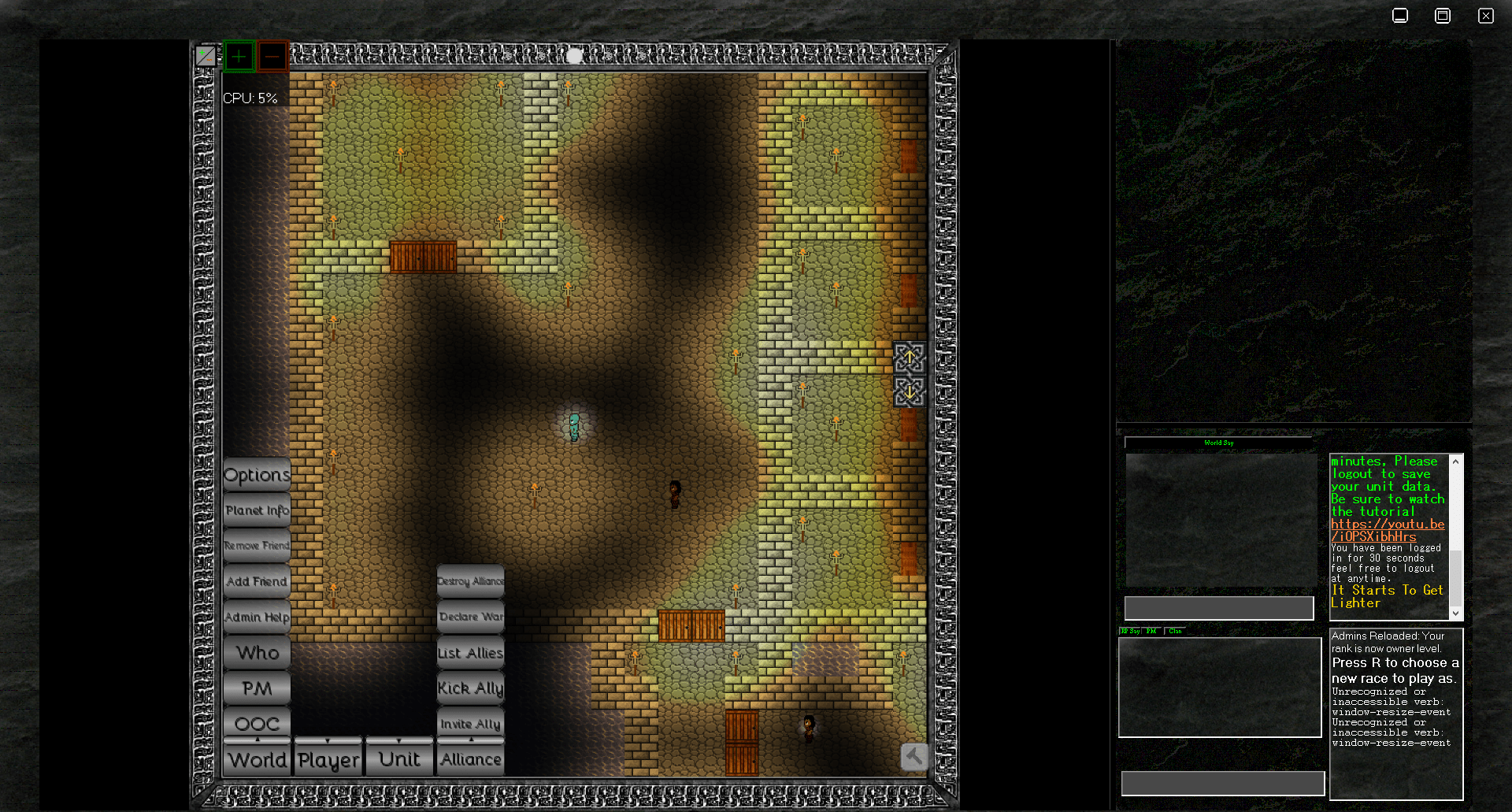 Only Windows users can play this game. If you have an emulator, you can join the waiting list to be informed when a new server is ready to play.

Welcome to Allied Nations a RPG/RTS akin to games such as Dwarf Fortess and the more modern RimWorld. You are able to easily manage units, wage war, build, roleplay and generally just have all the fun you can imagine in a nice easy to use environment.




Individual unit selection and management.




Ability to mate your units to grow your army.




Ability to build anything anywhere a true sandbox environment.




Automated tasks/jobs for your units such as miners and woodcutters.




Several crafting types for your civilization such as Bonecrafting and Poison Making.




The ability to become a vampire or even a werewolf.




Many races from humans to DRAGONS




Units actually age with time and experience moods based on their environments.




The ability to tame and raise your own animals for meat or milk.




The ability to wage war on the NPC empires or other players use your strategy and carefully plan invasions.




Weather and seasons that are ever changing with simulated years.




The start of a gravity and atmospheric simulation where in future version you can impact the environment through your advancement.




The ability to start a clan and team with other players against strong empires who you could not otherwise beat.




Easy to use stockpile system so that you do not need to micromanage resources.
Copyright © 2023 BYOND Software. All rights reserved.