Stranded

A survival game that takes place in an archipelago with other people in the struggle to live.

[More]
Currently Unavailable
Version 1.5.4
| | |
| --- | --- |
| Date added: | May 30 2009 |
| Last updated: | Apr 25 2017 |
| Last played: | Jun 24 2017 |
637 fans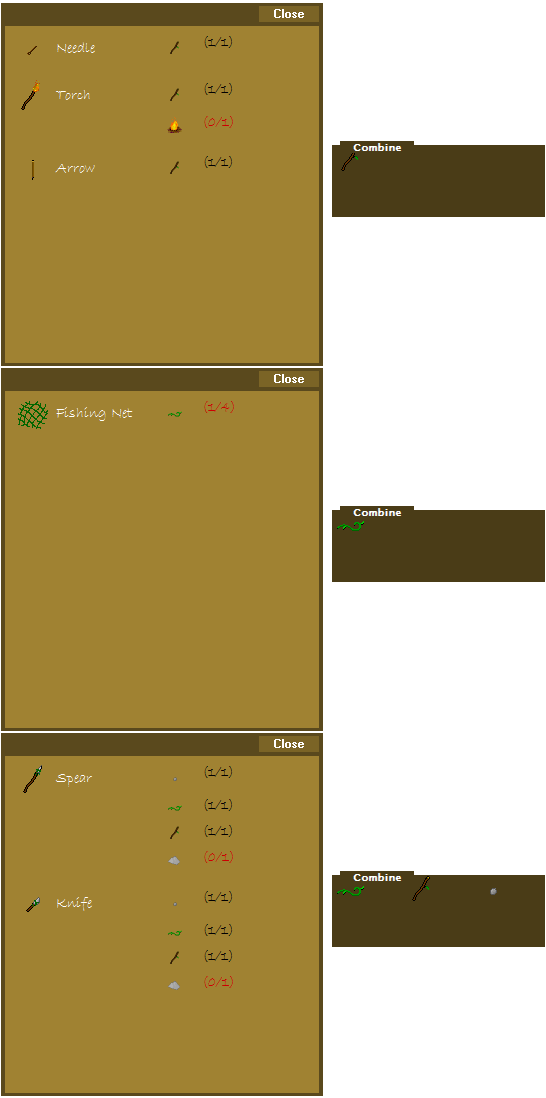 Only Windows users can play this game. If you have an emulator, you can join the waiting list to be informed when a new server is ready to play.




Core Features


- Drag and Drop Combination System
- Easy to learn game play
- Hunger/Thirst/Fatigue System
- Weather System
- Day/Night System
- Multitude of Skills
- Simple yet effective Tribe-System






Game Play


This is a RPG basing your character's life on his/her hunger, thirst, fatigue and health. As time goes on you will have to use what is around you to live, survive, and thrive.



Inspiration and Credits

Whilst looking for a fun game on Byond I stumbled across Archipelago - which reminded me of a freeware german game named Schiffbruch (as it turned out archipelago's maker was inspired by Schiffbruch). Finding out archipelago was left in such an unfinished state I was inspired to fill the void. Taking ideas from both those related sources I set out to make my own tropical-survival game. After a few weeks of development someone suggested a non-Byond related game called Stranded (I was disappointed that the name I came up with wasn't as 'unused' as I thought.) As it turned out Stranded was also a survival game inspired by Schiffbruch. After finding all these games I tried to pull together what makes each one great and throw in my own spin.

-

Halcyon222

for making Archipelago.

-

Stranded-3D's site

for having good taste in names and being an awesome game.

-

D4RK354B3R

for an awesome lighting system available only

Here

.

-

Shadowdarke

for

sd_procs

.

-

F0lak

for providing some useful coding advice.

-

Magnum2k

for assisting with coding.

-

Iggeh/Igor

for some voice acting.

- Various free sound-libraries on the net (especially

SoundBible

)

Additional credit for not only my inspiration but also some ideas goes not only to Schiffbruch, Archipelago and Stranded but also the various players of my game - as well as Google for making it really easy to research tropical related topics!

Copyright © 2005-2008 Jittai. All rights reserved.
Copyright © 2023 BYOND Software. All rights reserved.