500 Fathoms
To download this game for your Linux/Mac installation, enter this on your command line:
DreamDownload byond://SuperSaiyanGokuX.500Fathoms##version=2
Emulator users, in the BYOND pager go to
File | Open Location
and enter this URL:
byond://SuperSaiyanGokuX.500Fathoms##version=2
116 downloads
Version 0.2
| | |
| --- | --- |
| Date added: | Oct 17 2013 |
| Last updated: | Sep 23 2019 |
7 fans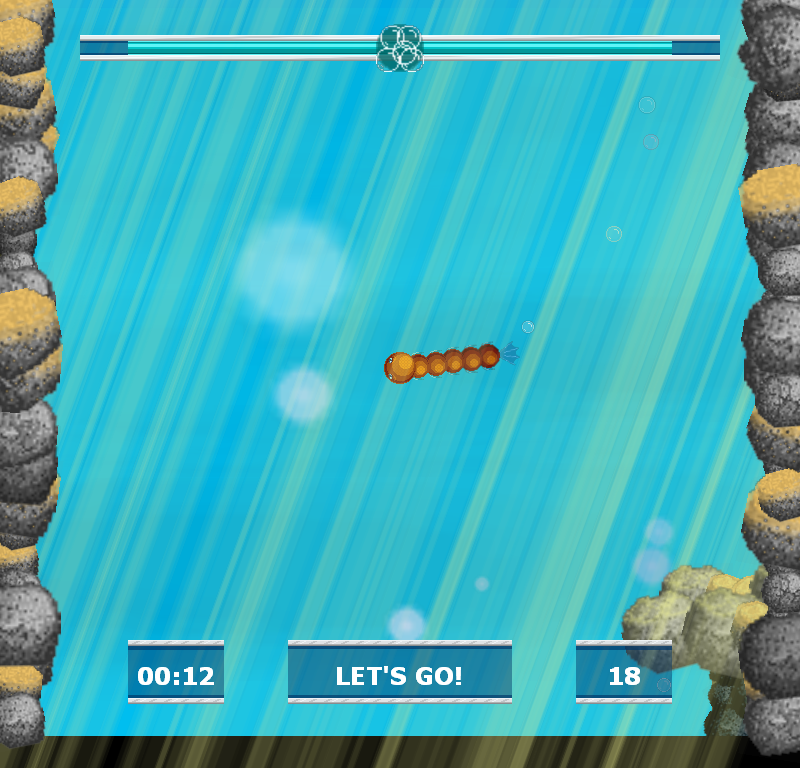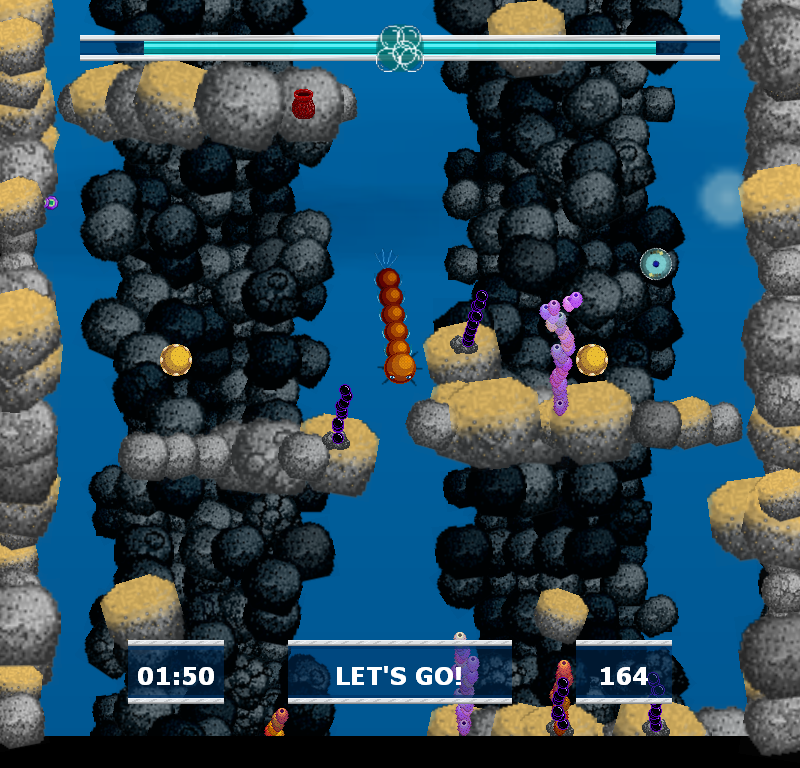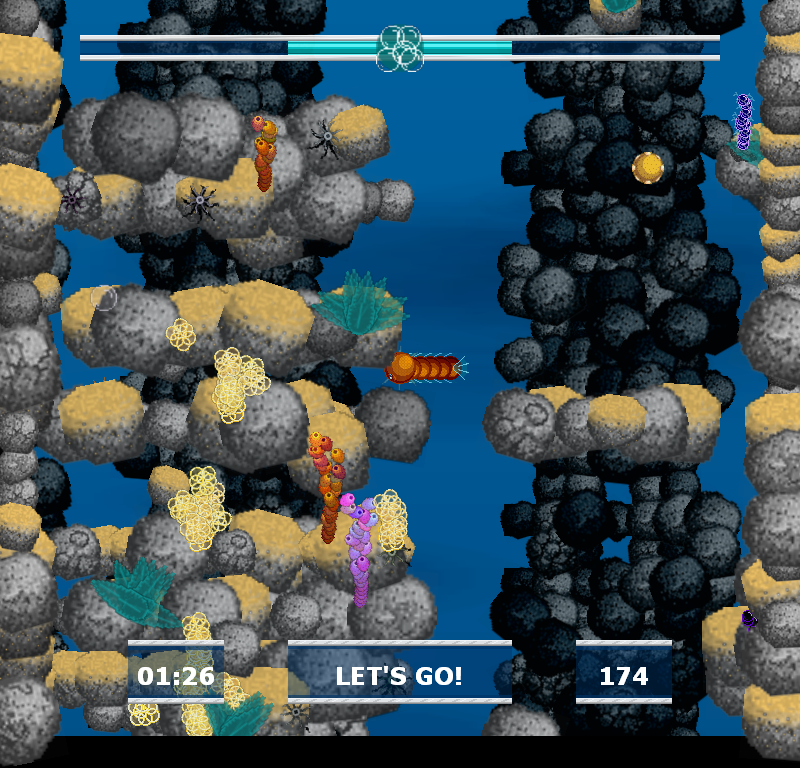 Control a surface-breathing aquatic predator as you dive towards the bottom of the sea on a quest to seek and destroy. Eat the passive creatures floating around you to absorb their traits (offensive spikes, defensive armor, bioluminescence) so help find your way to your goal.

As mentioned, the game has no real instructions, so here's the run-down:

1) The objective is to make your way to the bottom of the sea (500 tiles down!), and find and destroy something special there (you'll know it when you see it) All racing against the clock, because your air is running out (did I mention you're a surface-breathing aquatic animal?)

You air will dwindle on its own, or in chunks when you take damage.

The round/run is over when you drown or when you find and eliminate your target.

2) Along the way, you'll run into (literally; Bump() into things to "attack") several creatures and obstacles:

"Puffer" - This round creature has sharp spikes hidden inside its spongy body. It can contract its body to expose these spikes. Eat these to increase your offensive capability, but beware of the spikes!


"Spinner" - Also known as the "quatropus". This creature is mostly harmless, but they are too chewy to eat until you've bulked yourself up quite a bit. In the meantime, bumping into them will cause them to squirt ink into the surrounding water, slowing you down.


"Basher" - This little crawling creature is covered in a very hard shell (which may be rocks it has picked up, or perhaps some sort of rock-like biological armor) Eat these to increase your body's defensive strength (and durability against the increasing pressure of the depths below!) Beware, though, they are very tough.


"Glower" - These benign little spinning disks have a form of bioluminescence that can grant you the ability to see better in the depths.


"Zapper" - These little eel/worm things stretch themselves out of holes in the rocks, and flail bakc and forth, periodically zapping anything near them. Steer clear!


"Bubbler" - These little sponges sit calmly on rocks, filter-feeding and periodically expelling bubbles of waste air. Float over them to recharge your lungs!


The rocks - The rock formations jutting up from the bottom have outcroppings that are very hard and you wouldn't want to bump your head on them!


The "mystery" goal - This special target lies somewhere near the bottom of the sea. It is your task to find this target and destroy it. Why? No one knows. Perhaps the contents are a delicacy. Perhaps you've got some grudge. Whatever the reason, this is your whole purpose for risking your life to dive down this deep!


Dive in and enjoy! (beware, the terrain generation (and post-round tear-down) take a pretty large chunk of time. I'll work on this in the future to carve away at that delay)
Copyright © 2023 BYOND Software. All rights reserved.