Lost Legends

Group with fellow adventurers in a cheery classic RPG world, as a valiant monster living your own legend.

[More]
To download this game for your Linux/Mac installation, enter this on your command line:
DreamDownload byond://Woo.LostLegends##version=7
Emulator users, in the BYOND pager go to
File | Open Location
and enter this URL:
byond://Woo.LostLegends##version=7
3222 downloads
Version 1.7
| | |
| --- | --- |
| Date added: | Aug 20 2003 |
| Last updated: | May 16 2022 |
| Last played: | Oct 14 2015 |
86 fans

[Bonus features]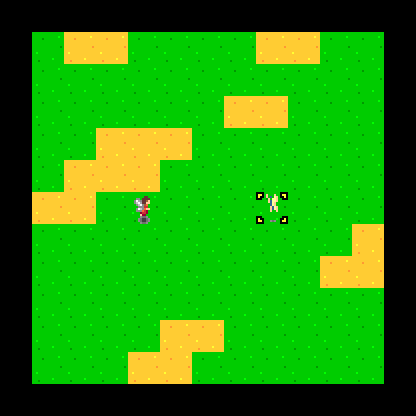 Only Windows users can play this game. If you have an emulator, you can join the waiting list to be informed when a new server is ready to play.

Updates:

Version 1.7 Released: This is a bug-fix and an upgrade to many aspects of general gameplay. Items can now be equipped or used out of battle with a simple left click. Ability descriptions are more informative.

Composer Dan Gardner has joined our Legends-building team and given us five new tunes, all of which are masterpieces.

See the forum for more details about the bug fixes and new features.

--McKathlin, 29 Mar. 2006

Version 1.6 Released: Well its been awhile since the last update, so I can't remember how many of the features are new to this update. A few I know for sure are:

* who command to see who is in the world

* 1+1/2 new dungeons (if you can find them)

* fixed some spelling mistakes

This isn't a very big expansion, but I thought I'd go ahead and release what I have.

-Shadrack

Story:

Long ago, the evil Darklord destroyed the human civilizations with his horde of monsters. But now, some of the monsters have left him and follow the ways of the Light. As a young monster, adventurer, and hero of this world, seek the Lost Legends and their wisdom as you join the force battling for good!

Features:

Multi-player

Group Battles

Flexible Abilities System

Easy Click Gameplay

Many Dungeons

Numerous Different Enemies

Developed Environment

Visit www.tyruswoo.com to check out my other work in game design!



Join the Tyruswoo BYOND community!
Only you can build your dreams.


Copyright © 2023 BYOND Software. All rights reserved.