Stick World 2

An action-based RPG... with sticks!

[More]
To download this game for your Linux/Mac installation, enter this on your command line:
DreamDownload byond://Zaole.StickWorld2##version=38
Emulator users, in the BYOND pager go to
File | Open Location
and enter this URL:
byond://Zaole.StickWorld2##version=38
1431 downloads
Version Alpha 0.22
| | |
| --- | --- |
| Date added: | Mar 27 2009 |
| Last updated: | Jun 6 2009 |
| Last played: | Oct 11 |
89 fans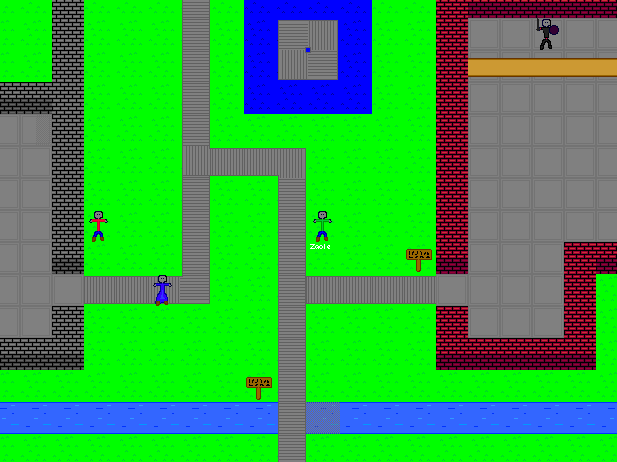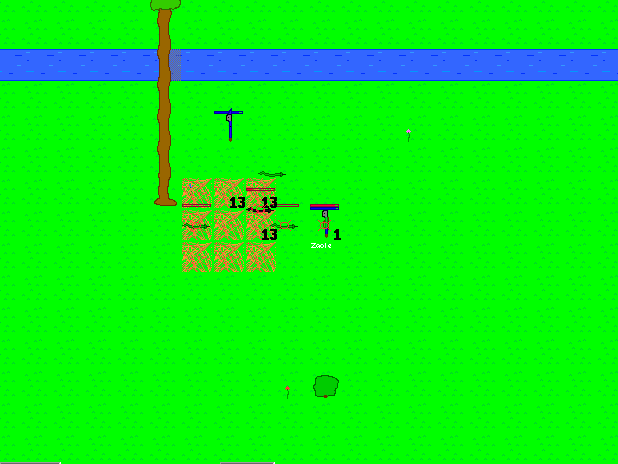 Only Windows users can play this game. If you have an emulator, you can join the waiting list to be informed when a new server is ready to play.

Note: the game is currently in alpha. Expect savefile wipes.

Play as one of several classes as you battle evil across a diverse multitude of bright, cheery environments.

Although it is an RPG, this game leans heavily towards action; you'll find yourself forced to dodge enemy projectiles and use a large array of abilities to outwit your opponents, as well as combining the varied powers of other players' classes in order to take down bosses.

Current features:

Three classes to choose from (warrior, archer, or mage) all with unique abilities

Easy to use hotkey system so you can swiftly use your favorite spells

Party system allowing you to group up with your buddies and share experience earned between kills

Enemy AI that will react to your actions based on that enemy's style of fighting; casters will stay in the back and heal other enemies, while archers will dodge around as they shoot

Equipment visible when worn- watch your stick grow in power as he becomes decked out in various new weapons of mass destruction

A seamless, easy to use housing system

The first of several professions: fishing!

Programmer: Zaole
Icon Artist: Sawrock


Not So Peachy

Earned by The Cheat8
Oct 17, 11:01 pm


Scavenging Sleuth

Earned by FartSniffer69
Oct 11, 7:51 pm
Copyright © 2022 BYOND Software. All rights reserved.