Naruto: Dark Worlds

Naruto PvP! Being worked on and updated for a better gameplay. Will be updated frequently... old style game new style content.. Naruto Dark Worlds

[More]
To download this game for your Linux/Mac installation, enter this on your command line:
DreamDownload byond://Reem16.NarutoDarkWorlds##version=5
Emulator users, in the BYOND pager go to
File | Open Location
and enter this URL:
byond://Reem16.NarutoDarkWorlds##version=5
1696 downloads
Version 5.0.3
| | |
| --- | --- |
| Date added: | Jan 14 2014 |
| Last updated: | Jan 20 2015 |
| Last played: | Dec 9 |
315 fans

[Bonus features]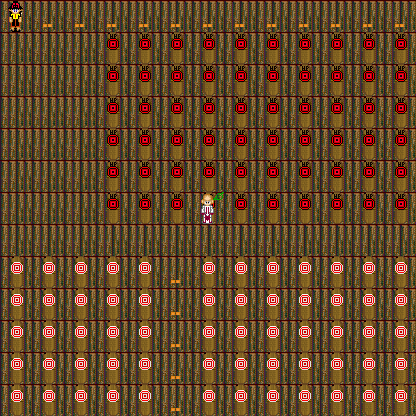 Only Windows users can play this game. If you have an emulator, you can join the waiting list to be informed when a new server is ready to play.

Would You Like To Download The Game And Play On Your Own Server?

Download at SpeedyShare

NEW 24/7 SERVER HOSTED BY - NiceButt

THIS GAME IS A WORKING REMAKE OF NARUTO BEAST, WE DON'T TAKE ANY CREDIT FOR THE SOURCE... WE ONLY TAKE CREDIT FOR THE UPDATES THAT HAVE BEEN MADE TO THE SOURCE!! THANK YOU!! (Was used with Permission)

OWNER -> Narutodude57

Now in Current Version!! -> (V.5.0.3)

----------------------------

- Kyuubi Chakra Mode

- Obito and Zetsu Form

- Can now create your own Organization!!

- New Training Zone and Clan Zone

- New AFK check system

- 12 New Clans

- New Stat Manager

- Hp Log and Chakra Log fixed!

- Re-Mapped Villages

- Sasuke's EMS added in

- Obito's Rishigan added in

- Madara's EMS added in

- Minor Bug Fixes

- Minor Fixes For what you guys wanted!!

In NEXT UPDATE ---->>> (V.6.0)

------------------------------

- KCM - 100%

- Demon Summoning - 13%

- New Clans - 89%

- New Villages - 11%

- Slower Training - 99%

- Full Demons - 31%

- Stat Lowered for Slower Training - 100%

- Demon Stealing - 100%

- Sharingan Stealing - 80%

Staff:

Owner: Narutodude57

Co-Owners: Reem16

Head Admin:

Admin: KillaNinja

Admin:

GM:

Enforcer:

Host: Narutodude57, NiceButt

Hub Editor: Narutodude57

Iconner: Narutodude57

Coder: Narutodude57, Delicronis

Mapper: SuperCoolGuy777

GFX: Narutodude57

Player Rules:

1.Don't Acad killing.

2.Don't kill in non pk zone.

3.AFK train allowed only on Log1.

4.No Kage Teleport to GM's without permission.

5.Respect GM's.

6.Don't Spam With OOC.

7.Don't OOC other games links if you do that you will banned.

8.Don't Use Caps.

9.Don't ask for edit or boost on items you won.

10.Don't mention a name of a game.

11. No kage tele to org bases if not in org!!

12. No disobeying a staff member... YOU WILL BE BANNED!!

Kage Rules:

1.Read spots Reqs before you make someone a rank.(AT BOTTOM)

2.Don't abuse.

3.Don't use GM House tab its bugged if you do than you'll be banned.

4.No free ranks.

5.You must host tourney for any rank before you make someone.

6.You cant make Sage only the owners can make them.

GM Rules:

1.No Abusing your powers.

2.Don't give free ranks.

3.No teleport killing.

4.No summon killing.

5.Respect the Owners/GM.

RANKS!!

--------------

1.Genin - Talk with Iruka.

2.Chuunin - Pass the Chuunin Exam

3.Jounin - Chuunin then log train.

4.Hunter - Jounin 50 kills then hit the log.

5.Anbu - 500,000 all stats or talk to the stat man in the clan zone.

6.Anbu-CAP - Talk to stat man in clan zone.

7.Sannin - 700,000 all stats then talk to stat man.

8.Kage - 1[million] all stats, and or Win it in a tournament that hosted by Host or GM's, If you are challenged by a sage from your village you have to accept, however any rank lower than that you can ignore.. If you lose you will be dropped of your position.

9.Org Leader-Need to be winner of tourney and all stats 1+012 the tourney will be hosted by Owner or Admin!! If you are challenged by a sage and or missing ninja you must accept, if you lose you will be striped of org postion. Org members must be at least anbu and have 1e+010 stats.!!
Copyright © 2018 BYOND Software. All rights reserved.