Pokémon Unnamed Version

DS-style turn-based battle system

[More]
Currently Unavailable
Version Old
| | |
| --- | --- |
| Date added: | Jun 10 2013 |
| Last updated: | Dec 4 2022 |
| Last played: | Dec 7 2022 |
165 fans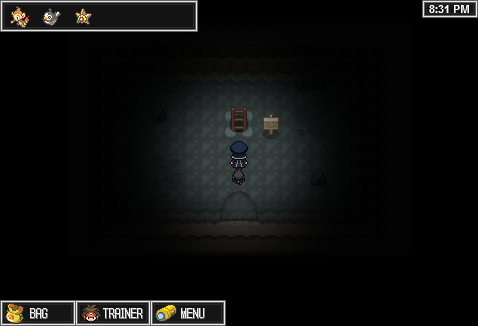 Only Windows users can play this game. If you have an emulator, you can join the waiting list to be informed when a new server is ready to play.

BYOND version:

514.1589 (Stable)

Host files are available on Discord. If you're not on there, LOL

Note:

This is an old version of the game with 1 town.
The game is on an indefinite hiatus. Don't expect updates.
Each server has their own savefiles. Pick an active server to play on.
This game probably has bugs. You can report them on the forums here, I may fix them if they're game breaking or very minor.
You've officially beaten this game when you obtain the Mega Bracelet.

Features:

807 Pokémon from Gen I to Gen VII. This includes forms and megas.

Complete turn-based battle system. PvE & PvP. You can spectate battles too.

Shiny Pokémon.

Mega Evolution.

Trading.

EVs/IVs/Natures.

Dozens of various held items.


Deviantart Credits:

-princess-phoenix

-Taragonia-Mix Tileset Credits

-WesleyFG

-KyleDove

-Noscium

-N-Kin

-Quanyails

-Gnomowladny

-zerudez

-Thegreatblaid

-ChaoticCherryCake

-WilsonScarloxy

-DonLawride

-SirAquakip

-Elazulmax

-pocketmonster98

-leparagon

-TheCynicalPoet

-Falgaia & Smogon Sun/Moon Sprite Project

Pokémon is Copyright © 1995-2019 Nintendo/Creatures Inc./GAME FREAK Inc.
Pokémon Unnamed Version is not affiliated with Nintendo, Creatures Inc. and GAME FREAK Inc.
Copyright © 2023 BYOND Software. All rights reserved.