Chatters

Still the greatest chat program on BYOND!

[More]
To download this game for your Linux/Mac installation, enter this on your command line:
DreamDownload byond://Xooxer.Chatters##version=1
Emulator users, in the BYOND pager go to
File | Open Location
and enter this URL:
byond://Xooxer.Chatters##version=1
778 downloads
Version 1.2.0 beta
| | |
| --- | --- |
| Date added: | Sep 7 2006 |
| Last updated: | Jun 8 |
374 fans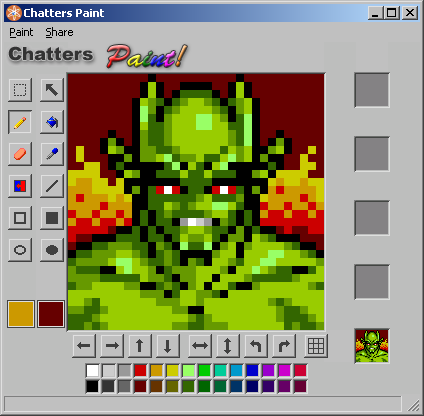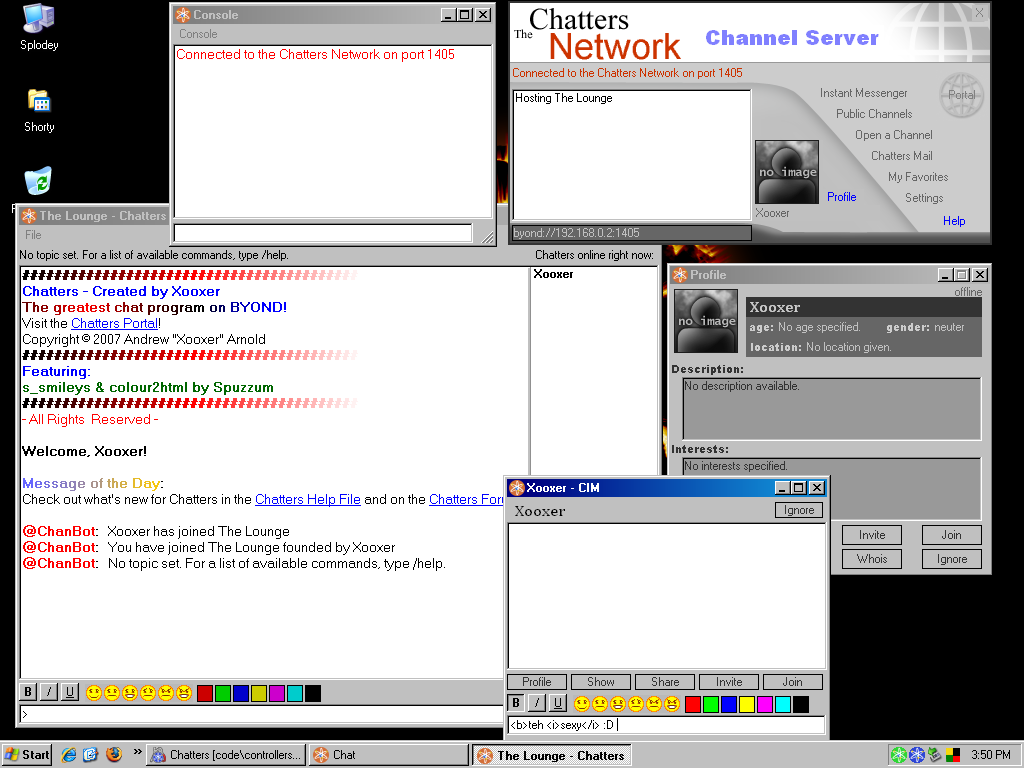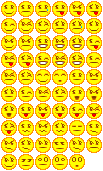 1 Game Live!

Only Windows users can play this game. If you are using an emulator, enter the URL for the game in File | Open Location on your BYOND pager menu.

byond://BYOND.world.238186726 [Community Chat (3 chatters)]

No players.

The Channel Server is an open-source project.

You can download the source from

here

.

Discussions about Chatters have been closed. If you wish to protest your ban from a particular channel, contact that channel's founder or ops.

If you've been banned from a channel, you're *not* banned from Chatters.

If you don't like the class of people who hang out in the public channels, you are encouraged to host your own Channel Server.
Copyright © 2015 BYOND Software. All rights reserved.