Chatters

The greatest chat program on BYOND!

[More]
To download this game for your Linux/Mac installation, enter this on your command line:
DreamDownload byond://Xooxer.Chatters##version=0
Emulator users, in the BYOND pager go to
File | Open Location
and enter this URL:
byond://Xooxer.Chatters##version=0
754 downloads
Version 0.1
| | |
| --- | --- |
| Date added: | Sep 7 2006 |
| Last updated: | Oct 10 2012 |
| Last played: | May 19 |
372 fans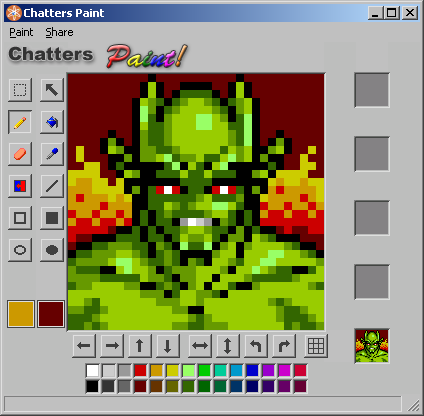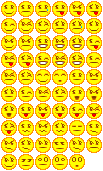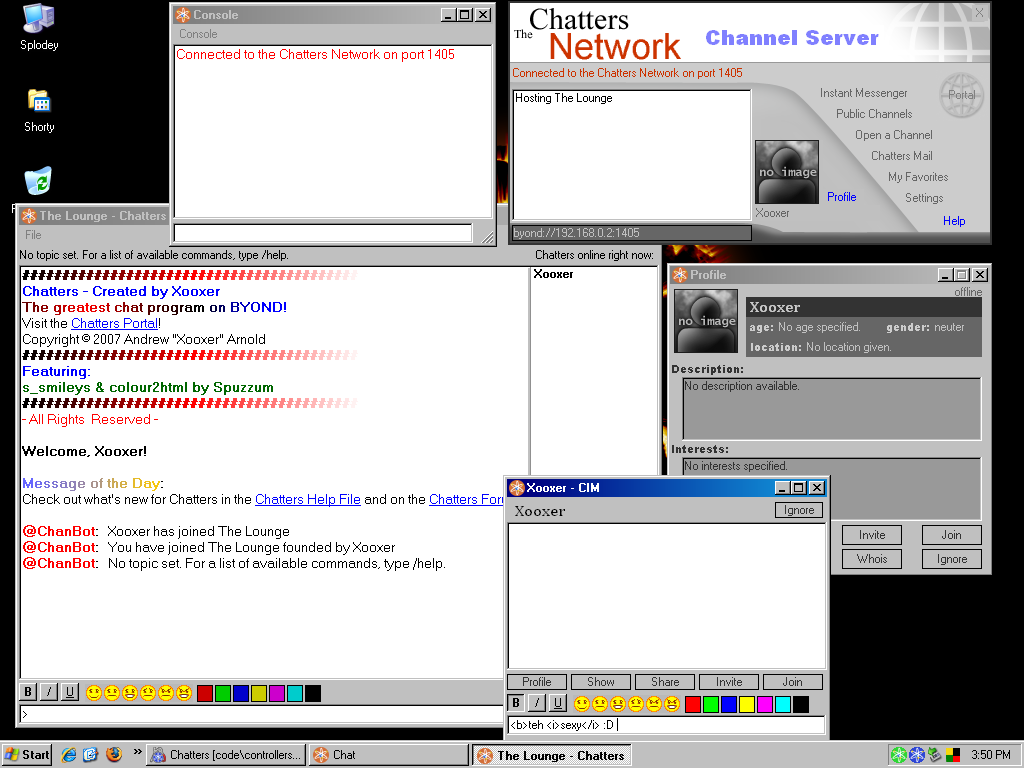 Only Windows users can play this game. If you have an emulator, you can join the waiting list to be informed when a new server is ready to play.

If you've been banned from a channel, you're *not* banned from Chatters. That's quite impossible, actually.

The Channel Server is an open-source project. You can download the source from my member's blog and host your own channel, just as others are doing.

If you don't like the class of people who hang out in the public channels, you are encouraged to host your own Channel Server.

Discussions about Chatters have been closed. If you wish to protest your ban from a particular channel, contact that channels' founder or ops.
Copyright © 2015 BYOND Software. All rights reserved.