Map Generation

A datum for abstract procedural map generation.

[More]
To download this library for your Linux/Mac installation, enter this on your command line:
DreamDownload byond://ACWraith.MapGeneration##version=0
Emulator users, in the BYOND pager go to
File | Open Location
and enter this URL:
byond://ACWraith.MapGeneration##version=0
154 downloads
Latest Version
| | |
| --- | --- |
| Date added: | Feb 28 2011 |
| Last updated: | Mar 31 2011 |
0 fans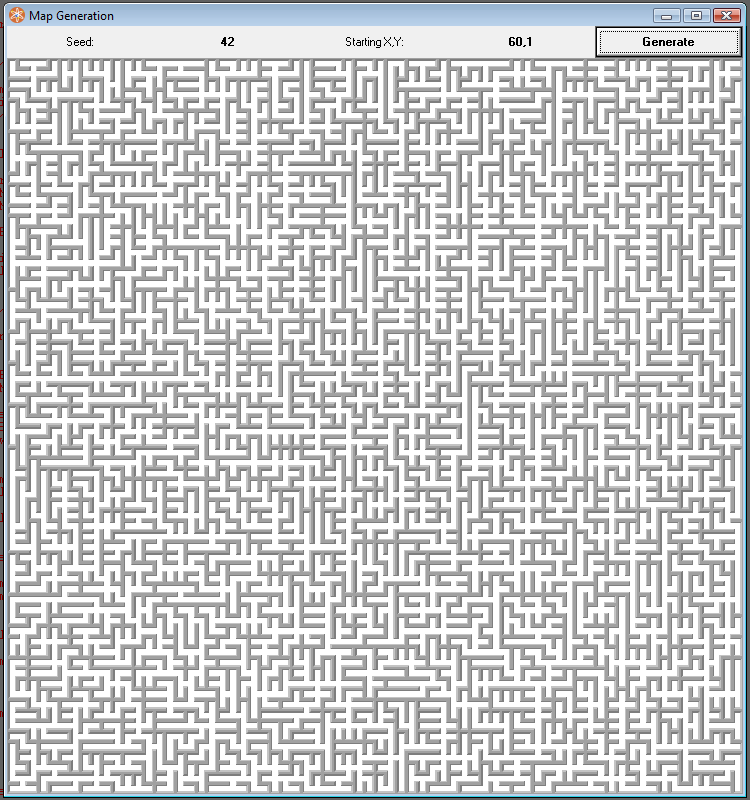 My own Prim Grid library offers an implementation of the methods provided here and includes additional features.

This library provides a datum for abstract map generation with:

No need for atoms until the map is applied.
No need to spend entire cells on walls. Each cell knows whether it's connected to its neighbors or not.
Procs for pathfinding without applying the map first.

At the time of this writing, the only actual generation provided is for a rectangular maze using Prim's algorithm.

LICENSE: You may use this library in both commercial and non-commercial projects. Credit would be appreciated, but it is optional.
Copyright © 2021 BYOND Software. All rights reserved.