Wargames2
To download this game for your Linux/Mac installation, enter this on your command line:
DreamDownload byond://Acebloke.Wargames2##version=23
Emulator users, in the BYOND pager go to
File | Open Location
and enter this URL:
byond://Acebloke.Wargames2##version=23
1998 downloads
Version Public Beta E.d
| | |
| --- | --- |
| Date added: | May 14 2007 |
| Last updated: | Sep 16 2015 |
| Last played: | Dec 31 2018 |
131 fans

[Bonus features]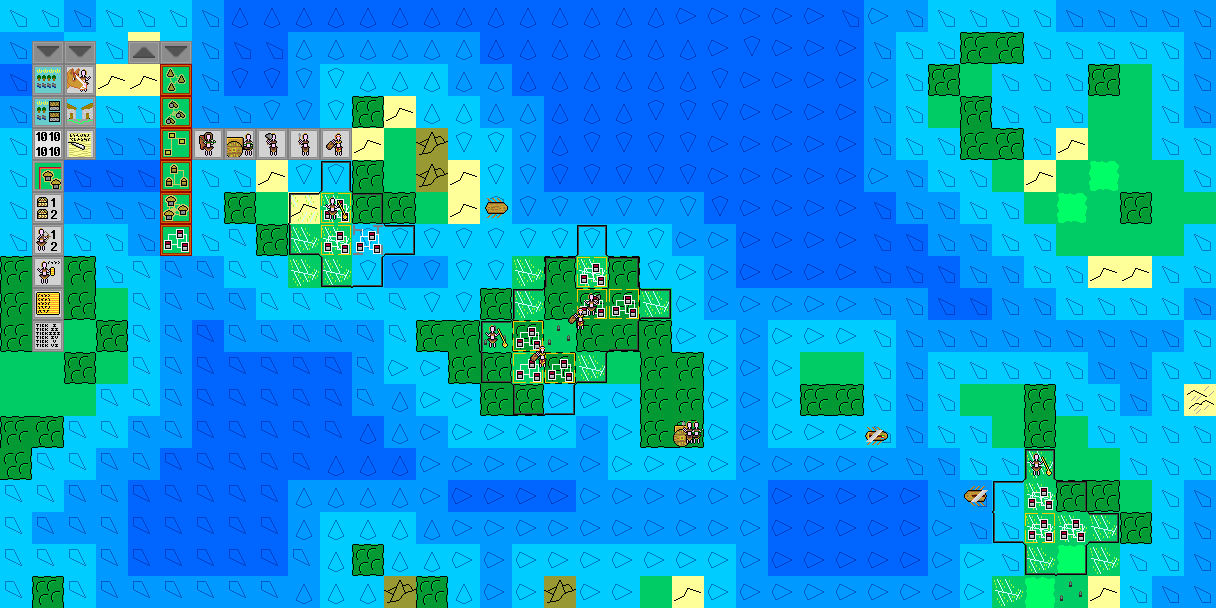 Only Windows users can play this game. If you have an emulator, you can join the waiting list to be informed when a new server is ready to play.

Wargames prices for extra features has been slashed for 2013! Now just $3 for Subscriber features including the Map & Scenario Editor!

Public Beta E (occasionally hosted) deals with:

Interface Improvements

Fleshing out of Eras already in game

opening up Dark and Middle Ages

Improving AI

Balancing of the game

With the current Public Beta E.d, the game contains:

61 Technologies

36 Units

15 Improvements

7 Ages

4 Government Types

5 Buildings

Also available is the Map and Scenario editor. Most features are blocked for non-subscribers:

http://www.byond.com/games/Acebloke/ Wargames2MapandScenarioCreator
Copyright © 2021 BYOND Software. All rights reserved.