Heximals

Hex based animal strategy.

[More]
Currently Unavailable
Version pre-alpha 0.1
| | |
| --- | --- |
| Date added: | Sep 29 2014 |
| Last updated: | Oct 7 2014 |
| Last played: | Oct 12 2014 |
7 fans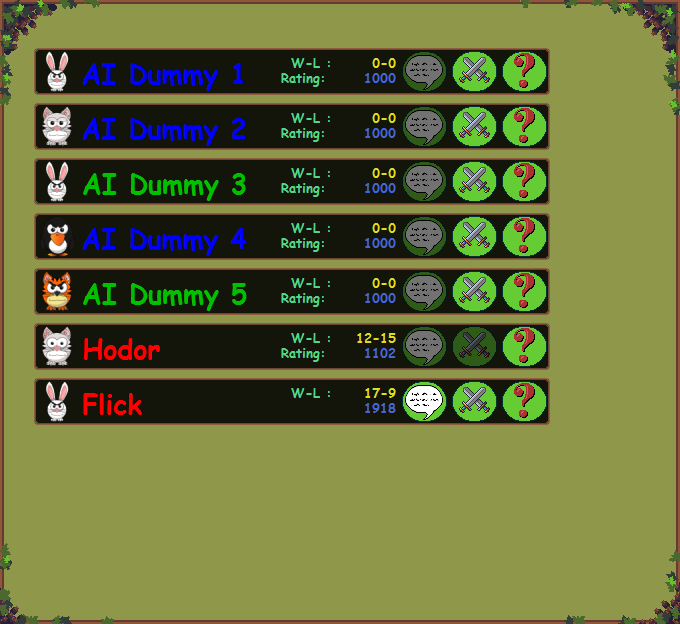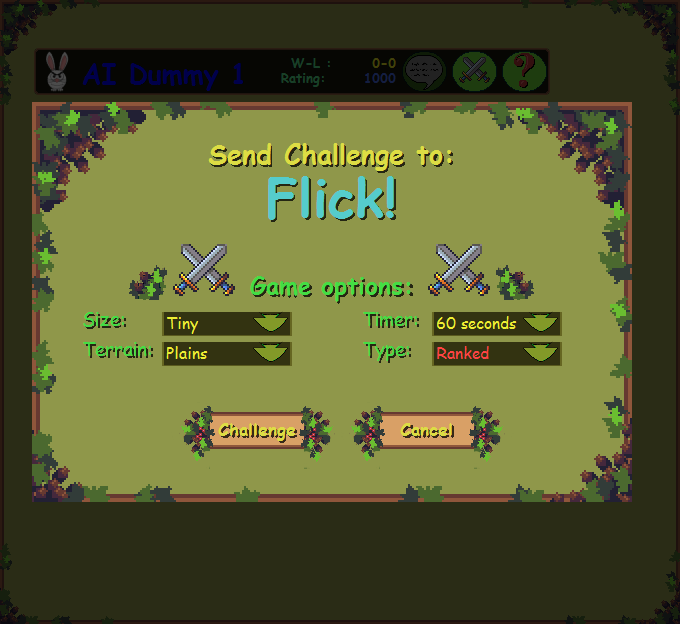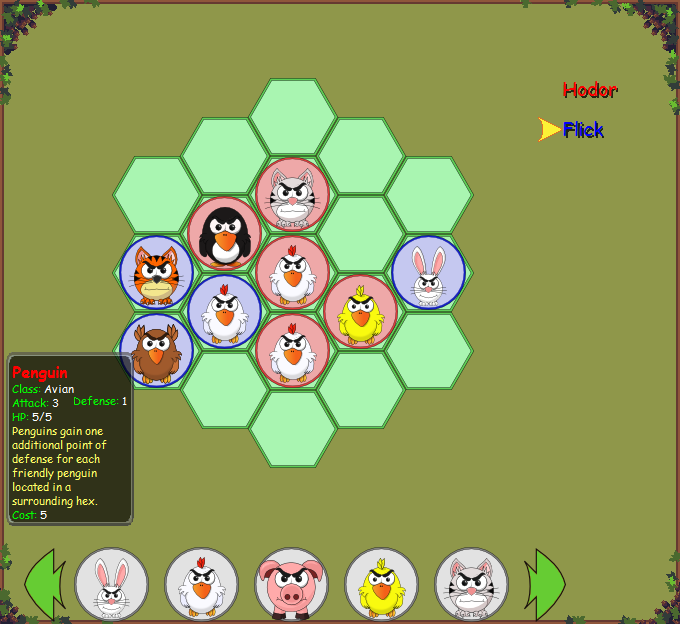 Only Windows users can play this game. If you have an emulator, you can join the waiting list to be informed when a new server is ready to play.

Take control of your own herd of animals, and do battle against your friends in this hex based strategy game. Each animal has its own special ability which you must use to capture the most hexes on the board.

Currently, the game is playable, but many features have not been added. I'm planning on adding a single player element, which will allow players to unlock additional critters. Most of the options available at game creation are nonfunctional so far. I need to implement a timer, terrain, and a score/rating system.

Please post any suggestions or bug reports in the forum.
Copyright © 2022 BYOND Software. All rights reserved.