Naruto: Kakashi Gaiden

The makers of S.O.L bring you the NEW and IMPROVED KKASHI GAIDEN. Sorry we left but lets try to proclaim our dominance in the Byond world. Enjoy and Rank!

[More]
Currently Unavailable
Version 3.0
| | |
| --- | --- |
| Date added: | Oct 16 2009 |
| Last updated: | Feb 11 2010 |
| Last played: | Dec 1 2009 |
61 fans

[Bonus features]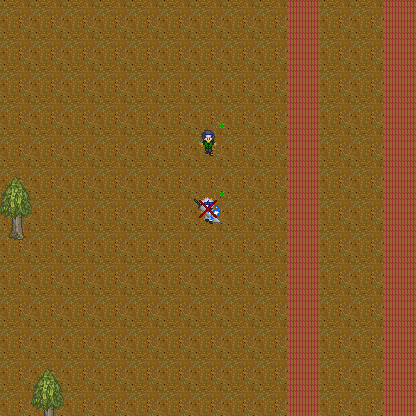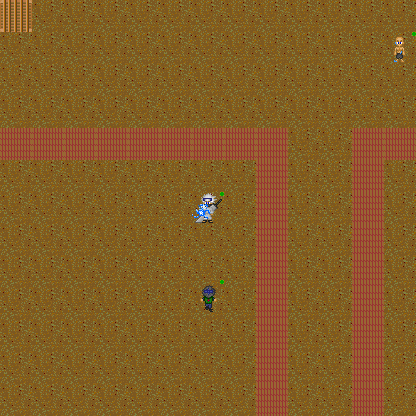 Only Windows users can play this game. If you have an emulator, you can join the waiting list to be informed when a new server is ready to play.

R.I.P KG im sorry i am doeing this but kg might be gone forever sorry guys i just dont have the creative zing anymore

Enjoy Have FUn

LOL

More Clans

ETC

SAGE MODE ADDED FOR UZUMAKI

masao kitamura buy harry potter books

STORYLINE

BY JW

They had gone to the funeral together, and left holding hands. Kakashi was certain it had been Obito who took his hand first, but he wasn't sure. And when Kakashi had reached his home, Obito's hand was still tightly clasped around his own. So he invited Obito in, and offered him tea.

It remained untouched on the table as they sat on the couch together, saying nothing.

"My mother's a mess,†Obito said at last, breaking their silence. "Ayaka was the oldest. I think she might have been pregnant.â€

"I'm sorry.†Kakashi reached out, and patted Obito's hand.

Obito shrugged. "Rin's funeral is tomorrow,†he said.

"Yeah. We'll go together.â€

"Okay.â€

Silence crept back into the room, and Kakashi didn't know what to say. Anything he thought to say would be trite and meaningless. In his mind, he knew that even meaningless words would mean the world to him, but he couldn't bring himself to say anything.

Turning to face Obito, he saw the tears falling down his face, and reached out and brushed away a tear. A moment later, he found himself in Obito's arms under a siege of tears, unable to move as his friend sobbed.

Kakashi didn't know how to react. Obito had cried so many times, but this was different. His fists were clenched in Kakashi's shirt as painful sobs wracked his body. Terrified, Kakashi awkwardly managed to put his arms around Obito in a hug.

Obito threw his arms around Kakashi and cried harder.

A year ago, Kakashi knew he would have been yelling at Obito, calling him all sorts of names for such a blatant show of feelings. But as Obito cried, it felt cathartic for him too. If Obito cried, he wouldn't have to. Obito would cry for them both. And as the tears and sobs died down, they'd both feel better.

Obito fell quiet, but remained resting on Kakashi's wet shoulder. He lifted his head, and leaned against Kakashi's forehead, his breath steadying, tears drying against his cheeks. The tears had stopped, and only grief remained, the familiar ache a strange comfort. Lifting his wet eyes to look at Kakashi, Obito offered him a faint but brief smile.

"I'm sorry,†he said. "I didn't want to cry in front of you.â€

Kakashi shrugged, and shook his head. "You've done it before. At least you have a reason now.â€

"Ha, thanks.†Obito averted his eyes from Kakashi's, and loosened his grip on Kakashi's body. He was quiet, and Kakashi closed his eyes, breathing slowly. He didn't think that there was anything that he could say to help, so he remained quiet.

"Maybe I should go,†Obito said. Kakashi opened his eyes, and looked at him.

"Are you sure?†he asked. "You, uh, don't have to go. Unless if you want to.â€

Obito shrugged. "If I stay . . ,†he said, trailing off. Kakashi waited for him to finish, but his friend shook his head. "I dunno. I don't want to go home like this.â€

"In tears?†Kakashi asked. Obito nodded.

"Yeah. They wouldn't understand,†he replied. "I'm not crying for my sister.â€

He felt Obito's arms tighten around him, and it startled him. Being so physically close to Obito was alarming, he couldn't remember a time in his life that he'd been in embrace for such and extended period of time. Even their sensei hadn't felt the need to crowd his personal space like this. And yet, it didn't bother him to be this close to Obito. He was comfortable. It helped ease the hurt.

"Sensei and Rin would have been so happy to see this,†Obito said, breaking the silence. He bowed his head, resting it on Kakashi's shoulder. "They would have been so happy that we were getting along so well.â€

"If it would make you feel better, I could fight with you,†Kakashi offered. He felt Obito's head shake as he chuckled softly, his hair tickling against Kakashi's ear. Patting his friend's back, he moved to let him go, and let Obito do whatever it was that he wanted, stay or leave.

Obito looked at him with a queer smile. "I don't think I have the heart to fight with you anymore,†he said.

"Rin would have loved to hear that.â€

Obito sucked in a breath between his teeth. "Yeah,†he said weakly. He dropped his eyes to his hands in his lap. Kakashi patted them.

"You'll be okay,†he said.

"But what about you?†Obito replied. "You never seem to be effected by this, Kakashi. How many funerals have we seen, how many times have we lost friends, and you're still . . . you're not crying. You never cry.â€

Kakashi shrugged. "Shinobi don't—â€

"Will you never be finished with those damned rules?†Obito muttered. "Dammit, you're allowed to be human. You're allowed to feel!â€

Kakashi looked into Obito's eyes then. He hadn't realized before that what Obito needed was someone to share his pain with, not someone to be quiet and reserved.

"I know,†he said. "But I don't know where to start. I'm not like you.â€

When Obito leaned close to him, he'd thought nothing of it. Their heads close together, he could feel Obito's breath against his face, warm and moist. He hadn't expected his friend's lips to bush against his, totally caught off guard as he was, his eyes went wide. And as quickly as it had happened, it was over, and Kakashi was at a loss.

"I don't really want you to be like me,†Obito said. There was a familiar coloring on his face, Kakashi remembered it from the time Obito had told him that he'd kissed Rin. "I don't really want—â€

Kakashi didn't question his compulsion to lean back towards Obito, and kissed him back. It was comforting and warm to be so close to him, and as he felt Obito's arms wrap tightly around him, pressing them closer together, a soft gasp escaped his lips. He didn't question the desire, but he was surprised by it.

Obito was the one to pull back, breathing heavily and not able to look at Kakashi. Obito's hand was in his hair, gently stroking it. Kakashi kept his eyes downcast, looking at the color of the couch, not thinking about what happened.

Obito stood up, and Kakashi's hands fell back to himself. There had been a reluctance to go in that final touch. Kakashi stood up next to him, remaining silent."I'm going to head home,†Obito said, his voice unsure and shaking. "We, well, there's another one tomorrow. I'll come by here first.â€

Kakashi nodded. "Yeah. I'll see you then.†Walking to the door with his friend, a thousand feelings rushing through him, too many to count or name. With the ease of long practice, he ignored them, pushing them back in case they tried to spill over again.

Obito looked at Kakashi, their eyes meeting for one long moment on opposite sides of the doorway, not speaking, not trusting words to bring meaning to what they wanted to say.

Search Position Tracking

"storyline"

14 years after the sol saga brings you anb now the shinobi take rogue life is different everyone is changed things are better nothings wrong new clans join us new friends better jutsus some old friends and even akatsuki but org 13 has come back with vengence people change after the battle of the end we lost so many ninja cuz of the death but the war is over and and alliance has been formed in all villages nobodys trusted and or hated but you no hw to make the best of it

Staff:
_______________________________________________
-Owner: Jim(Jbillbo)

-Co-Owner: Legendary Sondow(Legendary Sondow)

-Head GM: Flame(Landoncw)

-GMs:

-Enforcers:

-Coder(s): Jim(Jbillbo), Legendary Sondow(Legendary Sondow)

-Iconner(s): Jim(Jbillbo)

-Mapper(s): Jim(Jbillbo)

-Host(s): Jim(Jbillbo)



-Rules & Regulations:


1. Respect ALL Players
2. NO Spamming
3. NO Cursing
4. NO Annoying Staff For Position(Go Apply)
5. NO Racial Comments
6. NO Sexual Comments
____________________________________________________________ __________________________________

-FOR STAFF-

1. Follow ALL Player Rules
2. DO NOT Abuse Powers or they WILL be taken
3. Have Fun & Help Players in need of help
4. Be on the game for an appropriate amount of time (DONT GO M.I.A) or you will be removed from duties
5. NO Boosts, unless provided permission from Owner, Co-Owner or Head GM
6. Use announce when announcing something, NOT to talk to someone.

____________________________________________________________ __________________________________


~ UPCOMING EVENTS/UPDATES/TOURNEYS ~

* A.N.B Fighting Championship #1
* UPDATE TO NEXT VERSION *
* LAST MAN STANDING BATTLE *(will be announced)
* STAFF CHANGE *(coming soon)
* Capture the Flag *(in planning)
* King of the Hill *(in planning)
* Akatsuki VS. Org 13 Annual Rival BATTLE *(in planning/will be announced soon)
* SPECIAL ~ Challenge for KAGE Spot Day *(will be scheduled later on)
* Legendary Sondow is hiring Guards for $100,000/ a day, if interested talk to him.

*~ A.N.B Fighting Champions receive a $500,000 Pay-off, rank up if necessary, a throne and their name on the Honorary Wall of Champions ~*
____________________________________________________________ __________________________________

~ KAGES ~

* Leaf: Riku
* Rain: Flame
* Sound:
* Rock: Douzie
* Star:
* Grass: Xemnas
* Mist: Cold Haze
* Sand: Drizzy
* Water:
* Cloud: Big Boy
* Snow:

____________________________________________________________ __________________________________

~ Organization Leaders ~

* Akatsuki: Yuuki
* Org 13: Roxas(Angel of the light-sora)
* Sound:
* Band of Seven:
* Hebi: Marcus(Marcus22)
* Seven Swordsman:
* Nm:
* Fm:

____________________________________________________________ __________________________________

-Kage Requirements:

*Simple first come first serve*
*Must be on and level daily*
*Kage MUST accept challenges for spot* (ONLY ON CHALLENGE KAGE DAYS, WE WILL HAVE SCHEDULED)
*Kage WILL be removed if necessary*



-Owners Comments:

- NOT CURRENTLY LOOKING FOR STAFF (Apply if interested in later position)
- Fun Events coming soon!!! (check event list)
- Avg. Server Efficiency: 93% (Grade A Rating)

*****A SPECIAL THANKS TO BYOND MEMBERS THAT RANK*****


+Honorary Wall of Champions+
(Winners of annual A.N.B Fighting Championships)

1.
2.
3.
4.
5.
6.
7.
8.
9.
10.




Copyright © 2021 BYOND Software. All rights reserved.