RP Infinite

Create the unreal and live in another world.

[More]
To download this game for your Linux/Mac installation, enter this on your command line:
DreamDownload byond://Konlet.RPInfinite##version=0
Emulator users, in the BYOND pager go to
File | Open Location
and enter this URL:
byond://Konlet.RPInfinite##version=0
2322 downloads
Version Build 24b
| | |
| --- | --- |
| Date added: | Jun 21 2014 |
| Last updated: | Thursday |
424 fans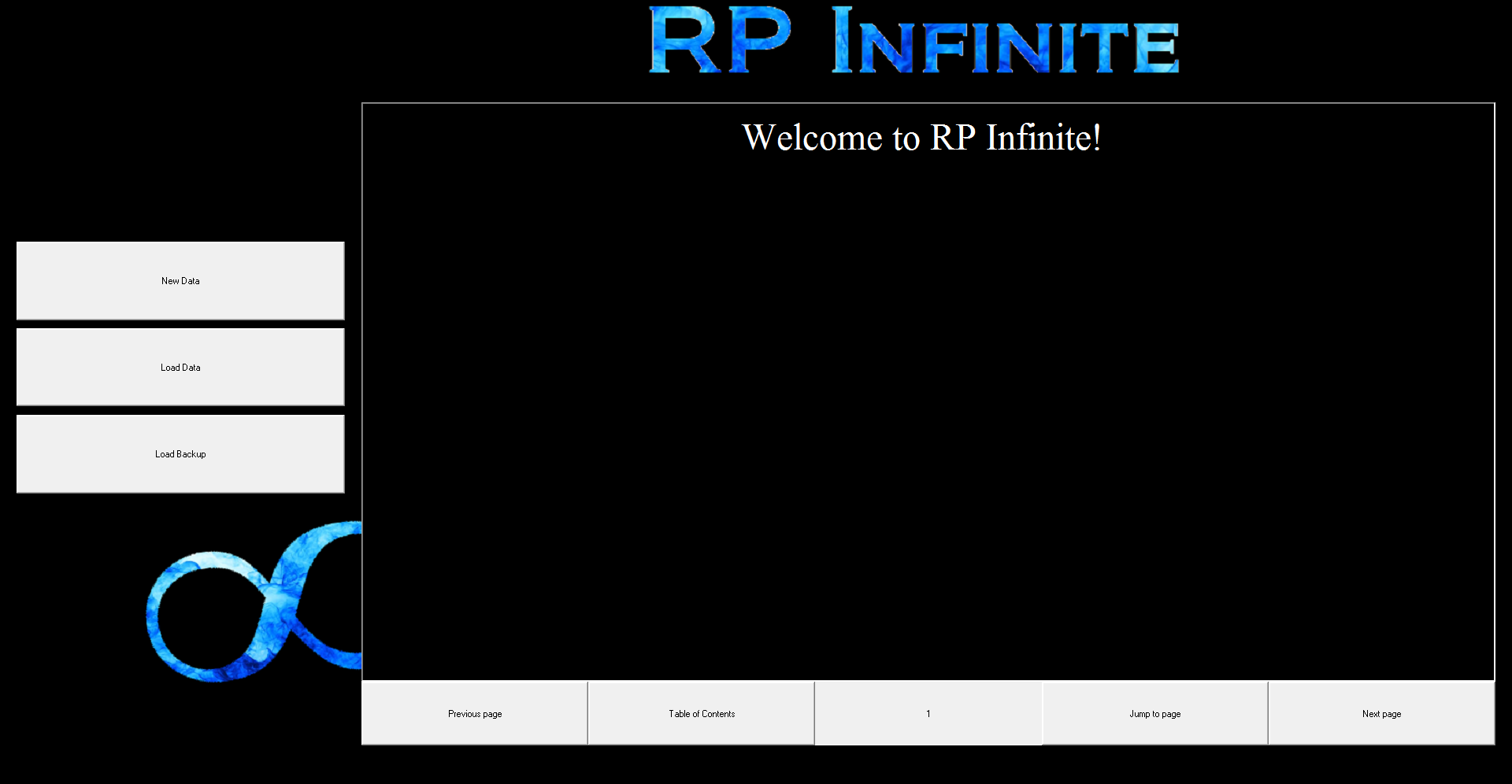 1 Game Live!

Only Windows users can play this game. If you are using an emulator, enter the URL for the game in File | Open Location on your BYOND pager menu.

byond://BYOND.world.269277219

[

One Piece : Yoru no Tengoku no Hibi

]

[

RP Infinite: Build 24

]

Hosted by

ParadiseVelvet

Logged in: 20 players

[See list]

RP Infinite is a sandbox text based role-playing game heavily inspired by RP Unlimited.
Copyright © 2018 BYOND Software. All rights reserved.