Bleach: Soul Society

BLN 2021 | PVE / PVP | 30+ Classes | Frequent Updates

[More]
Currently Unavailable
Latest Version
| | |
| --- | --- |
| Date added: | Jan 18 2021 |
| Last updated: | Jun 13 2021 |
| Last played: | Aug 24 2021 |
337 fans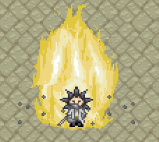 Only Windows users can play this game. If you have an emulator, you can join the waiting list to be informed when a new server is ready to play.

Please note: The server above may display a lower number of online players than reality. Further, be sure to login on your BYOND key so your character saves properly!






Last Update:

June 13th, 2021

v1.2.8




Welcome to Soul Society!



We invite you into the world of the dead.

Show us what you've got. It's a 2D Multiplayer Bleach Game right here on Byond.







Copyright © 2023 BYOND Software. All rights reserved.