Sunday The 19th

Murder has never been this much fun. Help your friends, or sacrifice them for gain.

[More]
To download this game for your Linux/Mac installation, enter this on your command line:
DreamDownload byond://PandoraProductions.SundayThe19th##version=57
Emulator users, in the BYOND pager go to
File | Open Location
and enter this URL:
byond://PandoraProductions.SundayThe19th##version=57
9065 downloads
Version Version 4.0
| | |
| --- | --- |
| Date added: | Jul 18 2009 |
| Last updated: | Jun 27 |
| Last played: | Monday |
877 fans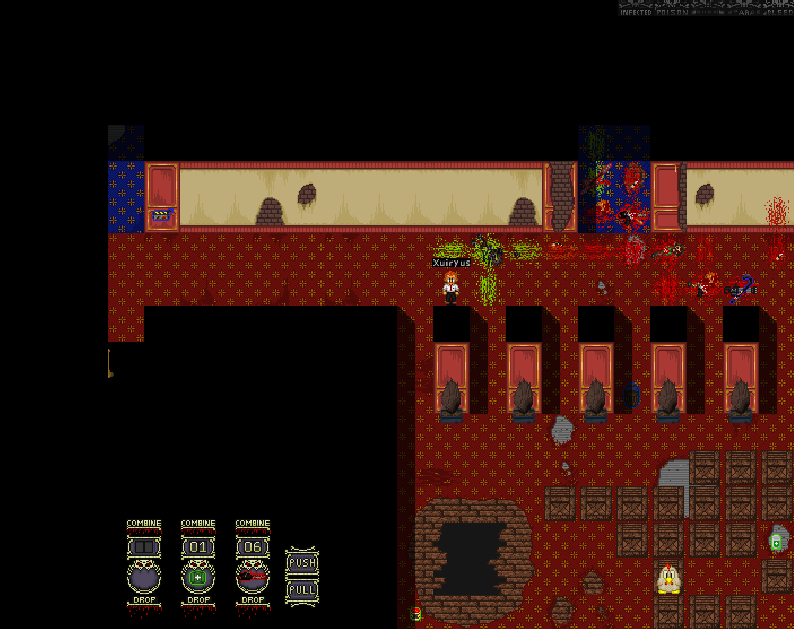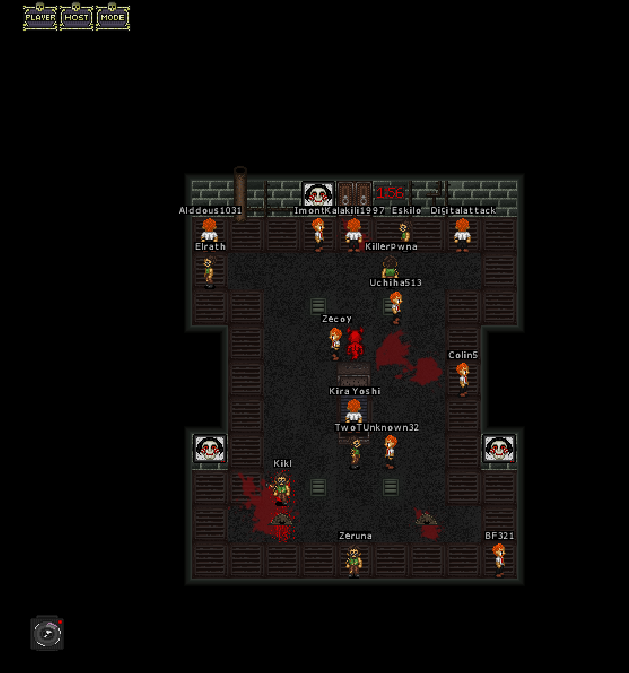 Only Windows users can play this game. If you have an emulator, you can join the waiting list to be informed when a new server is ready to play.

Welcome to Sunday the 19th! Byond's biggest and best action horror game! At the moment the game is still in early beta development, however it is already packed full of content and modes! Sunday the 19th is a game for the players, it's all about inviting your friends and chopping them to bits! (Real psychos need not apply, it's only a game.)

Keep up with all the latest Sunday the 19th news on our

Byond Blog

Think you've got an awesome idea and you'd like to see it in game? Post it on the

Forum

and YES we do actually consider your ideas!

Game modes: Killer:

Run and hide or stand and fight? Can you survive against hit movie killers such as Freddy or Jason? If you're lucky you might get the chance to unleash your nightmarish abilities and become a killer yourself.

Predator:

An honorable alien has came to earth to hunt the best sport on the planet, man. Team up with your buddies to take down this powerful foe.

Saw:

Highly based on the sadistic Saw movies. Survive against a randomly generated order of killer saw rooms. Will you convince your buddies to team up and complete the challenge ahead? Or push them into that buzzsaw and use their body to complete the challenge?

Deathmatch:

Straight up free for all deathmatch mode. Invite your friends and kill them. There can only be one winner.

Gladiator:

Enter the bloodthirsty arena armed with a random selection of items from the lowly piece of cloth to the mighty Predator shuriken. Fight for the glory of the win in the mighty Gladiator arena.

The Dark Knight: Become one of Gotham cities criminally insane and run around Arkham Asylum looking for Mr.Bats to end him once and for all. Or if you are lucky become the Dark Knight yourself and take down Gothams most wanted, one crazy at a time. This mode has been removed until further notice. It may be re-added at a later date Game Features:

100% Original. Every piece of code and every pixel were hand crafted by

Eviler

,

Gale Katashira

(formerly known as Eternal Destruction) and

Xuiryus

Full body dismemberment. If you lose an arm it counts. Better not lose your head though.

5 different game modes! And more to come.

Combo items! Combine 2 items to make a better one! Like the Fury of England or the Corrupt Patriot.

Superhero items! Fight using Wolverine's Claw and Captain America's shield! (+ More!)

Voice acting! (Saw mode)

Random item spawning! No games are the same.

Item Sets: Feel like playing a round with firearms or explosives? The choice is yours.

Constant updates! New items/modes/players/maps.

Mature and friendly Developers.

Unlockable hats and masks.

Challenging and fun achievements (Medals).

Sunday the 19th staff members:

Eviler (Lead Coder)
Xuiryus (Lead Artist)
Gale Katashira (formerly known as Eternal Destruction) (Additional Artist)
Lucaboii (Moderator)

If you are unsure if someone is a member of staff or not check this list.


Show your support: donate towards Sunday the 19th!
We will be using the money for a 24/7 shell server.




I am the Governator

Earned by Reborn123444
Nov 6, 8:20 pm


I am the Governator

Earned by Tidusune
Jul 13, 2:41 pm
Copyright © 2015 BYOND Software. All rights reserved.