Resident Evil

v2 testing beta is now public! Leave us your feedback, suggestions and bug reports on the forums. Enjoy!

[More]
To download this game for your Linux/Mac installation, enter this on your command line:
DreamDownload byond://Ruben7.ResidentEvil##version=55
Emulator users, in the BYOND pager go to
File | Open Location
and enter this URL:
byond://Ruben7.ResidentEvil##version=55
11126 downloads
Version 2.5
| | |
| --- | --- |
| Date added: | Aug 15 2008 |
| Last updated: | Feb 2 2011 |
| Last played: | Dec 10 2020 |
960 fans

[Bonus features]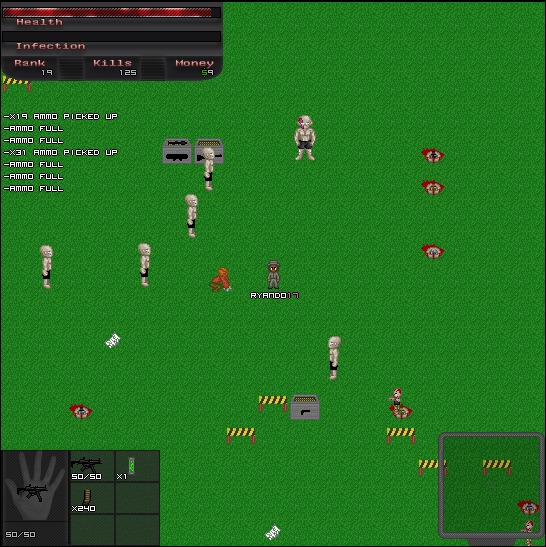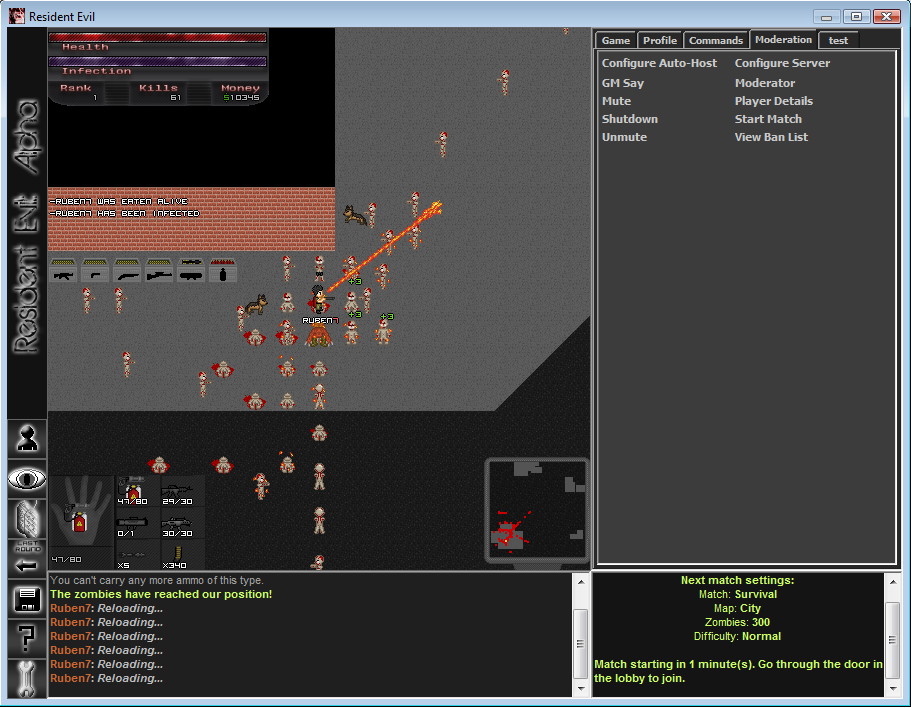 Only Windows users can play this game. If you have an emulator, you can join the waiting list to be informed when a new server is ready to play.


to receive benefits

Create your own maps!

Staff
Ruben - Programmer
Chris - Pixel Artist

If you have any questions
or simply need help or want to report a bug,
visit our Forums!



Video Tutorial


Latest Updates:


Version 2.5 (February 4th, 2010)

Bug fixes
A.I. improvements
New maps (not 100% finished)
Interface and map changes
New host/moderator settings


Version 2.4 (December 6th, 2009)

Bug fixes
A.I. improvements
Vehicles re-added
Minor interface changes


Barrel of Death

Earned by Avengous
Nov 24 2020, 10:05 pm


The Professional

Earned by PalmottaDryad
Oct 18 2020, 1:19 pm
Copyright © 2021 BYOND Software. All rights reserved.