Naruto Next Generation
Currently Unavailable
Version 2.8
| | |
| --- | --- |
| Date added: | Jul 5 2013 |
| Last updated: | Dec 17 2020 |
| Last played: | Sep 30 2015 |
334 fans

[Bonus features]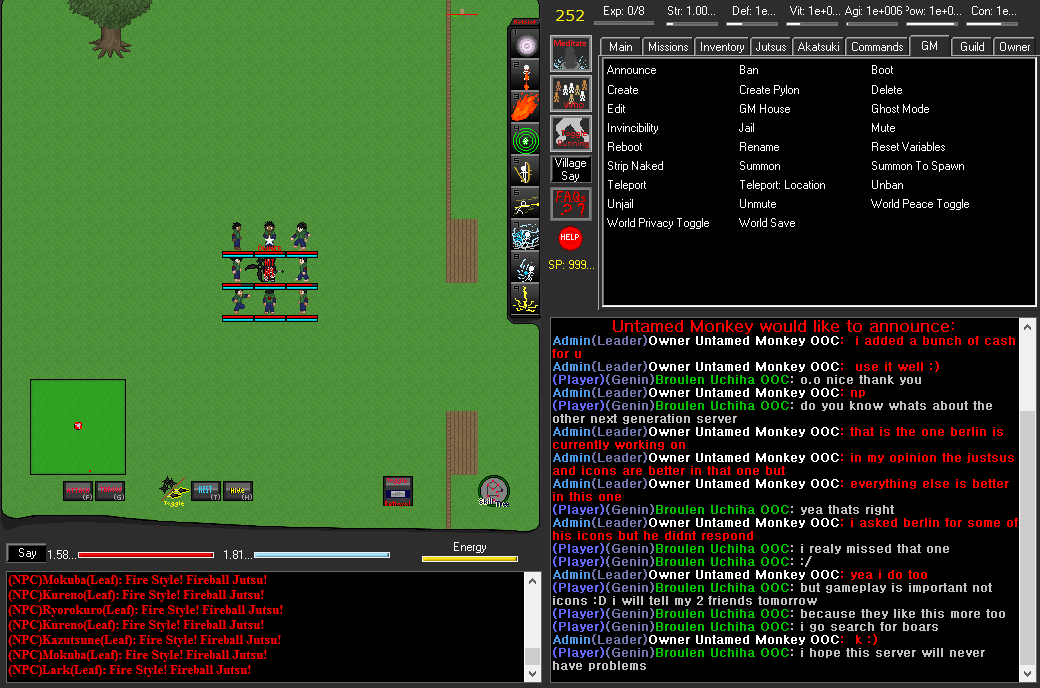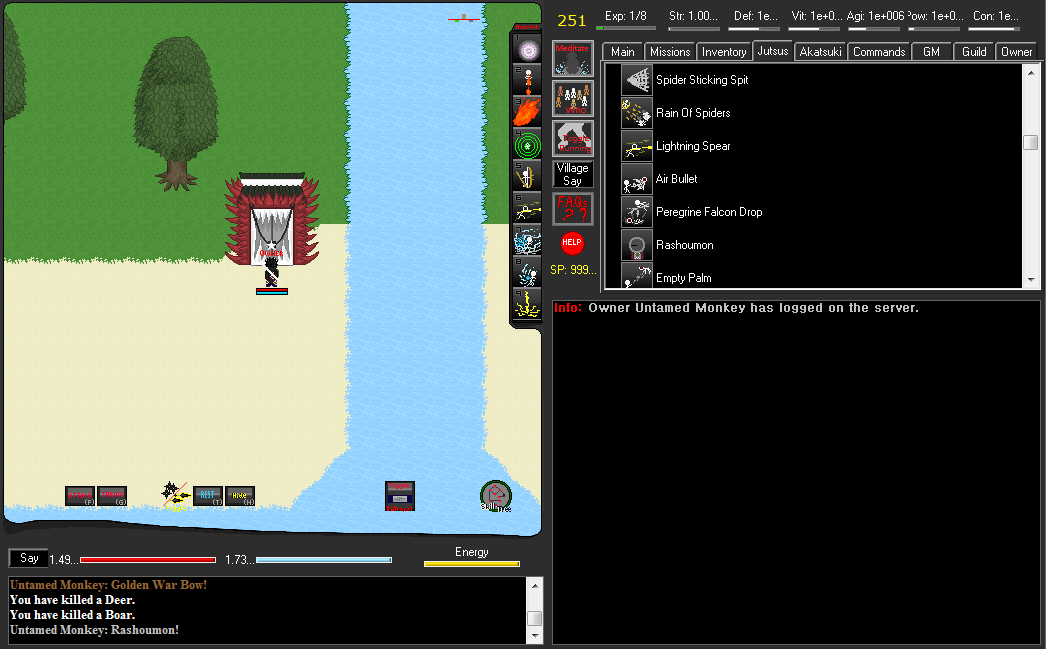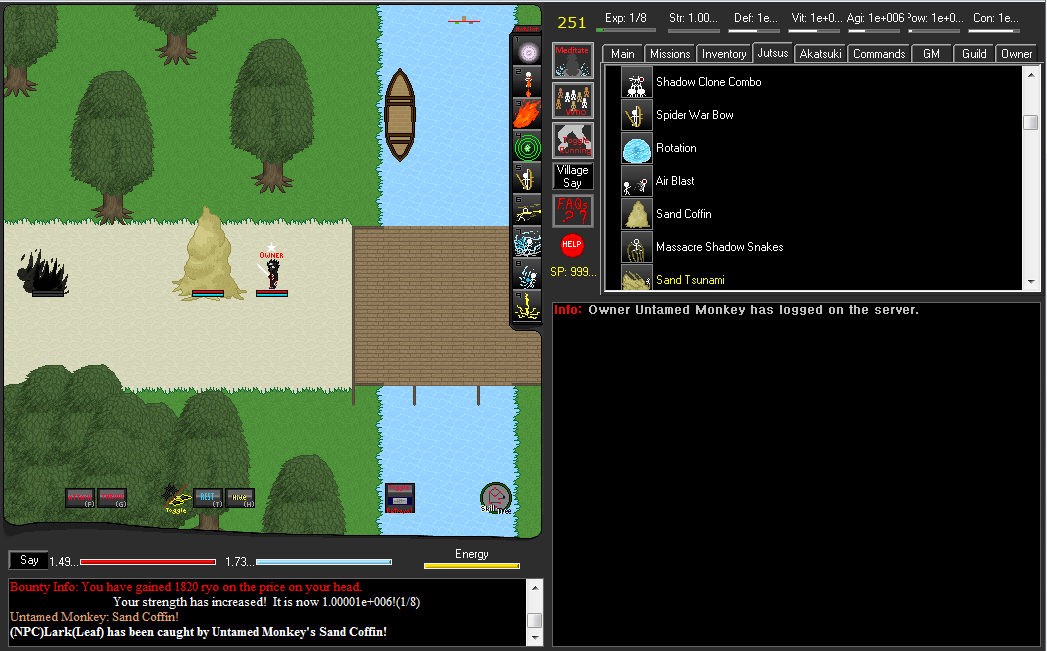 Only Windows users can play this game. If you have an emulator, you can join the waiting list to be informed when a new server is ready to play.

A nice pvp naruto-based game with 4 villages and a few clans. I'm going to add more villages, clans, and other things soon to make it better :) If you have any questions, post them on our website.

Staff:

Owner: UntamedMonkey

GM: Masterdeath1, Shadowmattster

Mods: .ItachiRD, Bryan23, Dysprosium

Special Thanks: Berlin, Deadlypure, Sinedd1166, Firewire67, Majpaj, Pikachulover

GET A SCREENSHOT IF YOU WANT TO REPORT SOMETHING!!!

Rules:

-Treat all players and staff the way you want to be treated!

-If there is a bug, report it! Do not tell anyone else about it, and do not abuse it.

-Do not use help button unless you absolutely need it.

-Do not spam the chat.

-If an admin asks you to do something, do it.

-No Spawn killing or camping spawn points!

-Do not ask an admin for items.

-Do not log off to avoid death.

-Do not be racist.

-DO NOT AFK TRAIN!

Staff Rules:

-Do not abuse your powers!

-If you see a different Admin abusing their powers, report him/her to owner.

-If you're not sure on a punishment for an abuser, ask a higher leveled admin.

-Try to avoid banning. Jail/mute/boots are there for a reason.

-Do not summon or teleport to people to kill them or allow another player to kill them.

-Do not create things for players that will give them an unfair advantage over the others.

-Just because you're an admin, doesn't give you the right to treat players disrespectfully.
Copyright © 2023 BYOND Software. All rights reserved.