Pokemon White

Um Pokemon Brasileiro: Mapa 250x250, Pokedex, Ataques e muitas outras novidades...

[More]
Currently Unavailable
Version 1
| | |
| --- | --- |
| Date added: | Jan 20 2010 |
| Last updated: | Jul 28 2011 |
| Last played: | Dec 7 2015 |
360 fans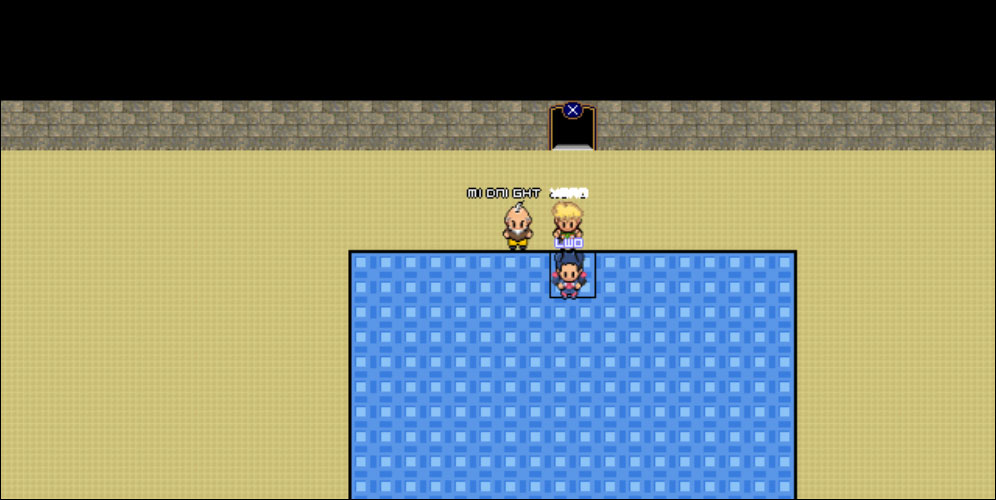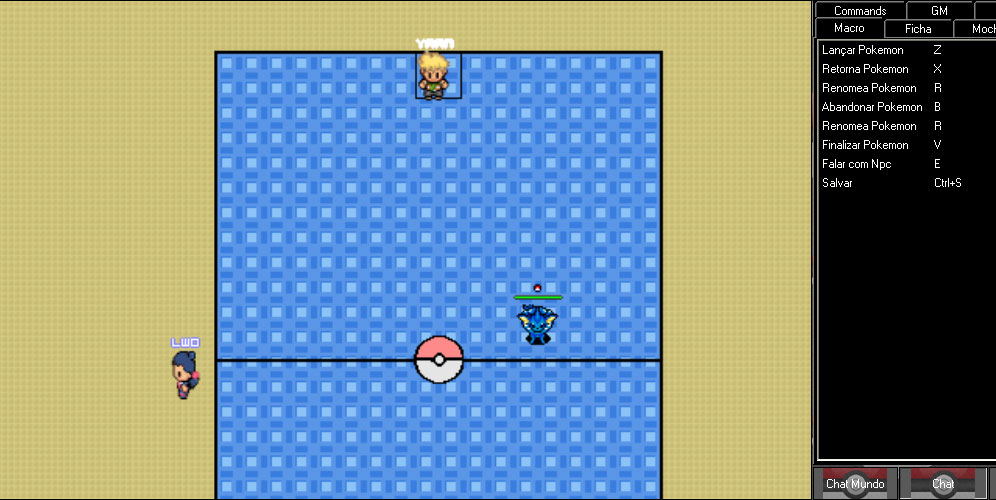 Only Windows users can play this game. If you have an emulator, you can join the waiting list to be informed when a new server is ready to play.


Staff:

William - Programador \ Mapper \ Iconer \ Web Design

Leandro - Hoster

Vizukehost - Administrador

Contato:

[email protected]

Regras:

Não pergunte onde tem Pokemon Legendary. (Boot)

Não peça para GM ou para Admin Edit. (Mute)

Nenhuma Propaganda. (Mute)

Não mate pokemon selvagem. (Jail)

Nenhum matando fortuito do pokemon de outras pessoas.

Nunca use Auto Clicker em Evento. (Host ban)

Gym Leader Regras:

Não de Badge sem luta. (Perdera GYM)

Usa de Só Anúncio para dizer se você abrirem ou fecham seu ginásio. (Boot)

Não Pegue Lendas em de de Caverna GM. (Perdera GYM)

Não entram em funda de cronometram. (Boot e nenhum ginásio podera abrir um durante 10 minutos)

Gym Leaders:

Reqs: lvl 150, 3 pokemons do tipo de ginásio.

Normal::...:

Fire::..:: IceLoko

Water::..:: Christopher

Grass::..:: Souke Uchiha

Thunder::..:: MIDNIGHT JOAO

Fighter::..::

Storm::..::

Rock::..::

Ice::..:: Miguelqw

Dragon::..:: Luxus Dreher

Earth::..:: GrayFullbuster

Ghost::..:: Ryuuzaki


Hell::..::

Flying::..:: Tranee

Psychic::... : LwO

Stell::..:: Myung Young

Moon::..::

Poison::..::

Team Leaders:

Reqs: 3 pokemons do tipo de time lvl 300 pokemon.

Team Leader Regras:

Você pode fazer só 1 Lut.

Magma::..: Havena

...::Aqua::..: Adam Blade

...::Rocket::..:

...::Ranger::..:

...::Hunter::..:

...::Galactic::..:

Elite 4:

Reqs: lvl 450, 6 pokemons do tipo de elite.

Para ser campeão, você precisa ter todos os distintivos e bater tudo da elite quatro e você sera o campeão atual em uns 6 em 6 batalha.

...::Ice::..::

Fighting:

Gosth:

Psychic:

Dragon:

Water:

Elite Champion:

Battle Frontier:

Reqs estão em tipo de escolha e têm que ser lvl 600 os 6 pokemons.

Factory Head(Pokemon Tipo Variado): William

Pike Queen(Pokemon Tipo Fantasma e Venenoso):

Palace Maven(Pokemon Tipo Variado):

Pyramid King(Pokemon Tipo Terra e Fantasma):

Dome Ace(Pokemon Tipo Psiquico e Voador):

Arena Tycoon(Pokemon Tipo Aço):

Salon Maiden(Pokemon Tipo Psiquico):
Copyright © 2023 BYOND Software. All rights reserved.