Duel Monsters Expert

An online, manual version of the Yu-Gi-Oh! OCG.

[More]
Currently Unavailable
Version 16.0
| | |
| --- | --- |
| Date added: | Jun 29 2004 |
| Last updated: | Oct 8 2014 |
| Last played: | Apr 15 2014 |
3219 fans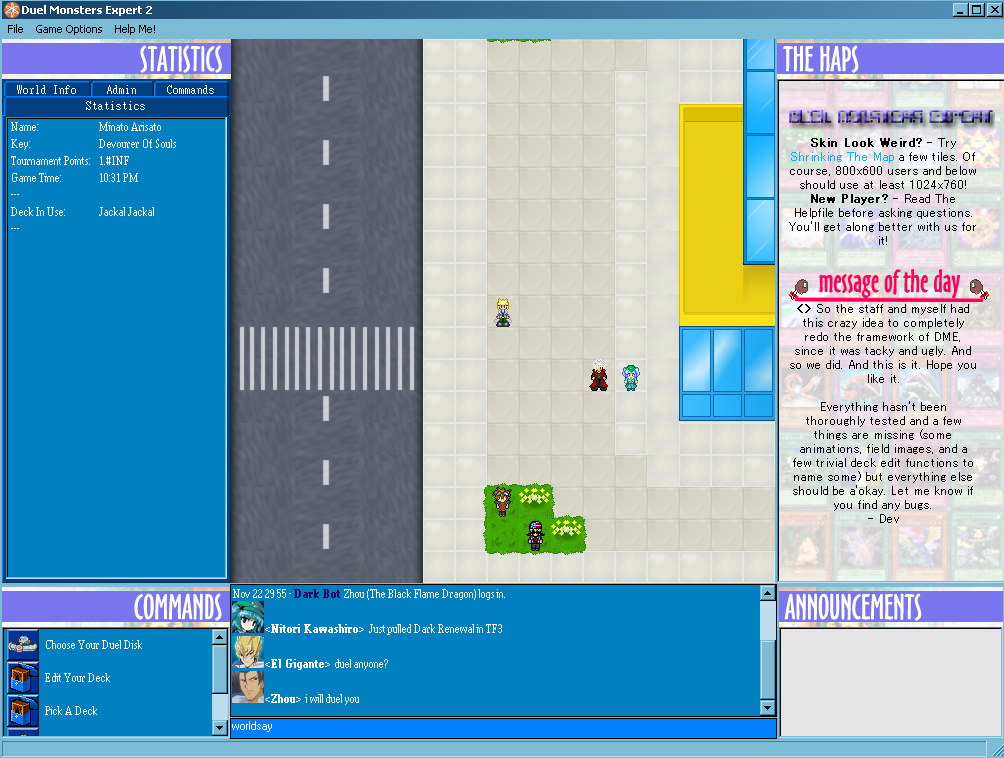 Only Windows users can play this game. If you have an emulator, you can join the waiting list to be informed when a new server is ready to play.

Duel Monsters Expert is the first manual Duel Monsters game on BYOND. It provides players with an interactive interface to create decks and duel other players, as well as a massive library of cards; featuring all cards from the TCG and the OCG, as well as thousands of anime and manga cards from the original series, Yu-Gi-Oh! GX, and others. In addition to the nearly 3,500 cards that fit these criteria, there are thousands more of Duel Monsters Expert exclusive cards made by the creator and the players.

Game Features
·A huge card database featuring over 6,200 cards.
·Long list of player icons, ranging from the original anime to the more recent Yu-Gi-Oh! 5D's.
·Frequent updates.
·Weekly tournaments for players to compete in to earn Tournament Points and Trophies.
·Riding Duels!
·Intelligent (if quirky) community.
·Drag and Drop dueling, exclusive to Duel Monsters Expert.
Copyright © 2023 BYOND Software. All rights reserved.