RPG Sweeper

A mix of Minesweeper and an RPG

[More]
To download this game for your Linux/Mac installation, enter this on your command line:
DreamDownload byond://Forum_account.RPGSweeper##version=3
Emulator users, in the BYOND pager go to
File | Open Location
and enter this URL:
byond://Forum_account.RPGSweeper##version=3
1583 downloads
Version 3
| | |
| --- | --- |
| Date added: | Sep 13 2010 |
| Last updated: | Dec 14 2010 |
| Last played: | Sep 30 2018 |
92 fans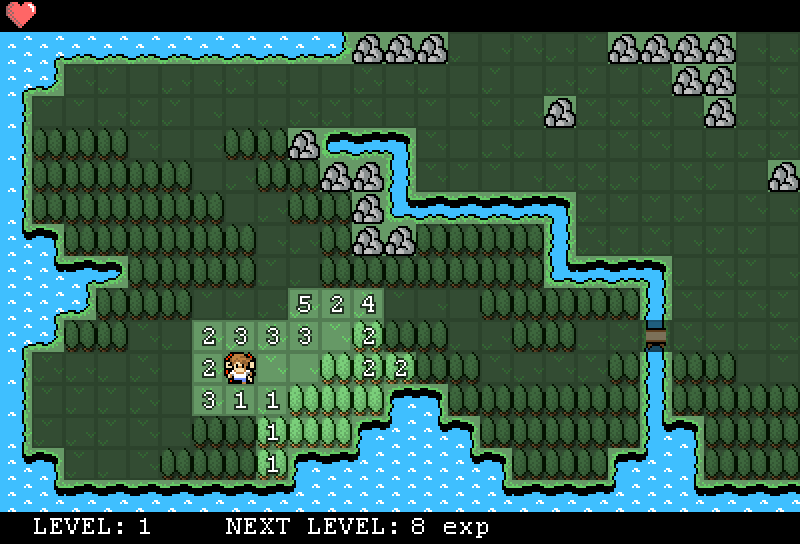 RPG Sweeper is a combination of Minesweeper and an RPG. Instead of mines there are monsters. You reveal tiles like Minesweeper and use the numbers as clues to figure out where monsters are.

Each monster has a level. The number on a tile shows the sum of the levels of all ajdacent monsters. You can safely defeat a monster that is the same level as you or lower.

The goal of the game is to find the castle. You don't have to clear the entire map to win but it might help.

Controls

Click on a tile to expand it.
Use the arrow keys to move.
Press the space bar or 5 on the numpad to toggle the display of monsters.
Press R or 9 on the numpad when standing on a town to restore your health (this can only be done once at each town).


Cyclo-Killer

Earned by Iamcooldan
Aug 15, 8:17 pm


Where we're Going, we Don't Need Inns

Earned by DeanYktRu
May 14, 11:10 am
Copyright © 2022 BYOND Software. All rights reserved.