Andromeda

Blast your friends away, trade your way to riches, and build your fame in this sandbox space game!

[More]
To download this game for your Linux/Mac installation, enter this on your command line:
DreamDownload byond://D4RK354B3R.Andromeda##version=7
Emulator users, in the BYOND pager go to
File | Open Location
and enter this URL:
byond://D4RK354B3R.Andromeda##version=7
1494 downloads
Version 1.4
| | |
| --- | --- |
| Date added: | Aug 12 2013 |
| Last updated: | Aug 25 2014 |
| Last played: | Apr 19 2017 |
108 fans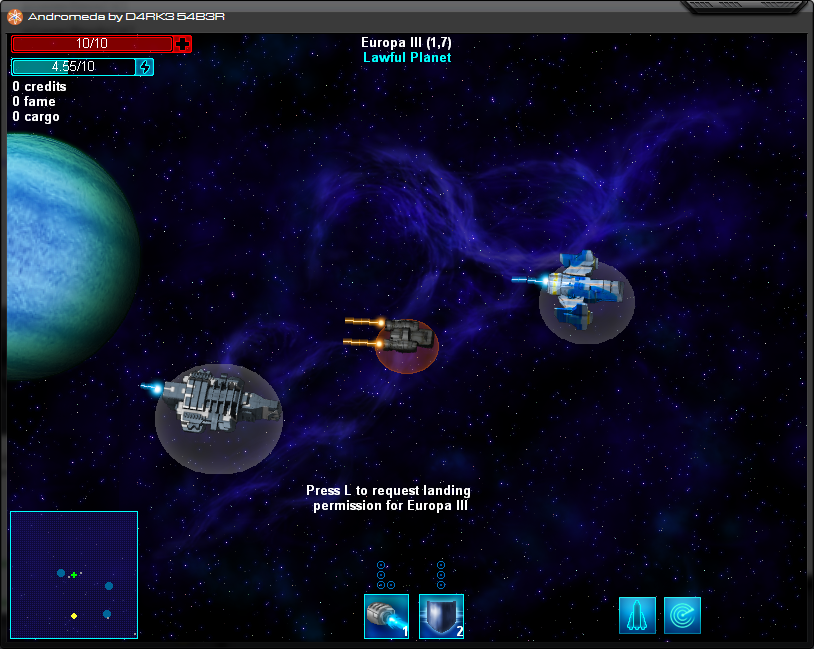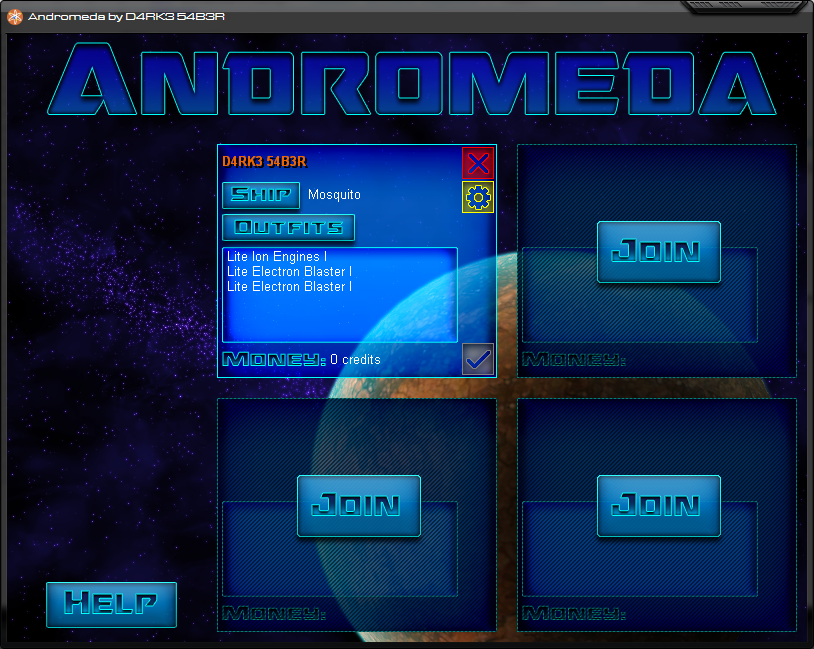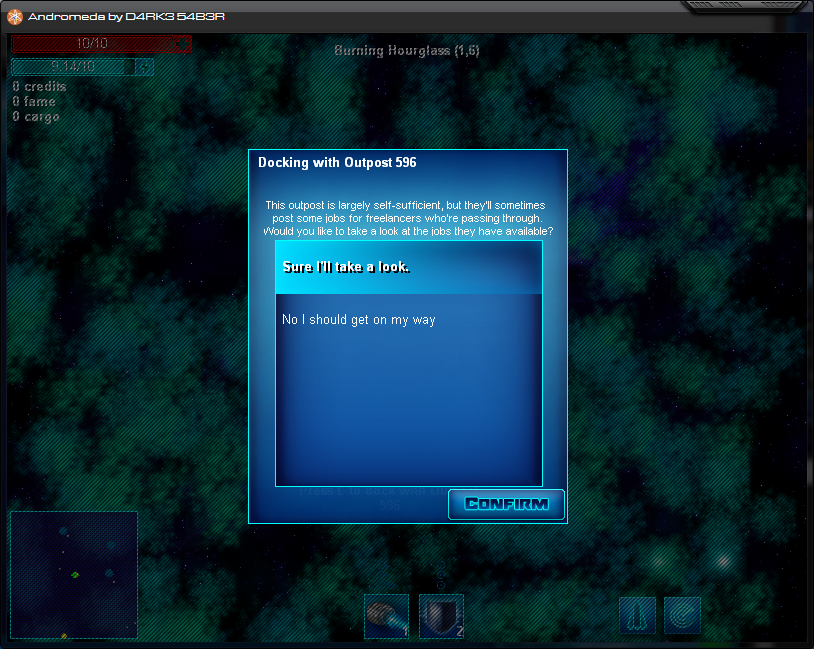 Only Windows users can play this game. If you have an emulator, you can join the waiting list to be informed when a new server is ready to play.

To download: select the download zip option.
Dropbox doesn't seem to play nice with BYOND's hub system for automatically downloadding and running games.

Thanks To:

Dariuc for hosting the contest that motivated me to create this game.
XGenX for creating a hub icon even though I didn't ask for one.
Copyright © 2023 BYOND Software. All rights reserved.